WPS Office
Free All-in-One Office Suite with PDF Editor
Edit Word, Excel, and PPT for FREE.
Read, edit, and convert PDFs with the powerful PDF toolkit.
Microsoft-like interface, easy to use.
Windows • MacOS • Linux • iOS • Android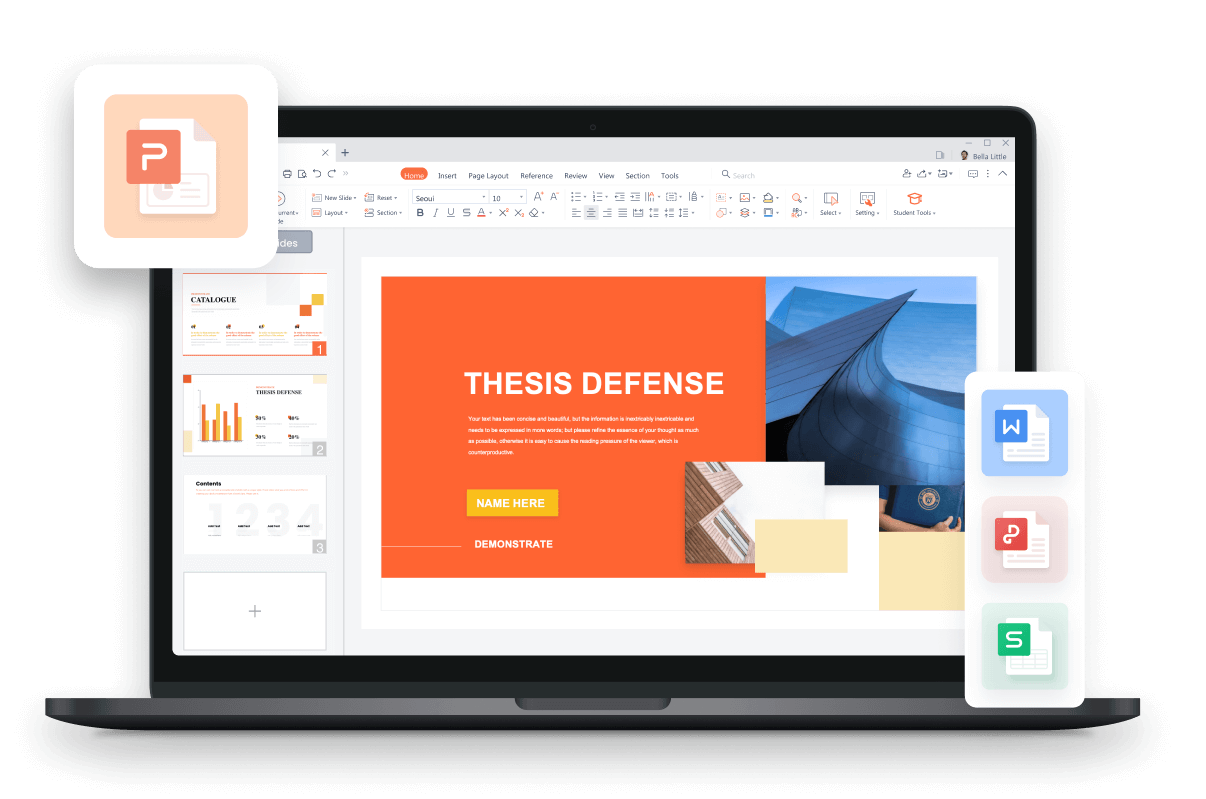 Free PowerPoint templates specially for you in WPS Office
Come to WPS Office and get immediate access to thousands of free PowerPoint templates! With these appealing PowerPoint templates, you are free from the troublesome process of searching for decorative elements and racking your brains to design slides.
To enjoy diverse fancy templates, don't hesitate to click here to download WPS Office for free now.
·
Steps to download free PowerPoint templates in WPS Office.
1. Open WPS Office on your device.
2. Go to the homepage, click Apps and then click Templates to enter the template library in WPS Office.
3. Click Presentation on the left to enter the tab only for PowerPoint templates.
4. Choose a theme on the top to find related PowerPoint templates quickly.
5. You can also input keywords in the search box on the top for quick application.
6. Choose the desired one and click Use Now to apply it.
7. Then you can edit the content inside as needed.
Having learned how to use free PowerPoint templates in WPS Office, you must be wondering how to modify the slides further to meet more personalized needs. Don't worry! WPS Office provides free tutorials for you to learn how to edit the slides from scratch. Click the following links to read the quick tutorials:
The annotation function in presenting slides | A free tutorial in WPS Academy
How to insert and set a text box | A free tutorial in WPS Academy
How to set the text effect of slides | A free tutorial in WPS Academy
In WPS free PowerPoint tutorial, learn how to use themes and background styles of presentations, and do more to create standout presentations. All WPS Presentation tutorials are free for students, teachers, business users and more, and WPS Office can be downloaded free on Windows, PC, Mac, Linux, Android, and iOS devices.