WPS Office
Free All-in-One Office Suite with PDF Editor
Edit Word, Excel, and PPT for FREE.
Read, edit, and convert PDFs with the powerful PDF toolkit.
Microsoft-like interface, easy to use.
Windows • MacOS • Linux • iOS • Android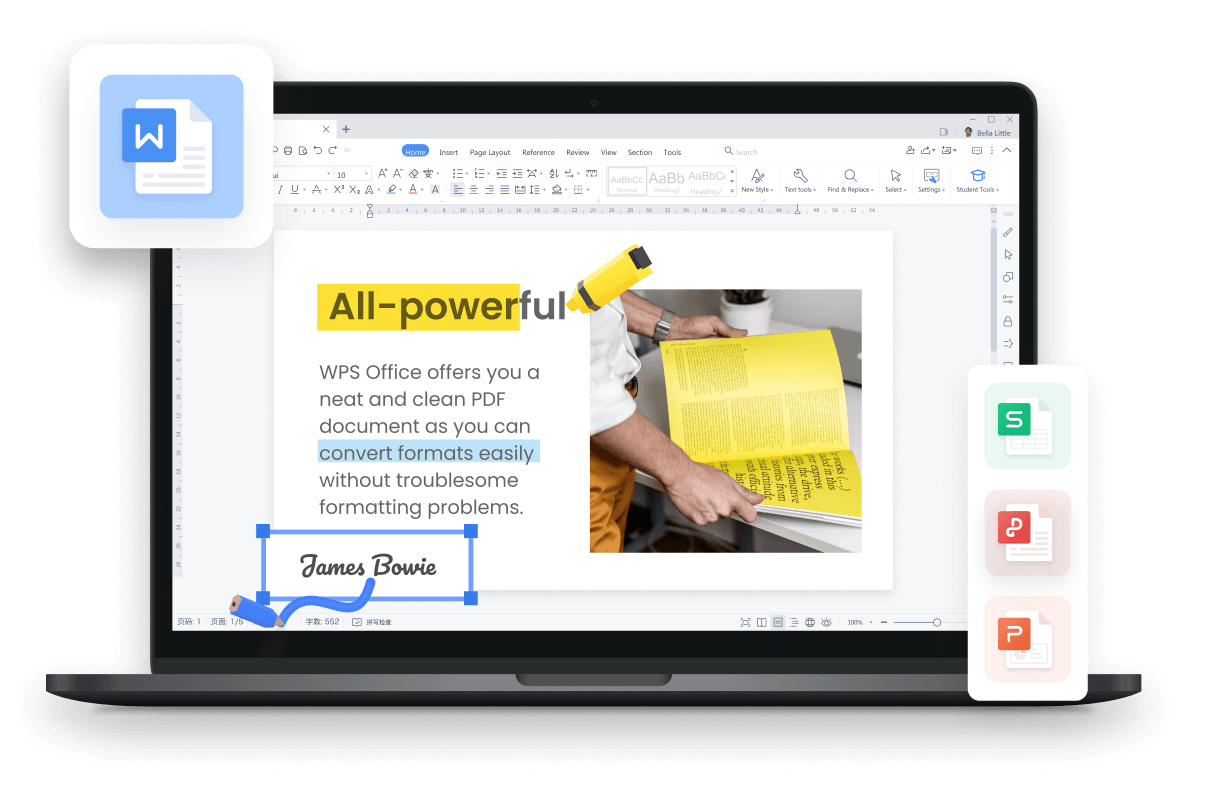 A CV is an important tool. A professional cannot be hired in the majority of professional contexts without sending their CV to the company or position they are applying for. The simple CV word templates come with a printable guide that outlines everything you need to do to correctly construct your resume and are accessible and simple to use.

We've tried to condense some of the top CV word templates that can increase productivity in one article:
Ironically, a dark background might be just what you need to prevent your resume from getting lost in the pile of other applications on the hiring manager's desk. The CV word template below flips the traditional color scheme of a resume by using a soft, yellow font without making an overt attempt at creativity.
This WPS Office CV word template design has a tone that is genuinely professional. The template's muted colors go incredibly well with its straightforward design. This template is appropriate to highlight your talents and qualifications to advance you to the next level, regardless of whether you're just starting out in any field or looking to shift careers.
Another CV word template for a digital marketer is provided here. This glossary provides you with all the inbound marketing terminology you need to communicate your values as a driven, devoted professional. The applicant's name is shown at the top in a smattering of brilliant colors, just like a few other layouts on our list (where it matters most).
This CV word template is excellent for someone who is just starting their career and wants some advice on how to highlight noteworthy experiences that are relevant to the job advertisement. Additionally, it is a template that may be readily customized to appeal to the HR representative reviewing the CV.
This type of CV word template might serve as a work sample. Making your resume stand out will be an excellent nod to your future employer if you have experience in drawing or design. If you want to work in the illustration profession, be innovative with the layout of your resume.
This design has a modern, polished appearance that puts the emphasis on your experience's high points rather than its little elements. If you have experience in editing or copywriting, this resume word template is the ideal method to highlight your qualifications in a clear and compelling story without any filler.
Content producers at all career stages can use this simple resume word template. The resume below efficiently contains a lot of important details on one page by distributing the header and Skills text horizontally (of course, it also comes with a second page if you need it).
With a skills meter and a humorous headshot, this Word-based resume word template is possibly the most creative on the list. This resume template is ideal if you want to highlight your artistic abilities without being too casual or informal. You can also include notes about your successes, useful talents, and suitability for the position.
A CV-style resume will highlight the breadth of your knowledge and how your continued study will benefit your future work if you are a graduate student entering the workforce.
This CV word template dares to use yellow as the primary color while maintaining its professionalism. This straightforward layout indicates a candidate who is all about accuracy. Candidates with experience in architecture or construction would benefit from using this template.
Note: The example of a presentation is a great substitute for needing to put in extra effort to develop anything from scratch. The best part is that alternatives like simple CV word templates are available and cost nothing for personal or business usage.
There are several templates available online, but if none of them appeal to you, you can visit WPS Office, a website with millions of alternatives.