WPS Office
Free All-in-One Office Suite with PDF Editor
Edit Word, Excel, and PPT for FREE.
Read, edit, and convert PDFs with the powerful PDF toolkit.
Microsoft-like interface, easy to use.
Windows • MacOS • Linux • iOS • Android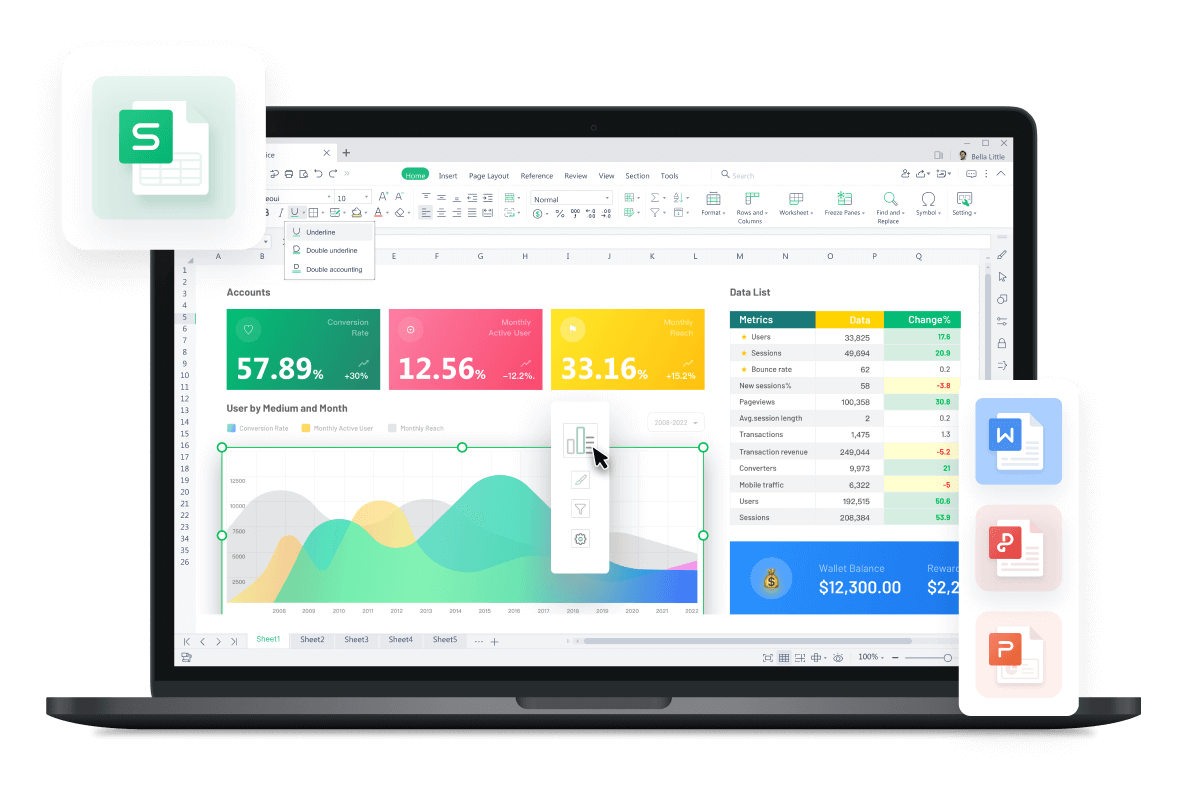 Top 10 2022 calendar template excel free download
Without basic knowledge of Excel, it is difficult to create a professional calendar for your work. To simplify this task, you can now use a 2022 calendar template excel free download.
It's an attractive, professional and efficient way to use a calendar that will please everyone. Besides, your work will be better organized and you will just have to fill it with tasks. Below are the best free online top 10 2022 calendar template excel free download.
1.2022 Monthly Calendar with To Do List
The 2022 timetable Excel template is editable and printable. It is ideal as a blue calendar for businesses, organizations, clubs and families. Included in it are various vacations and vacations.
2.2022 Orange Calendar with Plan
Excel Schedule Template Weekly is easy to use and helps you organize your work. You can customize it and add all your tasks and events so you don't forget them.
3.2022 Red Calendar with Work Plan
Free Excel Schedule Template is a spreadsheet with columns that list the days of the week and the times for each activity. You can easily add your tasks, events, birthdays, holidays, anniversaries, etc.
4.2022 Green Calendar with Timetable
It is a good Excel template that you can use to organize your activities by year. To make the calendar more attractive, you can color some sections. This is a free annual calendar template for Excel that will help you improve your work.
5.2022 Useful Calendar with Chart and Schedule
This beautiful curriculum from Moster organizes homework, games and activities. It is a great alternative if you want to have a stylish and fun calendar that starts on Monday.
6.2022 Simple Calendar with Timetable
Excel schedule template for multiple employees lets you create daily schedules for multiple employees. It's ideal for coordinating work and tasks across multiple projects and locations. You can insert new columns and add new employees.
7.2022 Worker Calendar with To Do List
This easy-to-use Excel schedule template, which you can download for free, is ideal for young children and teachers at home.
8.2022 Warm Color Calendar with To Do List
This Excel calendar template allows you to organize and keep track of your assigned activities and tasks.
9.2022 Purple and Blue Calendar with To Do List
The 24-hour schedule Excel template is colorful and easy to use. It has a colorful design so you can add all your tasks and events without forgetting any of them.
This is a perfect Excel schedule template to organize your tasks by hours and days of the week, with five days full of tasks and activities scheduled by hours.
The WPS 2022 calendar template excel free download in WPS is a great alternative to creating a calendar template spread sheet from scratch. The Internet is full of templates, and if none of them suits your needs.
You can also download WPS Office to edit the word documents, excel, spreadsheet, chart, sheets PowerPoint for free of cost. Download now! And get an easy and enjoyable working experience.
In the WPS Academy, you can learn how to make calendar template to promote your expertise You can do this. With WPS PDF, you can make calendar template very easily.