WPS Office
Free All-in-One Office Suite with PDF Editor
Edit Word, Excel, and PPT for FREE.
Read, edit, and convert PDFs with the powerful PDF toolkit.
Microsoft-like interface, easy to use.
Windows • MacOS • Linux • iOS • Android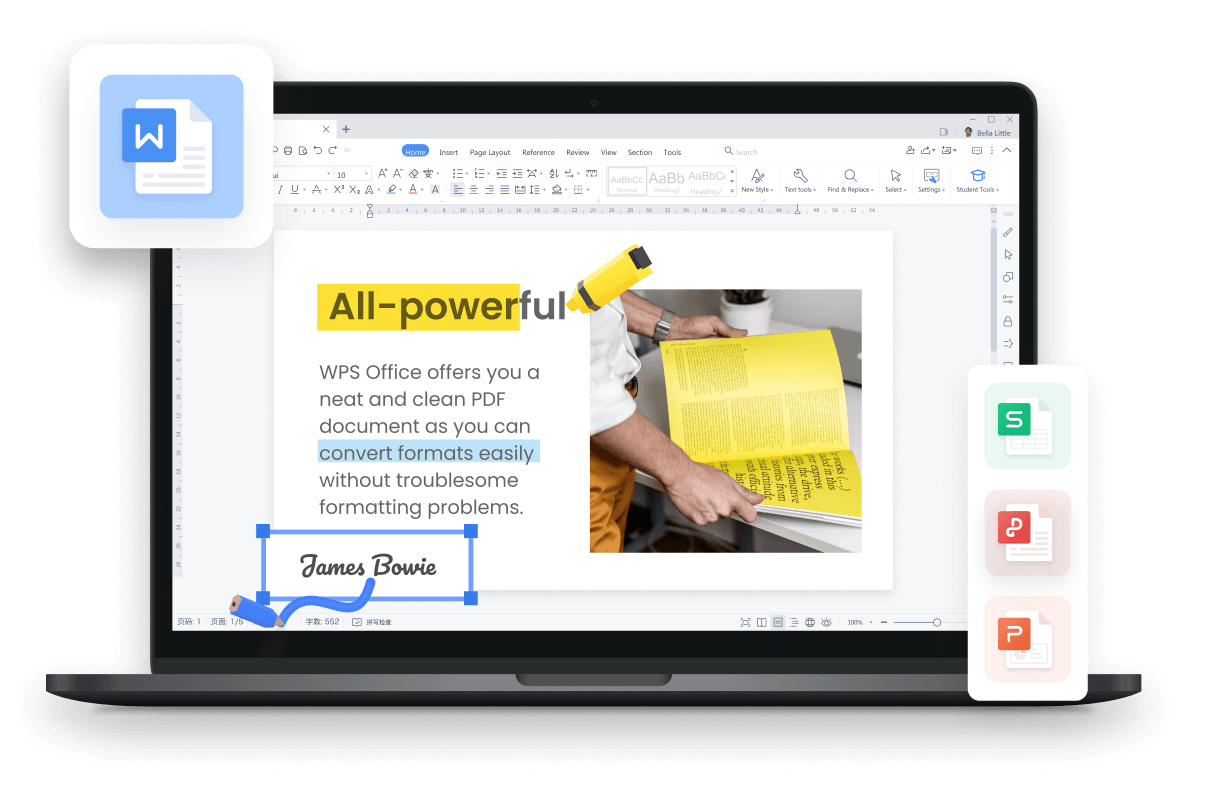 Top 10 free cv template word download 2022
The skills listed in a CV should be explained in a way that is easy to understand. With free CV template word, you should be expressed your expertise in an appropriate way.

If possible, you should relate your skills to specific professional situations. It is also acceptable to write about the qualifications you have learned and the skills that result from your personality. Below is a list of the 10 best free CV template word.
This is a professional CV template for Word that combines traditional CV elements with a modern, minimalist design and is divided into three sections, with each section in a different aligned.
This WPS Word CV template includes a timeline that makes it easy for readers to keep track of their work experience.
This is one of the best two-column resume templates for Word. Its elegant look makes it suitable for both creative and traditional works.
This yellow CV template is suitable for combined CV. Each section is easy to read and understand
This Word CV template is suitable for any traditional or creative job. The introduction at the top of the CV is designed to help recruiters quickly see your all details quickly.
This CV template is very easy to scan and is suitable for anyone looking for a job in a company with a large number of applicants. The header is also easy to read, so hiring managers can quickly see how talented you are.
This minimalist CV template is suitable for academic CV as well as more formal executive CV. The main focus is on content, with a bar chart indicating mastery of various skills.
8.Creative and Useful CV Pramusaji
This sleek, modern-looking WPS Word template is suitable for an executive CV in more traditional industries.
This modern WPS Word resume template includes graphic elements that stand out and ensure that the reader's attention is not distracted from the content of the document: Thanks to the two-column layout, it does not look cluttered even if there is a lot of information.
What makes this Word resume template stand out from others is the graphic element with your initials. The template also includes a skills section and icons that make your skills and contact information clear.
The WPS free CV template word in WPS is a great alternative to creating a CV from scratch. The Internet is full of templates, and if none of them suits your needs.
You can also download WPS Office to edit the word documents, excel, PowerPoint for free of cost. Download now! And get an easy and enjoyable working experience
In the WPS Academy, you can learn how to make CV to promote your expertise You can do this. With WPS, you can make CV very easily.