WPS Office
Free All-in-One Office Suite with PDF Editor
Edit Word, Excel, and PPT for FREE.
Read, edit, and convert PDFs with the powerful PDF toolkit.
Microsoft-like interface, easy to use.
Windows • MacOS • Linux • iOS • Android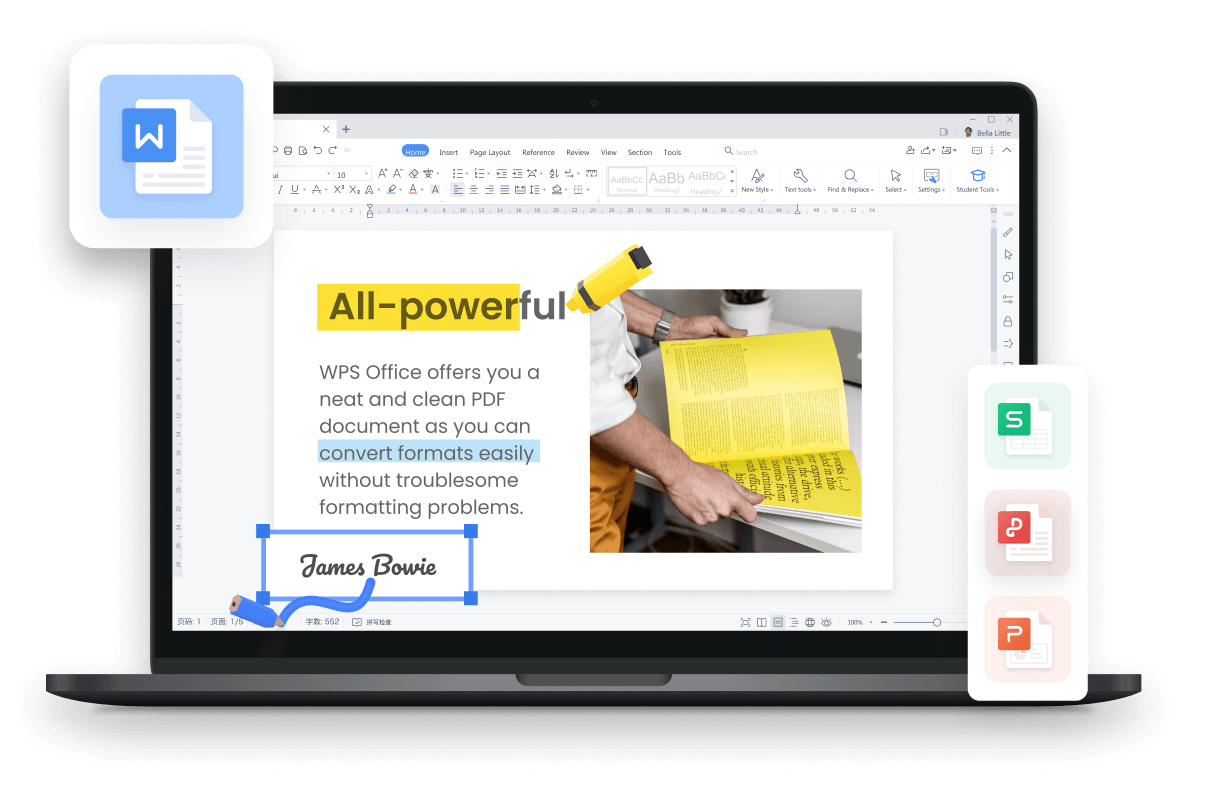 Why word not printing on mac ?
If you are going through a bad time where Word, not printing, is good, you learn how to solve the problem. Microsoft Word is undoubtedly one of the most common programs you will use in the office, so you must know each tool. With the option to print, you will be able to have the physical documents and thus present them to your employer or, failing that, to the client.
However, there can be three effective solutions when you have the problem that Word not printing a document. It would help if you took time to use each solution to avoid Word not printing.
You try to print other Word documents
If you have the problem in Word not printing 2010, you may be able to solve it in the following way:
1. Open the Word document where you want to print.
2. In this document's first line, you will have to place =rand(10) to eventually click the enter key. This rand command will insert 10 paragraphs of sample text. It will only work from Word 2007 to 2019.
3. Press the command Control + P to print or go to file, print quickly, and click on print.
4. You could also try printing other fonts, charts, clip art, and more.
Use other programs to print Word
If the Word not printing on mac or your Windows pc, you should try using other programs. For this method, you will have to apply the following steps:
1. Go to the home screen on your computer and then click on programs.
2. Select accessories and enter WordPad. If you have Windows 7, you only have to display the all programs option and then click on accessories to have WordPad.
3. Inside the blank WordPad document, you will have to write a test text.
4. Go to file in the program and press print.
Check the drivers of the Word document and printer
You may still have problems with Word not printing 2013, so you should resort to a more complex method. For this Word not printing solution, you will need to check the program and printer drivers as follows:
1. Open the start menu on your Windows or Mac computer.
2. Go to settings and click on printers.
3. On the printer icon, you will have to click right and eventually go to the printer properties. In this box, it will appear if your printer has each of the drivers or if they would need to be updated.
4. Another extra solution to the problem of Word not printing could be to enter the printing properties, click on search for solutions in the printer, and wait for Windows to announce the problem.
If you have found a solution to Word not printing 2016 through the three previously explained methods, now you will only have to start with the impressions. It would help if you referred to these guides when you encounter Word not printing at work problems again. Likewise, you should not limit yourself to explaining the solutions to your colleagues, so they are not limited at work.
If all this information on how to solve the problem of Word not printing has helped you, do not forget to go to WPS Academy. You will see other important Word, Excel, and PowerPoint guides on the website. On the other hand, you will have the possibility to download WPS Office at no cost.