WPS Office
Free All-in-One Office Suite with PDF Editor
Edit Word, Excel, and PPT for FREE.
Read, edit, and convert PDFs with the powerful PDF toolkit.
Microsoft-like interface, easy to use.
Windows • MacOS • Linux • iOS • Android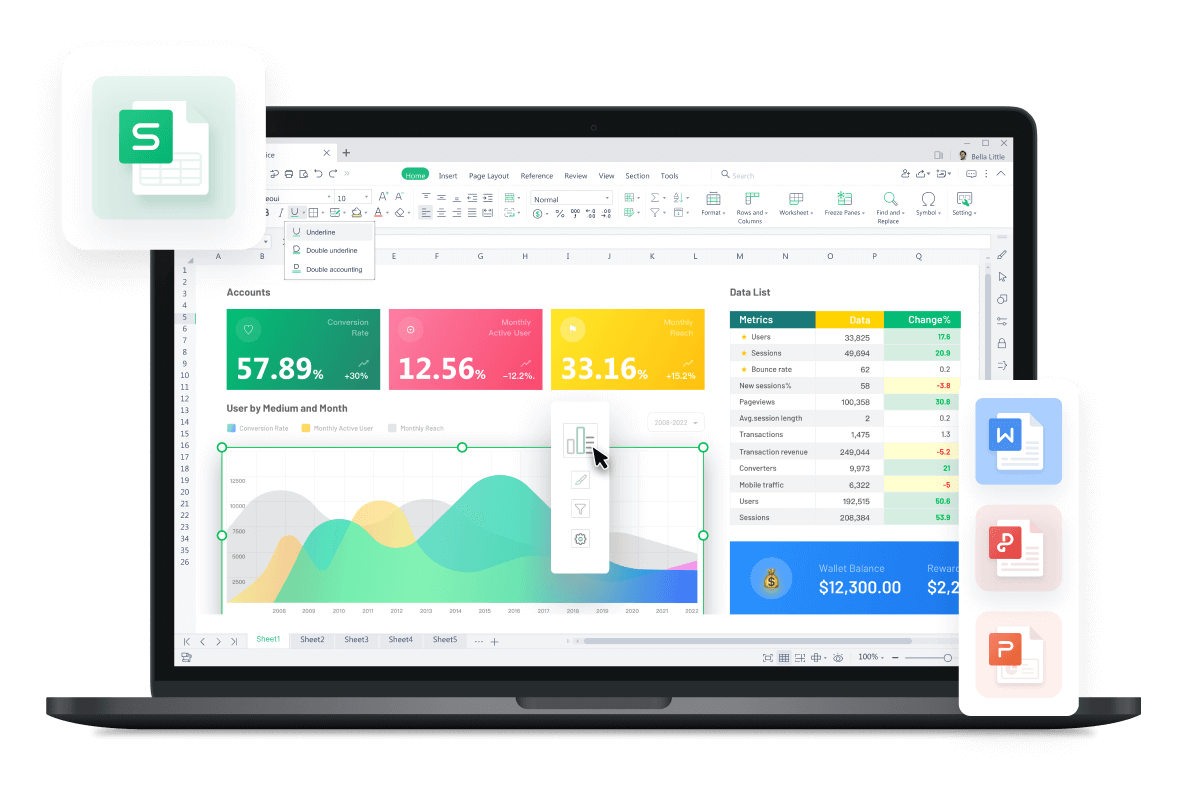 10 simple excel spreadsheet budget template
The excel is full of financial facilities. You can easily maintain your reports, invoices, and spreadsheet budgets too. It's not easy to maintain the schedule with perfect management of sheets. But you can easily maintain them through excel templates. Spreadsheets budgets templates are the templates in which you can easily note down the budgets and other reports. Budgeting of goods or sales, you can always count excel as it's easy to use and applicable.
Personal Monthly Budget: (Premium)
Personal monthly budget is the premium template used by any company, or by an individual who handle out his own business or the sole proprietorship people. You can also mention the liability, expenditure, taxes, income and what not.
This template is helpful for those managers who need approval for preparing the expense budget for the company. So for the very first step, they need this type of template. You can easily enter company's name and the total amount.
Investment Income Budget Statement:
This template is helpful in the investment budgeting. This budgeting statement will be very helpful in keeping an eye on profit and loss.
Salary budget forms are the templates prepared for the employees, that includes the working time, name, department, salary, signatures and the remarks.
Simple Creative Sales Budget: (Premium)
The simple creative sales budget is the template that includes colorful pattern with the sale budget with expected cash income. You can add the expected cash inflow and cash outflow with income and revenue.
This template used for preparing the yearly budget total. It is prepared on the 31 December for the closing entry of financial statements and for the financial reports.
Simple Sales Revenue Budget: (Premium)
This simple sales revenue budget is the template that includes the proper revenue update product wise including the gross sales and the income structure.
Simple Budget Worksheet:
The simple budget is the template that includes the quantity, unit price and total price with the items. You can also enter the decoration budget worksheet to it.
This is the very useful template for those who get confused during their time of marriage. It's difficult to maintain each and every budget with proper calculation. There are a lot of events, and expenses that might make these budgeting weak.
Fresh blue budget worksheet is the template with blue pattern in it. You can include the department, item, units, price (total and unit).
How many templates are there which can help you in budgeting whether it's your financial statement or marriage, you can always count excel and its template in it. WPS can always got the back to help at any cost.