WPS Office
Free All-in-One Office Suite with PDF Editor
Edit Word, Excel, and PPT for FREE.
Read, edit, and convert PDFs with the powerful PDF toolkit.
Microsoft-like interface, easy to use.
Windows • MacOS • Linux • iOS • Android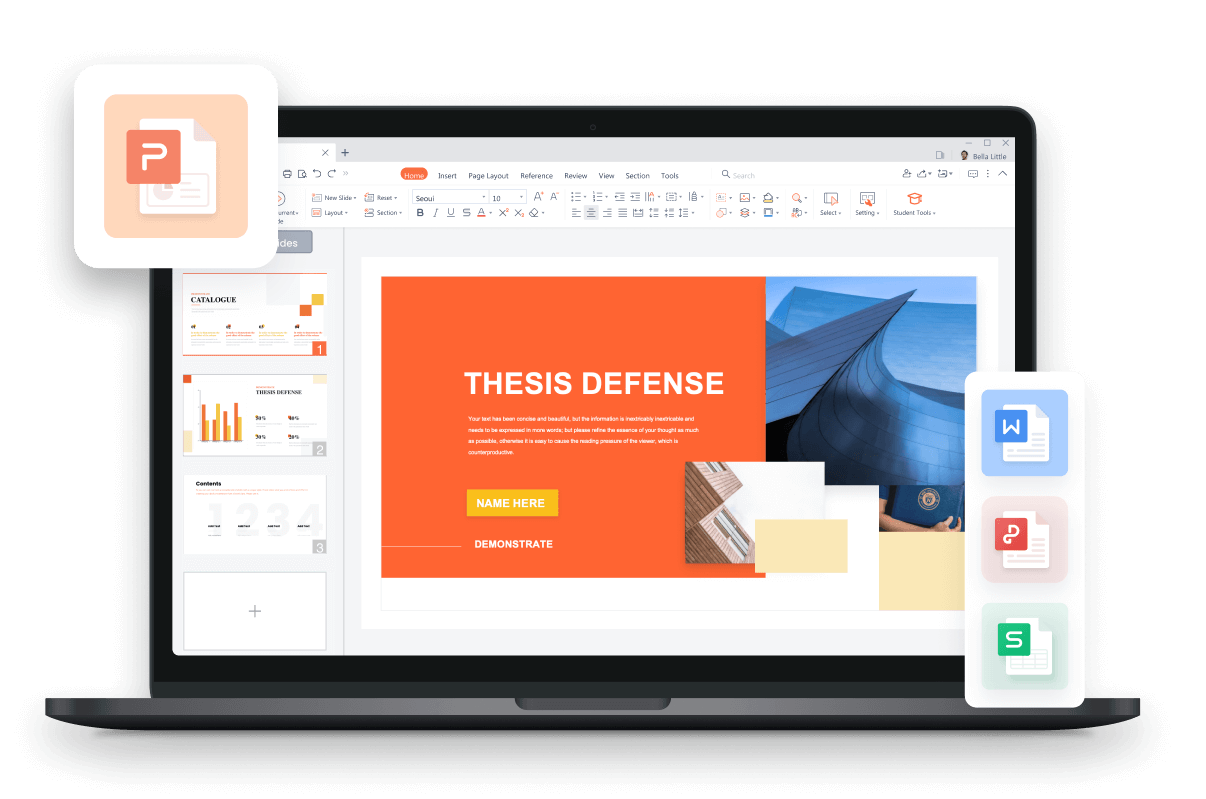 How to write meter square in powerpoint
There are many reasons why you may be interested in WPS Presentation and its powerful functions. Today's free course will tell you how to write meter square in WPS Presentation with easy steps. And the trick could be compatible with Microsoft Office PPT.
· What's meter square in WPS Presentation
The square metre (international spelling as used by the International Bureau of Weights and Measures) or square meter (American spelling) is the SI derived unit of area with symbol m2. Similarly, the square kilometer can be written as km2.
· Example to write meter square in WPS Presentation
As square meter and square kilometer often be used to measure areas. In today's case, we need to convert 9.6 million square kilometers and 3,700,000 square meter to9.6 million km2 and 3,700,000m2 respectively.
1. Type km2 after 9.6 million, then select 2, go to the Home tab, and click the Subscript button. You can also use the shortcut key Ctrl + Shift + =.
By doing so, you can create a little number in the upper right corner of km.
2. Similarly, this method can also be applied to square meters.
3. After entering km2 and m2, you can delete the square kilometers and square meters.
WPS Office provides simple and professional tips to walk you through user-friendly presentation tools featured with clean and nice templates. Presentation is connected with other WPS Office functions.
In today's free WPS Office tutorial, we have learned a simple yet useful way to write meter square with the Subscript function in powerpoint. WPS Spreadsheet is similar to Microsoft Office is avaliable for Windows, PC, Mac, Linux, Android, and iOS devices.
· To explore more about WPS Office:
Click here to learnhow to crop pictures in WPS Presentation
Click here to see how to insert pictures in WPS Presentation