WPS Office
Free All-in-One Office Suite with PDF Editor
Edit Word, Excel, and PPT for FREE.
Read, edit, and convert PDFs with the powerful PDF toolkit.
Microsoft-like interface, easy to use.
Windows • MacOS • Linux • iOS • Android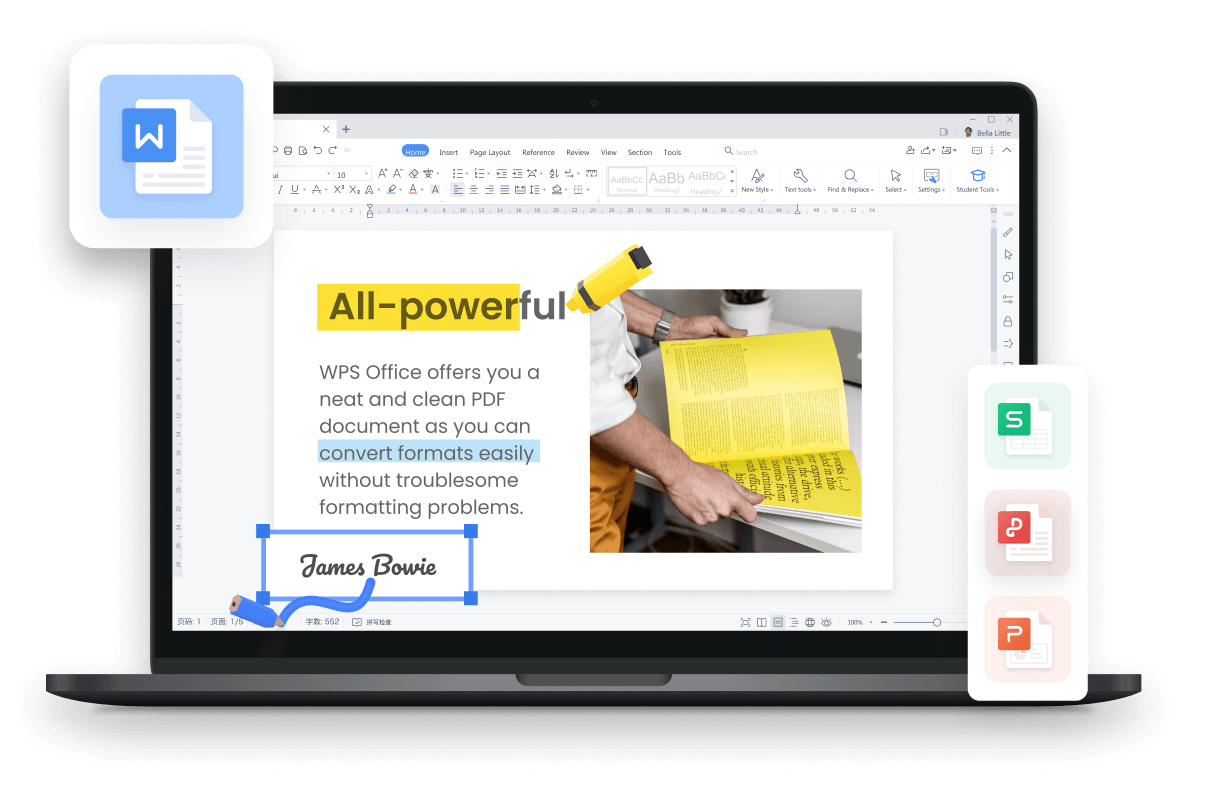 Top 10 free simple purchase agreement template word documents download 2022
To regulate the details of a purchase, a contract of sale is required. The sales contract, also known as a bill of sale, governs the terms of the sale.
Since it is a legal document, free simple purchase agreement template word documents should look polished and professional. Fortunately, you don't have to start from scratch. Instead, you can save time and get a head start on drafting by using a simple sales contract template.
In this article, you'll find free templates for Word. You will also find Word templates that can easily be used as purchase agreement templates. Below is a list of the 10 best free simple purchase agreement template word documents.
First of all, you will find a sales contract template for Word. This template has a clean design and can be easily usable. Moreover, this template has built-in paragraph and text styles for easy editing. You will also find detailed file instructions to help you customize the template.
2.Fresh Blue Triangle Business Agreement
If you have very detailed terms of sale, this company brochure should have enough space. It is also a good option for order forms if you have a large number of items. This template is editable in Word.
This is another clean, minimalist Word template that can be used as a sales invoice.
This Word template is elegant and modern. It can be easily used to outline the proposed price and terms of sale. You can also include all the necessary details that you need to add to the sales contract format in Word. This template can be easily edited in Word.
5.Simple Partnership Agreement
This template has a modern and colorful design. It is easy to edit, has built-in paragraph styles and can be customized in Word.
Below you will find some simple sales contracts for various purposes. They are also available in a variety of layouts. The templates are easy to edit and customize.
7.Black & White Loan Agreement
Although this is a confidentiality agreement, the template can easily be used for a sales contract. The free templates have a minimalistic design.
These templates is simple and easy to use. This template is used for loan agreement.
9.Certification of Trust Agreement
This template is simply elegant as its color combination is very amazing and easy to use.
10.Sample Shareholder Agreement
This template is used for stakeholder agreement. This template is fully editable and easy to use.
The WPS free simple purchase agreement template word documents in WPS is a great alternative to creating a agreement from scratch. The Internet is full of templates, and if none of them suits your needs.
You can also download WPS Office to edit the word documents, excel, PowerPoint for free of cost. Download now! And get an easy and enjoyable working experience
In the WPS Academy, you can learn how to make agreement to promote your expertise You can do this. With WPS PDF, you can make agreements very easily.