WPS Office
Free All-in-One Office Suite with PDF Editor
Edit Word, Excel, and PPT for FREE.
Read, edit, and convert PDFs with the powerful PDF toolkit.
Microsoft-like interface, easy to use.
Windows • MacOS • Linux • iOS • Android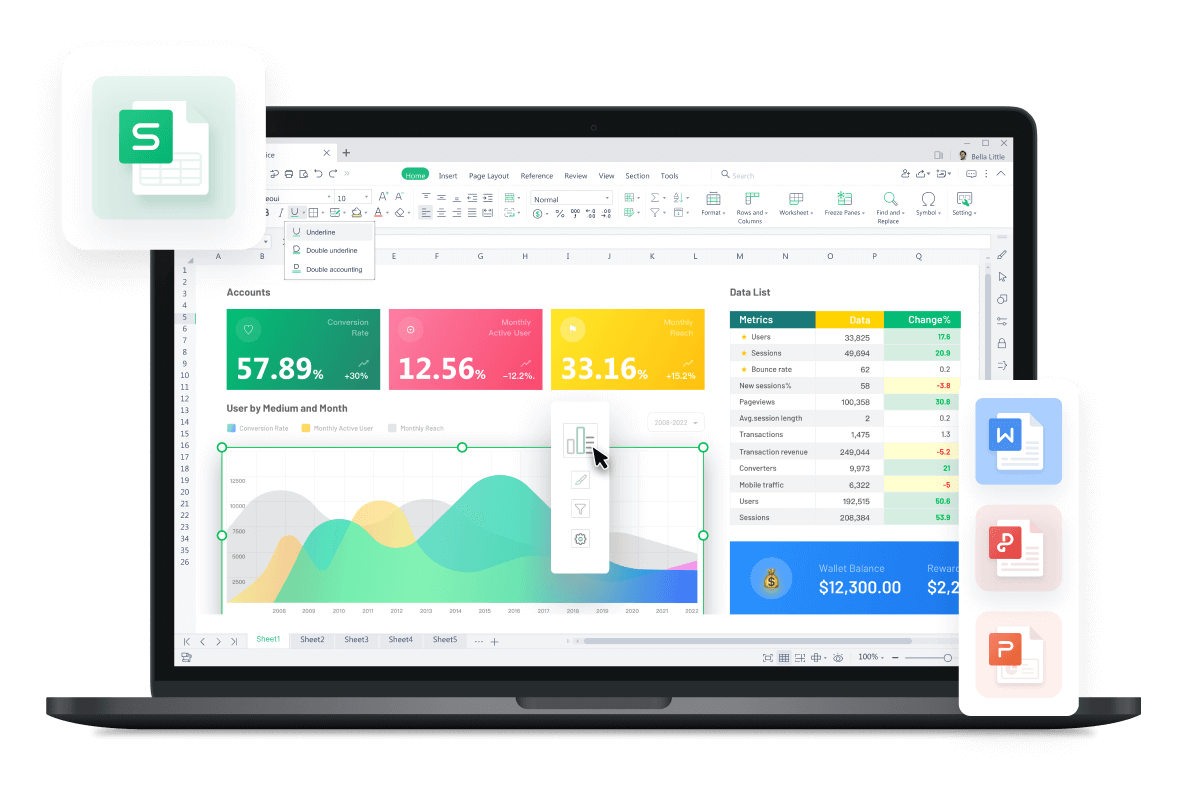 WPS Top 10 Construction final account Excel Templates
Construction final account excel template is the arrangement between the business and the project worker that how much cash the business needs to pay to the worker for hire toward the end when the development is finished.
Construction final account excel templates are utilized for introducing your information in a compelling way. It incorporates every one of the information from the natural substances to completed items. Everything is remembered for these templates. WPS Office has many task layouts that you can use for your construction final account records.
Some are as follows…
1.Useful construction schedule excel template
This excel template helps you to construct your project but within your budget. With the help of this template you only focus on important things and you don't waste your money on useless resources.
2.Investment property balance sheet excel template
These excel template gives you overall summary of the assets, when you get rents from a property or any building it generates you cash flow. It calculates your annual rents.
3.Natural green construction schedule excel template

This template is natural green in colour; it divides your tasks in different phases so that you can manage it easily. It also gives you graphical illustration of the construction project.
4.Product development schedule excel template
Product management template is used for creating a product from an idea to the winning product.
5.Useful business project schedule excel template
This template covers the entire project schedule; it divides the tasks in different phases, days and months. It is the most useful excel business template which you can use in your business for gaining more profits.
6.Yearly project manager excel template
Yearly project manager as the name suggests it is used for managing projects on annual basis. It divides the tasks into different months.
7.Project progress time planning excel template
This template monitors the actual progress of the project; it manages the time spent on the project.
8.Creative modern work plan excel template
It is creative excel spreadsheet used for analysing the progress of the work plan, it also economically analyses the program.
9.Fresh business project plan excel template
This template is also known as RACI matrix which stands for responsible, accountable, consulted and informed. It assigns the roles and responsibilities of the people in the project.
10.Simple business project schedule excel template
This template consists of simple basic information about the project, its managers, producers, week numbers and dates. It also enters data about the responsible persons of the project and the key milestones.
Templates help you gain better control over a project as it organizes your data in the very best format. These templates divide the project into subcategories which help in tracking and managing every detail of the construction.
If these templates were of no use to you visit online or download WPS Office for hundreds of templates. They are easy to use and edit, you can also customize the templates according to your needs. So what are you waiting for?
Download Now