WPS Office
Free All-in-One Office Suite with PDF Editor
Edit Word, Excel, and PPT for FREE.
Read, edit, and convert PDFs with the powerful PDF toolkit.
Microsoft-like interface, easy to use.
Windows • MacOS • Linux • iOS • Android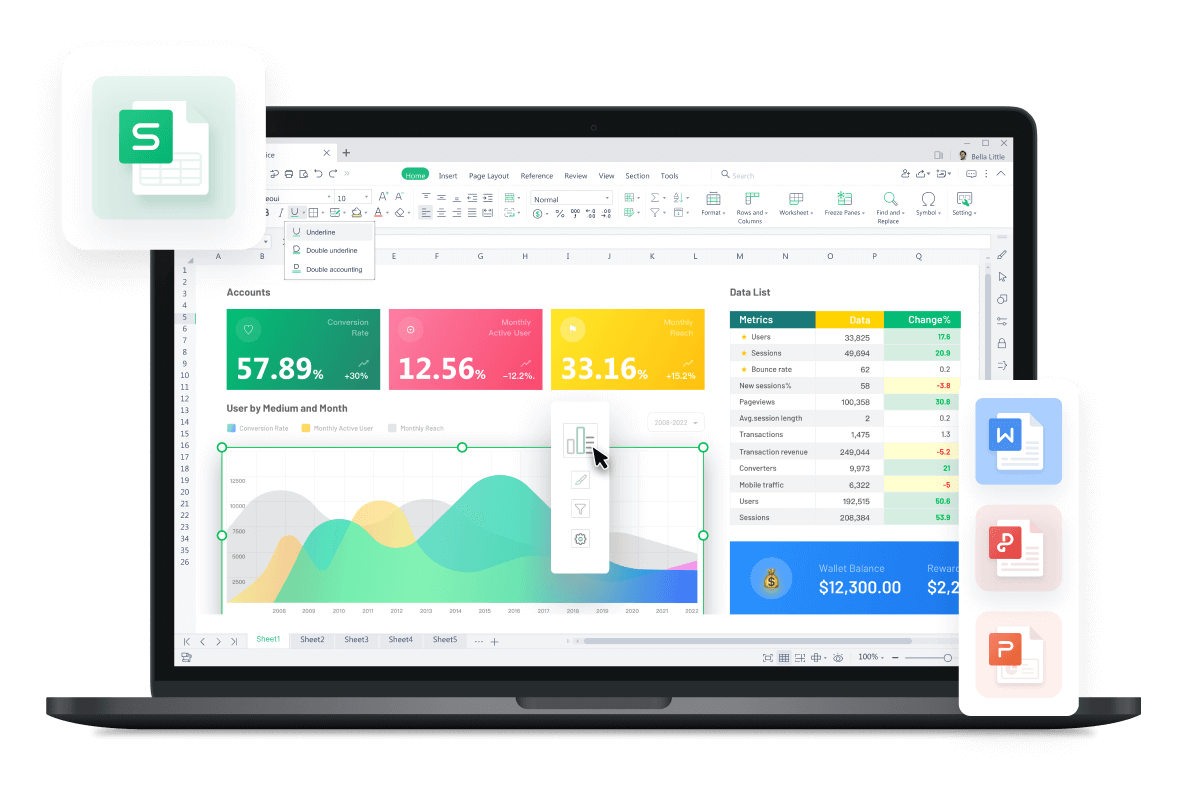 10 fast wedding guest list templates in excel
Wedding Guest List Templates in Excel are a great way to see how your data can be displayed in a visually appealing and informative way. Wedding templates can help you to see trends, make comparisons, and track the progress of activities over time. A list can be customized to display the information that is most important to you, and it can be created using a variety of different chart types.
If you are looking for inspiration for your own wedding guest list template in Excel, there are many great examples available at WPS Office. By taking some time to explore what others have done, you can get a better understanding of what is possible and find ideas for designing your own Excel template.
This guide will give you an excellent example of how to budget for your Pink wedding ceremony. You can use this guide whether you are planning a small, intimate gathering or a large, extravagant affair.
Wedding guest lists often include a lot of information, such as names, addresses, and RSVPs. An Excel template can help you keep track of all this information in one place.
Planning a wedding can be a daunting task, but our Simple Wedding Checklist can help make the process a little bit easier. This Excel template includes everything you need to keep track of your guest list, from contact information to RSVPs.
The template is designed in such a way that it is easy to understand and use. All you need to do is fill in the required information and the template will automatically calculate the total number of guests.
Guest reservation forms are necessary to keep track of your wedding guests. You can use them to stay organized and make sure you have all the information you need about your guests.
The Packing List Form template is a simple, easy-to-use tool that can help you keep track of all the items you need to pack for your big day. Simply enter the item, quantity, and unit price in the appropriate fields, and the form will calculate the total cost for you.
The family Shopping List template is designed to help families plan and organize their shopping trips. The template includes a list of common grocery items, as well as a space for notes and budget information.
The Shopping List with Calculator template can help make this process easier. Simply enter the items you need and their prices, and the calculator will tell you the total cost.
Quotation and List of Products
This latest version includes a quotation feature and a list of products. The Quotation feature allows users to request quotes from personal asset providers. The list of products has been updated and now includes a wider range of products.
The template is designed for businesses that make regular deliveries, such as restaurants, florists, and event planners. Simple Delivery Order includes an order form, delivery log, and tracking sheet.
With our wedding guest list templates in Excel, you can create professional-looking lists in minutes. And because our templates are compatible with all major spreadsheet software, you can share your list with colleagues and clients without any hassle. So why wait? Download the WPS Office and see the difference WPS Office can make.