WPS Office
Free All-in-One Office Suite with PDF Editor
Edit Word, Excel, and PPT for FREE.
Read, edit, and convert PDFs with the powerful PDF toolkit.
Microsoft-like interface, easy to use.
Windows • MacOS • Linux • iOS • Android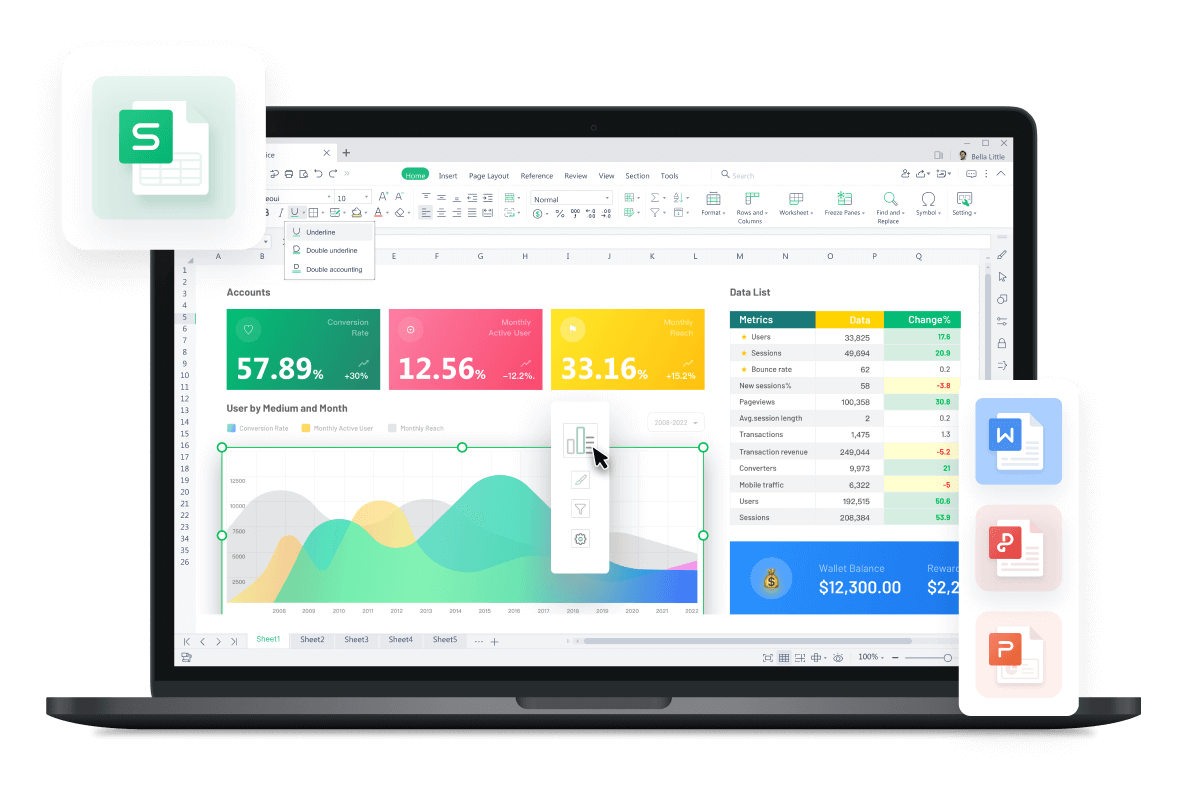 10 finest project tracking template excel
10 Finest Project Tracking template excel Spreadsheet is a application provided by Ms office which is used by managers and people for business and personal purposes. It is a form of electronic worksheet which is divided in the form of small boxes made-up of rows and columns. Different type of data can be incorporated in the spreadsheet making it a great use for the business analysts who have to generate report for yearly and monthly performance of the business.
10 Finest Project Tracking template excel have Finest project tracking template excel have different examples which are available throughout the online niche. Finding free spreadsheet templates is not a wonder in the current era because WPS office provides millions of professional free spreadsheet templates. They are not only easy to use but They also are not required to change the design because they are prepared professionally and can be downloaded with formulas.
Construction Schedule Gantt Chart
Tracking the schedule of any project this free spreadsheet template can be used which is also having an automatic Gantt chart shown by different colors.
Another free spreadsheet template used for tracking task is presented here which also shows update on the completion of project as well as the due date. Estimated hours for project completion as well as additional nodes are also available in this free spreadsheet template.
Spreadsheet template is divided in different objectives and show the overall performance in percentage. The goal of communication is also indicated in this spreadsheet we just need to be achieved
This project tracking freeze template is use for creating candidate tracking. All the candidates which have applied for a certain position are recorded in this free template to track their progress.
That spreadsheet helps in tracking money along with the purpose of expense. Budget allocation for different purposes and the overall amounts pended on that purpose is also indicated in this spreadsheet.
Purchase Request Form for Items
Request for purchasing item is indicated in this spreadsheet. Overall progress of purchase process is tracked using this spreadsheet template.
This free spreadsheet template is ideal for tracking the employee vacation days. It is mainly designed for keeping a monthly vacation tracking of employees on the basis of department
It is a colorful and unique project summary tracking template. It allows entry of data on the basis of different milestones
A simple engineer project tracking please spreadsheet templates indicated here which allows keeping track of progress of project in accordance with different milestones on monthly basis
This is a basic project free template which is used for tracking the budget requirements for different tasks. It also helps in tracking the overall expense and the proposed budget for them
10 Finest Project Tracking template excel are Finest free template for project tracking spreadsheets are available on WPS office which are user friendly. They can be easily edited and used by managers as well as individuals for record maintenance and data organization. Download WPS office for further experience.