WPS Office
Free All-in-One Office Suite with PDF Editor
Edit Word, Excel, and PPT for FREE.
Read, edit, and convert PDFs with the powerful PDF toolkit.
Microsoft-like interface, easy to use.
Windows • MacOS • Linux • iOS • Android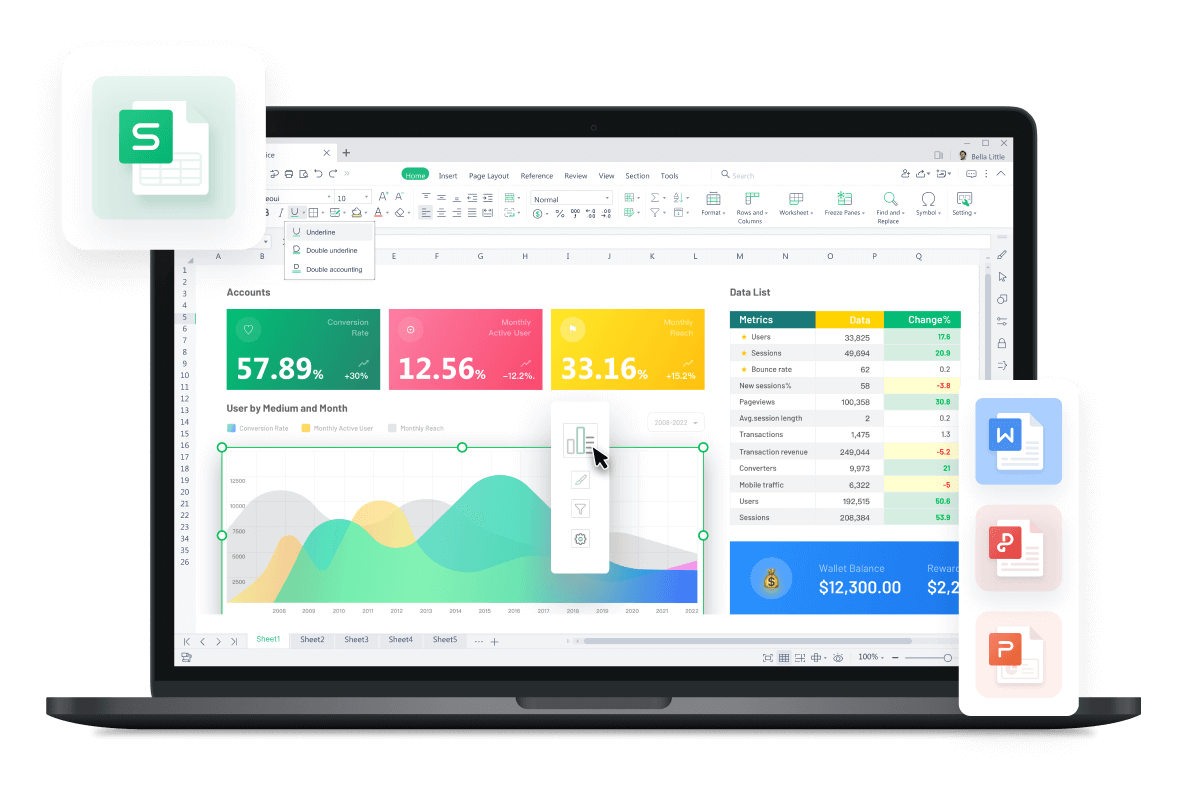 10 Quick Vacation Schedule Template Excel
Getting everything done correctly during a vacation requires proper planning (Event Planning Templates) and preparations, which is where free and premium vacation schedule template excel can help.
These top templates will help you plan a vacation easily. WPS Office down all the details about the timing, locations, activities, and places to visit, and organize them in pre-designed schedules. Explore the vacation schedule template excel!
1.Vacation Study Schedule Template
Studying lessons chart is difficult for many students, especially when there is a time constraint involved. Student life can be stressful when you don't know how to manage your time effectively.
2.Vacation Application Form Template
Make it easy for your employees to request time off from work with this online vacation request form template. Employees can request vacation time online, eliminating uncomfortable in-person conversations and simplifying scheduling.
3.Company Employee Annual Vacation Details List Template
My teammate is responsible for creating a leave tracker template in Excel. Team members can use this company employee vacation template to track vacations, holidays, and planned leaves with this easy spreadsheet!
4.Fashion Vacation Travel Presentation Template
If you want to make a presentation on travel vacation. Then this place is right for you because WPS offers a free Fashion Vacation Presentation Template!
5.Basic Work Schedule Template
Keep your schedule on track with a basic work schedule template that's sure to help you stay organized. With preformatted weekly planner sheet templates, it's easy to create a schedule.
6.Summer Vacation Schedule Planning Template
Children can use this Summer Vacation Schedule Planning Template to plan what they want to do during the school break. It can be an independent activity or a family activity where children get excited about filling out the form together.
7.Employee Vacation Tracker Template
It is a template for a two-week employee absence schedule. You will find the names of the employees on the left and the types of leaves taken on the right. Use this Employee Vacation Tracker Template!
8.Simple Colorful Weekly Schedule Template
With WPS Office, you can jazz up your weekly schedule with stunning design templates. You can customize the template with graphics, fonts, illustrations, and other eye-catching elements. Take a closer look at this Simple Colorful Weekly Schedule Template!
9.Useful Class Schedule Curriculum Template
With WPS's class schedule maker, you can keep an eye on your schedule at all times. In addition to the usual table format, we have thousands of class schedule templates. Regardless of your style, you'll find a class schedule that fits your needs.
10.Simple VAT Schedule Template
Using our Simple VAT Schedule template will help you calculate your VAT return at the end of each accounting period easily and accurately, which is every three months. Your VAT return will then be completed with software that is compatible with Making Tax Digital (MTD).
Sum Up
I hope you would like the above easy-to-use vacation schedule template excel that you can find on WPS Office. Go and download the WPS Offices that provide the free online template that will ease your life.