WPS Office
Free All-in-One Office Suite with PDF Editor
Edit Word, Excel, and PPT for FREE.
Read, edit, and convert PDFs with the powerful PDF toolkit.
Microsoft-like interface, easy to use.
Windows • MacOS • Linux • iOS • Android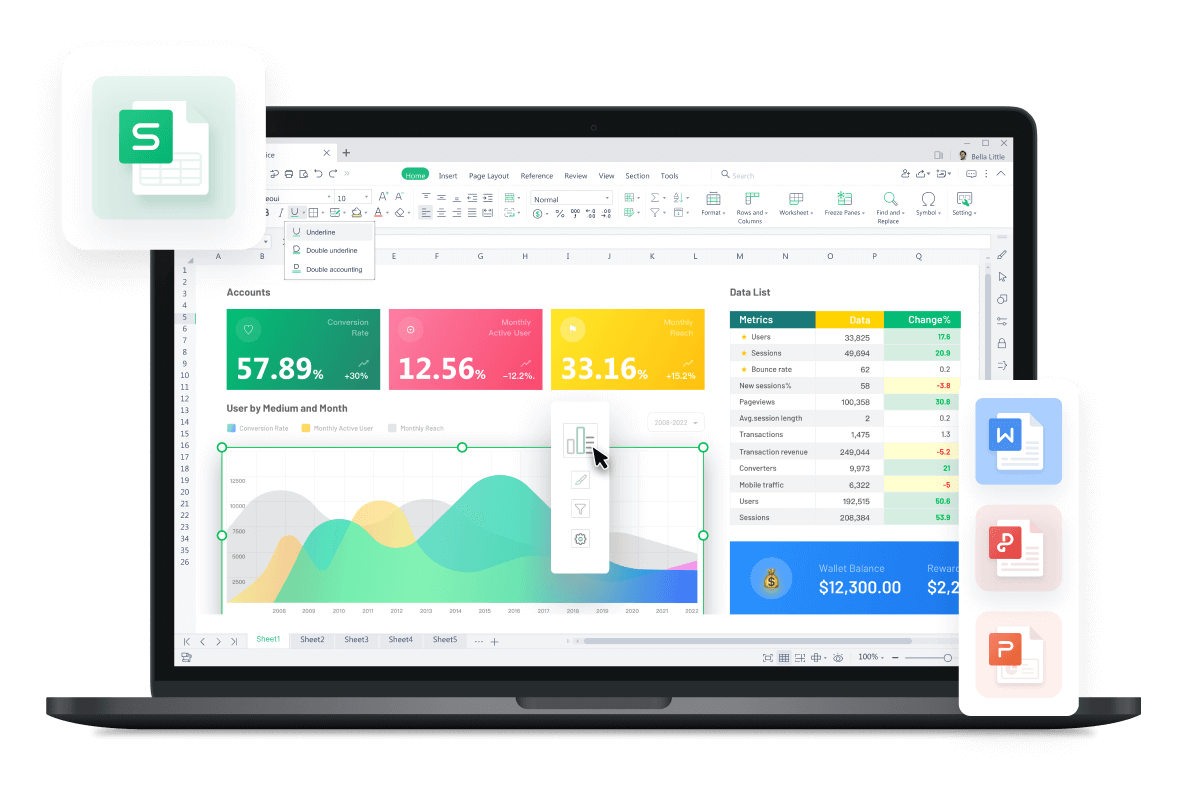 Best 10 Task Template Excel That Will Help to Make Excel Sheet
Task Template Excel is a list of templates that demonstrate some of the ways you can use a spreadsheet to track tasks, from simple to-do lists to advanced Gantt charts.
As they demonstrate, these templates show how icon sets are used to display priorities, conditional formatting is used to display progress bars, stacked bar charts are used for Gantt charts, and check marks are used to cross out tasks as they are completed.
Now, it's time to explore the several templates of WPS Office. Have a closer look at the list of task template excel!
1.Group Project Task List Template
Using this Excel group task list template, everyone on the team will know what tasks they need to complete and when they need to complete them. You can organize your team's resources and collaborate more efficiently with this simple task list template for group projects.
To complete a project, you (or your team) must complete a task list. It contains the specific tasks assigned to a task and when they need to be completed. Try WPS's this project task list template formula and maintain your tasks!
3.Company Project Task Checklist Template
With WPS's template, teammates can easily connect and achieve common goals by sharing ideas, documents, feedback, and more. To manage your company projects use WPS's this template that will help you!
4.Simple Business Task List Template
A small business owner has a lot to take care of, so it's not surprising that he or she works long hours on a weekly basis. To manage your team's working hours use this template.
5.Fresh Blue Task Sheet Template
Every planner loves the satisfaction of crossing something off their to-do list. Create a colorful to-do list and use it to meet your organizational needs if you want something new and fresh sheets.
6.Yellow Daily Task List Template
Organize your day with this easy-to-use daily task list template. Every important event, special occasion, and holiday gets its own list, and a daily to-do list keeps you organized. Highlight tasks for the day by typing a date in the yellow box.
7.Modern Business Task List Template
Every project is composed of tasks and subtasks, each of which contributes to the project's success. Projects can only be successfully completed if their associated tasks are managed efficiently. To manage your business tasks use this template!
8.Fresh Green Task Checklist Template
If you're wondering to create a task checklist then open WPS Office and choose a fresh green task checklist template that will help you to create a checklist of fresh tasks.
If you're a worker then you need to manage your daily task list. To keep your personal and professional endeavors on track, use the task to-do list template!
10.Product Inspection Checklist Template
Perform a thorough quality assessment of products before they are sent to the sales floor with this product inspection checklist template.
Wrap Up
To sum up, we can say that WPS Office provides hundreds of templates including task template excel. So, download WPS Office and ease your personal and professional life. Share your reviews in the comment section.