How to change orientation of one page in WPS Writer
A free Office suite fully compatible with Microsoft Office
Free download

1. Use WPS Office to open the document.
2. If we want to change the orientation of one page in the document, we can place the cursor at the end of the previous page, and then click the Page Layouttab→ the Breaks button→ Next Page Section Break.
3. Thecursor automatically moves to the next page. We can click the Page Layout tab → the Orientation button → Landscape.
4. At this point, the current page orientation becomes landscape layout, while the previous page is still portrait.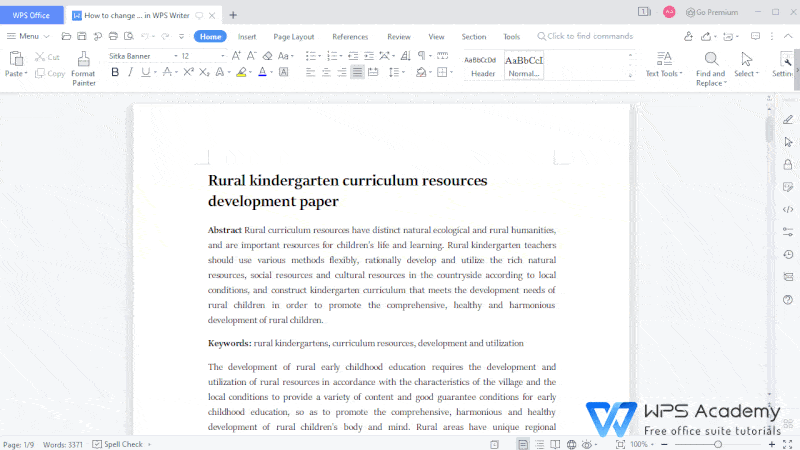 5. Of course, we found that the landscapepage and the following paper orientation has become landscape layout. We can place the cursor at the end of the page that needs to be printed in landscape, and then follow the above steps to change the paper orientation to portrait, then the next page of the landscape page will be restored to portrait.
To be office word advanced, you could learn how to use WPS Office Writer online in WPS Academy.