WPS Office
Free All-in-One Office Suite with PDF Editor
Edit Word, Excel, and PPT for FREE.
Read, edit, and convert PDFs with the powerful PDF toolkit.
Microsoft-like interface, easy to use.
Windows • MacOS • Linux • iOS • Android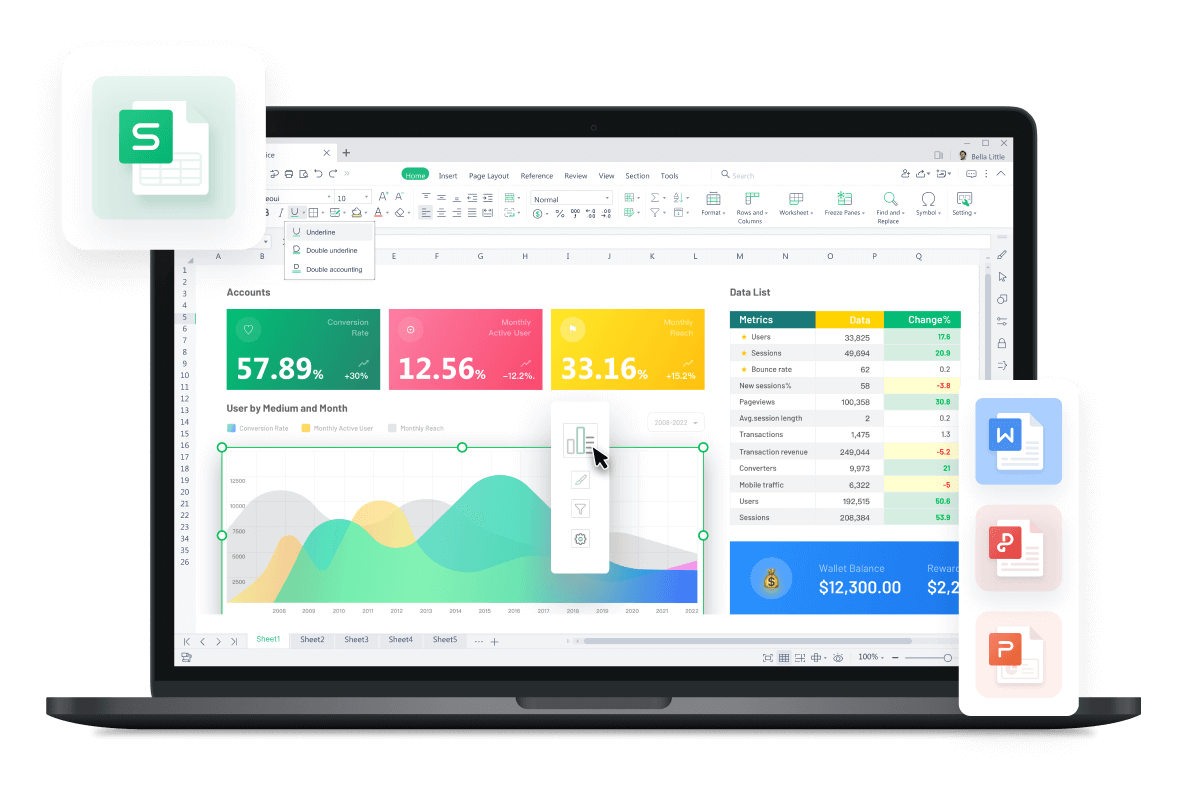 How To Convert Text To Columns in Excel (A Complete Guide)
Having Excel has become an essential tool in an individual's daily life has become an important aspect. While recognizing the importance of excel and its benefits, companies are now working towards providing solutions that are easier than excel. However, they have failed to do so, as Excel has proven itself to be one of the easiest available software for accounting and generic work. Having said that, it is important to understand several functions that are available in the Excel for the easiness of the individuals that are using this service. While working for an important company, it is necessary to understand the method of conversion of text to columns, as it has evolved to been an important feature in Excel.
Below are the steps on how to convert text to column in excel:
Convert Text to Columns Delimited Option
This is an important feature that can easily contribute towards the conversion of the available text to Columns. However, in this feature there is an option of Delimited that has been selected prior to conversion, this is because this feature converts the Commas and Tabs in a separate field.
1. Firstly, initiate WPS Spreadsheets on your desktop or Laptop and select Blank Workbook Option.
2. Secondly, Paste all the entries to the excel cell where you want to paste.
3. On the top Access Ribbon, click on the Data tab where an option of Text to Columns will appear.
4. Click on Text to Columns Option
5. Make sure of the Delimited Option, that it has been checked on.
6. After the Delimited Option, click on the Comma and Space option provided in the box.
7. Click on Finish
Convert Text to Columns Using Fixed Width
Fixed Width text is the abbreviation of the text where the group has number of characters. Therefore, it is important for that data-set to contain different characters. It can range from anywhere to text to Symbols that are present in the Keyword, therefore, if your text does not contain special characters, delimited option is the best way to continue working.
1. Open up blank document on WPS Spreadsheets.
2. Copy paste all of the data that you need to paste to your excel cell.
3. Go the top of the Ribbon, and click on the Text to Columns Option.
4. For Step 3 to work, make sure that Excel cells are selected in order to proceed to making columns.
5. Click on the Fixed Width tab, and continue clicking continue unless Text Option Appears in the option box, click on Text and finish the process.
6. Click on Finish
Did you learn about How to Convert Text to Columns in Excel? You can follow WPS Academy to learn more features of Word Document, Excel Spreadsheets and PowerPoint Slides.
You can also download WPS Office to edit the word documents, excel, PowerPoint for free of cost. Download now! And get an easy and enjoyable working experience