WPS Office
Free All-in-One Office Suite with PDF Editor
Edit Word, Excel, and PPT for FREE.
Read, edit, and convert PDFs with the powerful PDF toolkit.
Microsoft-like interface, easy to use.
Windows • MacOS • Linux • iOS • Android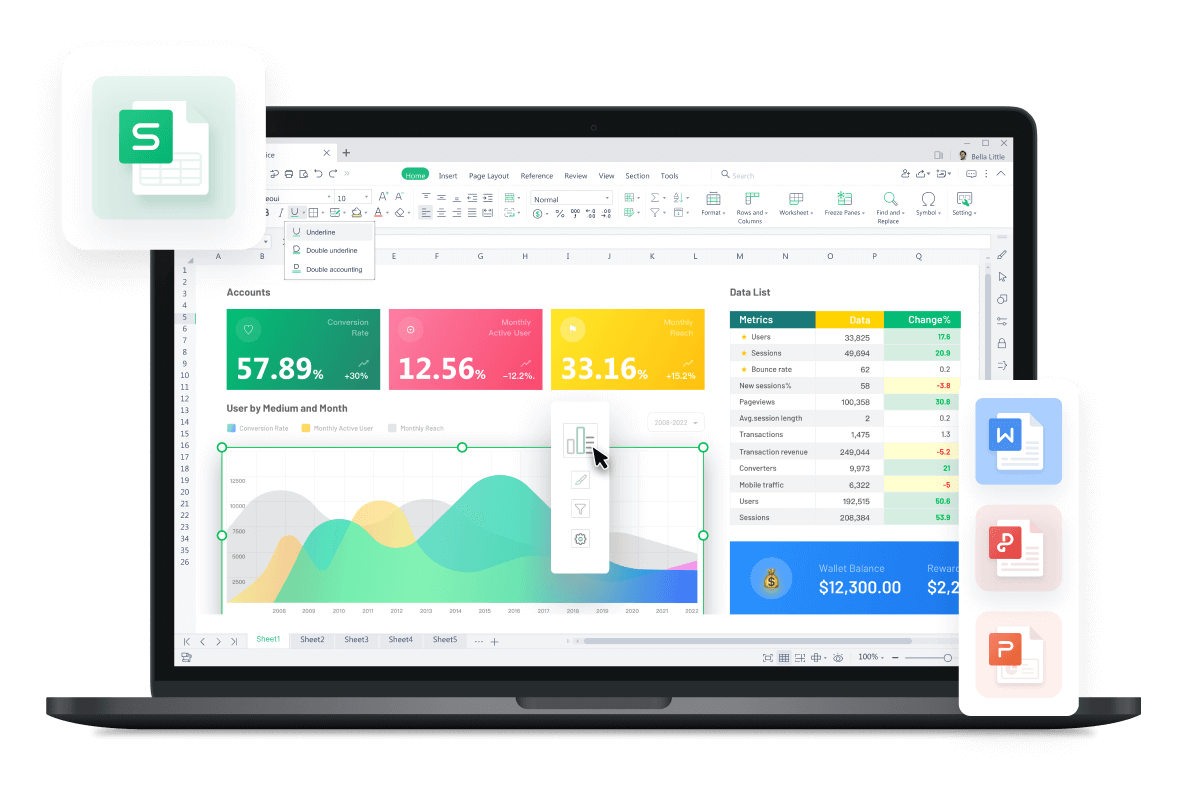 How to import text file into excel 2019 with columns
Excel is a powerful software program that is used by users of every field. Excel offers many unique and useful features which have flourished the digital world. Excel has recently become a popular and most used platform which has benefited different users related to different fields. Excel was specifically designed for business and accountings due to its distinctive functions of sorting and organizing data and financial analysis. But in the current era it has emerged to play a vital role in every field of work.
One of the mostly used feature of excel is importing of text file in excel. Importing of files is of prime importance for transferring data from text files to excel. The data stored in excel is fully secure and saved in an organized manner. Whereas the data in text files is more liable to breach. This feature of excel enables the user to store their important information in excel rather than text files. In excel the copied text file is fully protected and easily accessible.
Importing files in excel is simple yet tricky method which most of the beginners as well as professionals are unable to comprehend. Through this article we will share some simple tips and techniques which will make the readers easy to get the concept of importing files in excel.
How to import a text file in excel
For producing secured and durable data one should import the file in excel. Following are the steps to import text file in excel.
This method works best with 2016\2019 version.
First, we will go to the data tab and click the option of import data. From there we will click on the option of text files.

After that we will click the option of Text Document and we will chose the option of delimited.

After that we will clear all the check boxes and click finish.
The result we will be transferring of desired text file in excel.
How to import a comma separated values file in excel
Sometimes we store data in a csv file. Such files can also be imported in excel by following few simple steps mentioned below.
This method works with2016\2019 version.
First we will go to data tab and select the option of menu.

Then we will click on import data option.

After that we will select the option of comma separated values file and then we will click open.
The result will be import of data in csv file to excel file.
How to export text files.
We have learned the process of importing files but how can we export text files. Following are the steps that explain this process.
This method works with 2016\2019 version.
First we will open the excel file and go to file tab.

Then we will click menu and select the option of export.

Lastly, we will click save.
Did you learn about how to import text files in excel using different methods? You can follow WPS Academy to learn more features of Word Document, Excel Spreadsheets, and PowerPoint Slides.
You can also download WPS Office to edit the word documents, excel, and PowerPoint for free of cost. Download now! And get an easy and enjoyable working experience.