WPS Office
Free All-in-One Office Suite with PDF Editor
Edit Word, Excel, and PPT for FREE.
Read, edit, and convert PDFs with the powerful PDF toolkit.
Microsoft-like interface, easy to use.
Windows • MacOS • Linux • iOS • Android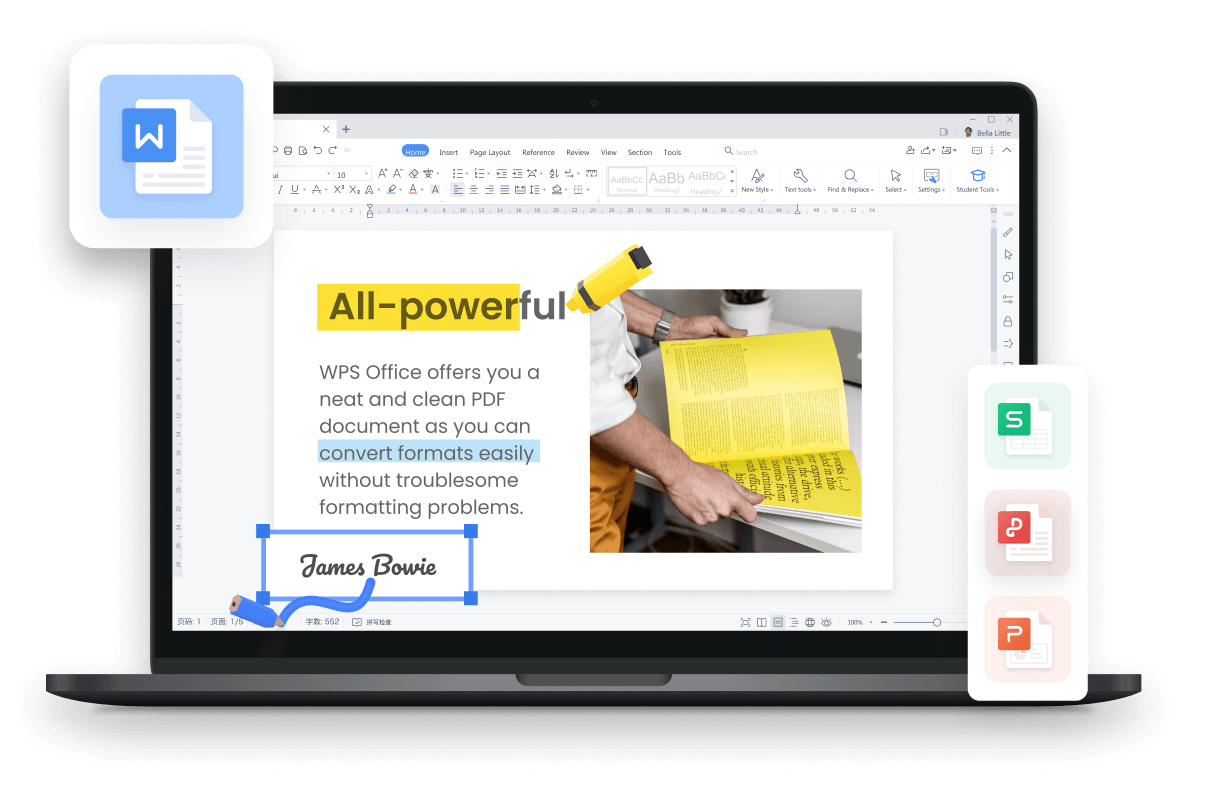 How to Insert Leader Dots in Word: A Step-by-Step Guide
Those who want to know How to Insert Leader Dots in Word must understand what it actually is. Leader dots are little black dots that are placed under the first letter of the most important word in a sentence. Leader dots are a way of emphasizing the most important words in a sentence. They're also a great way to help people with dyslexia read more easily.
When a person skips over the leader dots, the dot at the end of the line will indicate to them which word is the most important. This is especially helpful when reading long paragraphs, as it allows people to focus on one word at a time. This feature is available in word 2016 & 2019.
In word processing document, especially when you are writing a long and complex document, you will often need to insert leader dots. Leader dots are dots that help to visually connect related information. When done correctly, they can make your document easier to read and understand. Here's how to insert leader dots in Word!
Let's Check Out the Steps on How to Insert Leader Dots In Word
A dot leader can be a useful tool for readers who are trying to read information across a page. For example, a table of contents often uses dot leaders to lead the reader from the chapter title on the left side of the page to the corresponding page number on the right side. You can set the dot leader when you set a particular tab. You are not limited to using dots for a dot leader; Word offers you several different types of dot leaders to choose from. Listed below are the steps on How to Insert Leader Dots in Word!
How To Insert Leader Dots In Word
1. Open The Word document you want to add leader dots in. The window blank window will appear as:
2. Write or add table or contents or text, in which you need to add leader dots.
3. Select the text & Click on the Tab option in Home bar.
4. Tab window will open on the screen.
5. Select The Settings & Click Ok.
6. You may then type in your entries, and when you press Tab, a line with the Characters you selected will display. Unless you modify the dot leaders, the formatting will be applied to each new line.
How To Delete Leader Dots From The Text
1. Open The Document, in which you Added leader dots.
2. Select The Text, Open the click on the Tabs option from the Home tab.
3. A Pop-up Window will appear on the screen..
4. Select None from the leaders option, Click Ok & Leader dots will be removed.
5. Now you can continue writing you text.
Following the above mentioned steps you'll easily find out How To Insert Leader Dots In Word. Moreover, if you want to know about it you can download WPS office online, that'll make it easy for you to implement these steps and clearly format your word document.