How to set character spacing in WPS Presentation
Uploaded time: October 25, 2021 Difficulty Beginner
A free Office suite fully compatible with Microsoft Office
Free download

How to set character spacing in WPS Presentation
How to set character spacing in WPS Presentation
When making slides in WPS Presentation, we often need to adjust the spacing between characters. By this, we can perfect the layout and make our slides easier to view.
So how can we adjust the character spacing of the text content in slides?
Take these slides as an example. First, click to select the text that needs to be spaced. Click the right mouse button, then click Font. Finally, click the Character Spacing tab.
The Spacing is Normal by default.We can set the character spacing as Expanded or Condensed here. And we can also customize the spacing width. For example, Spacing: Expanded By: 5 pt.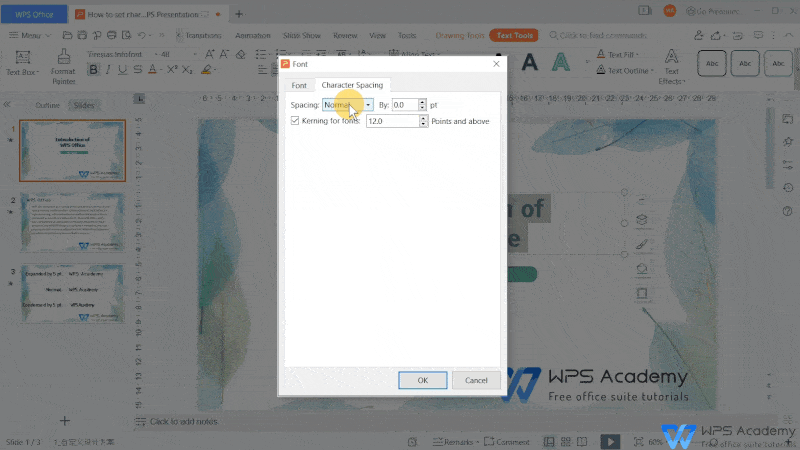 Here are the character spacing effects of Spacing Expanded By 5 pt, Normal, and Spacing Condensed by 5 pt.
What a practical feature! Did you get it?
This skill could be compatible with Microsoft Office PowerPoint.