WPS Office
Free All-in-One Office Suite with PDF Editor
Edit PDFs like Word
Convert, merge, split, scan, and sign PDFs
More than PDF: Use Word, Excel, and PPT for FREE
Windows • MacOS • Linux • iOS • Android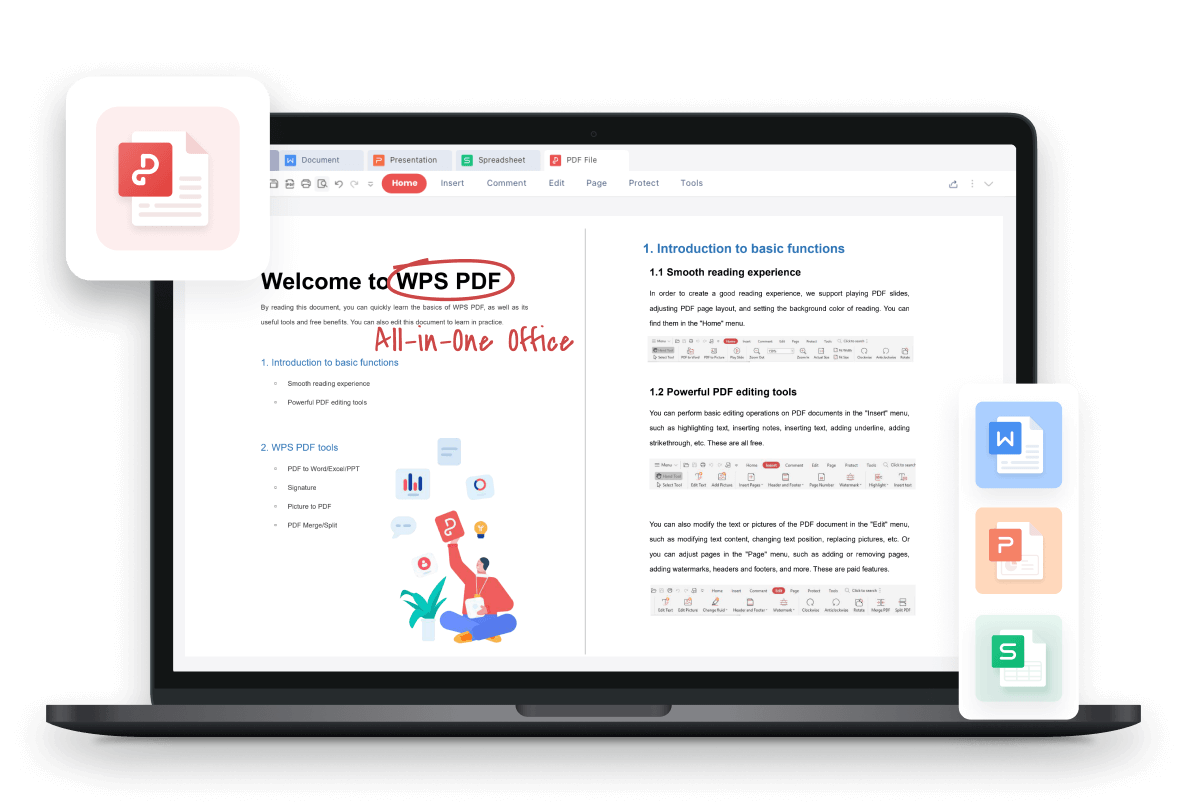 OCR PDF: Unlocking New Possibilities for Scanned Documents
In the digital age, PDF has become an irreplaceable document standard. However, traditional PDF features have limitations when dealing with scanned documents. Fortunately, the introduction of OCR PDF brings new hope, making scanned files searchable and editable.
Differences Between Scanned PDF and Regular PDF
Regular PDFs are typically generated from electronic text, while scanned document PDFs result from scanning paper documents. This cause a problem: electronic text in regular PDFs is machine-readable, but text in scanned PDFs exists as images, hindering direct searching and editing. However, the introduction of OCR PDF solves this problem perfectly, making scanned files searchable and editable.
How to Use OCR PDF
Open a scanned PDF file, a pop-up banner will remind you to perform OCR automatically.
Also
, you can click on
Convert Tab
>
OCR PDF
to perform OCR. And you can customize the range of pages to be converted in the pop-up menu.
Now, you can copy and paste text from scanned PDFs.
You can also press Ctrl+F to open the Find and Replace function to search for key information in the scanned PDF file quickly.
OCR PDF commonly used scenarios
OCR PDF excels at transforming scanned documents into dynamic, editable formats.
In the legal field, document accuracy and searchability are significant. Many legal documents are either handwritten or in scanned form. With the OCR PDF feature, users can easily search, annotate and even make revisions directly on scanned documents. This not only boosts productivity but also minimizes the risk of errors.
Companies can scan and convert numerous paper documents into editable PDFs, contributing to the digitization of document management. The utilization of OCR PDF not only streamlines the process but also facilitates convenient modifications and updates to documents as required.
Whether in academia, legal domains, or corporate environments, OCR PDF provides users with the capability to handle and manage documents more efficiently and accurately.
Upcoming OCR PDF Enhancements
In December, WPS Office plans to further improve the OCR PDF function, enabling direct editing and processing of scanned documents. By that time, users can edit text, add comments, and more, greatly improving the overall user experience.
You can use WPS Office Mobile to scan paper documents, then upload them to the WPS cloud to edit and work with the scans directly on your computer.