WPS Office
Free All-in-One Office Suite with PDF Editor
Edit Word, Excel, and PPT for FREE.
Read, edit, and convert PDFs with the powerful PDF toolkit.
Microsoft-like interface, easy to use.
Windows • MacOS • Linux • iOS • Android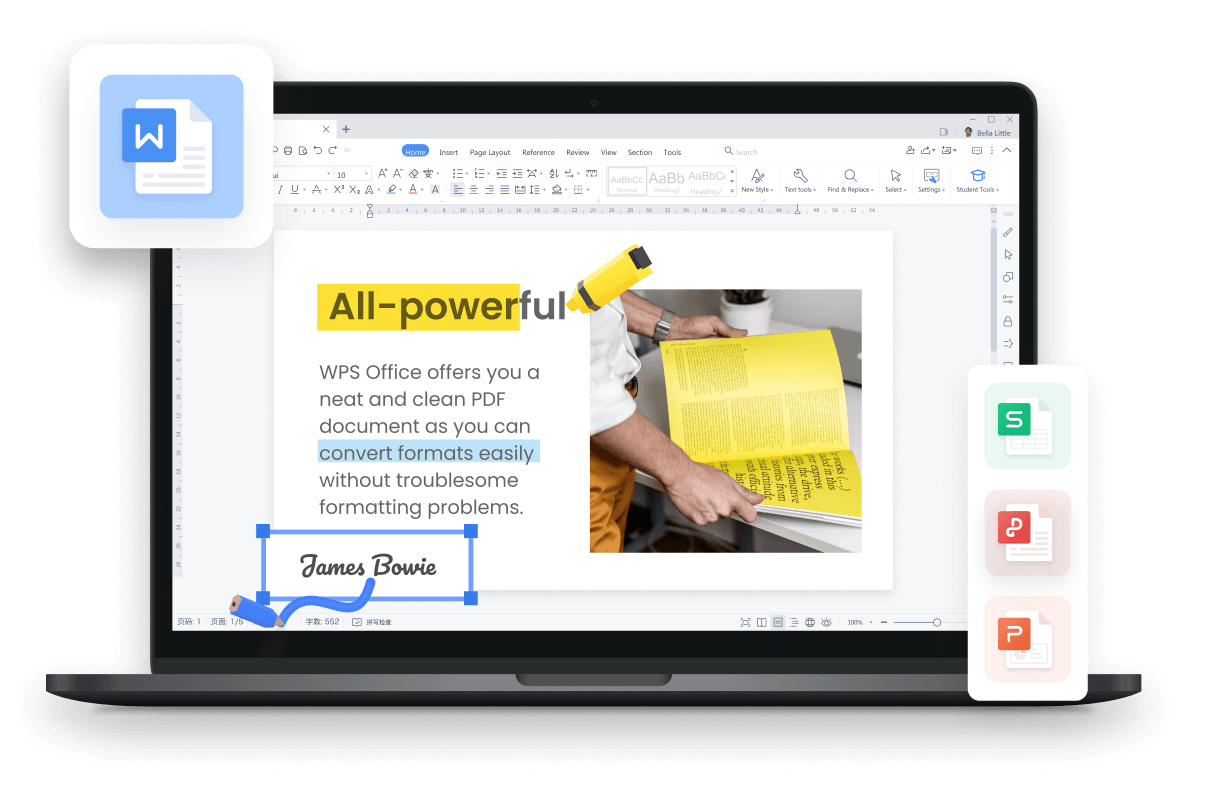 Quick Tips Regarding How to Insert Excel into word
Do you know you can embed excel into word? Yes, you can! Now let's start with basic clarification. Word documents are for word processing while excel files are for data processing but there are some situations when you are gonna need to combine the two. Yes, you might be required to display excel data in a report that's in a word file.
People might have been introducing various techniques to perform this task and you might have been aware of the simplest technique that just requires copying the table from excel and pasting it into word files. It's called the copy and paste technique and it's the quickest and easiest but there are certain exceptions to it. However, there are other techniques but we are going to learn just two in this tutorial so that there'll be room to look at some subheadings;
How to insert excel into word via copy and pasting
As I've mentioned earlier, it's the simplest and quickest. It simply involves the following step;
1.Choose the part of the Excel file you want to embed into your word file.
2.Click Ctrl+c to copy (or simply right-click on the selection and then click on copy). Open the word file you want to input the excel data. simply place your cursor on where you want to insert the excel table Click on Ctrl+v to paste.
3.Once you are done with pasting the data you copied will reflect. Hence, you can proceed with any editing you wanna do, but mind you, the amendment you make will not reflect on the original table. That's all about the copy and paste technique, do you see it's simple? Of course, you do.
inserting an excel file into words as an embedded object
Coming next is inserting via an embedded object. It simply means creating with one application and inserting it with another application. Unlike the copy and pasting technique, it ensures that the object retains its original format. More so, you can edit the inserted object via the original program.
To achieve the aforementioned technique, follow the steps below;
1.Highlight the part of the Excel that you want to include in the word file. Press Ctrl+c to copy(or simply right-click on the selection and then click on copy).
2.open the word file that you want to include the excel data. Shift your cursor to the actual place you want to insert the excel table. Under the Home tab, click on the drop-down of the paste button (in the clipboard group) Click thepaste special option. This will lead to a special dialogue box, selecting Microsoft Excel worksheet objects (in the group of options under AS).
3.Click on OK

And the copied files will show on the word doc. The size might be too big or small, you can go ahead and modify it as required.
How to insert excel into word on Mac
It's almost the same steps with window only some slight changes in bottom. Follow this steps;
Select the part of the Excel you want to copy. select command+c to copy Shift the cursor to the actual place you want the data to appear. Press command+v to paste what you've copied.
You can edit whatever you think it's necessary and that's all.
In addition, you can also download WPS Office software to process documents in Word, Excel and PowerPoint for free now and get more easy and enjoyable working experience.