WPS Office
Free All-in-One Office Suite with PDF Editor
Edit Word, Excel, and PPT for FREE.
Read, edit, and convert PDFs with the powerful PDF toolkit.
Microsoft-like interface, easy to use.
Windows • MacOS • Linux • iOS • Android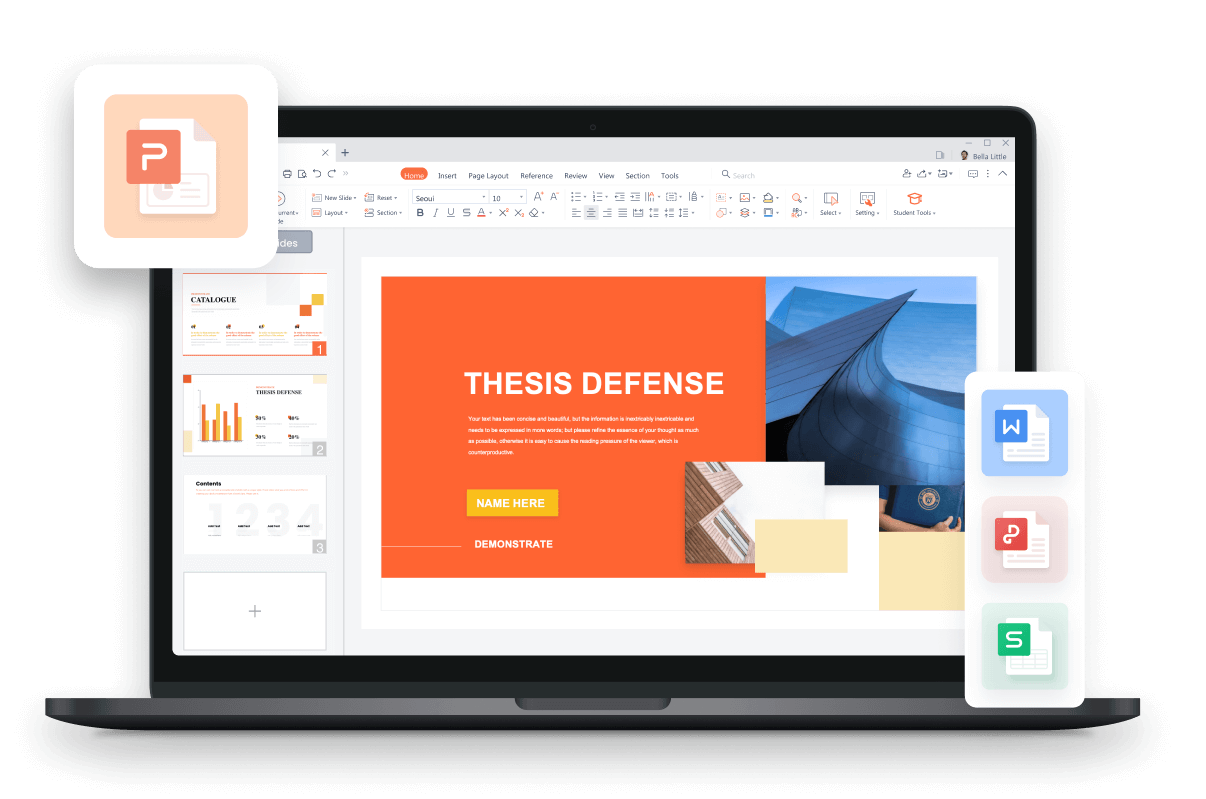 Catalog
Simple Sample Abstract for Paper Presentation
Abstracts are the first chance to make a good impression on the audience. They can be difficult to write, especially if you're not sure what your paper is about. These templates will help you get started. The purpose of this blog post is to provide a simple sample abstract for a paper presentation.
The success of a presentation is directly related to the amount of time and effort invested during the writing process. Sometimes, new writers have difficulty coming up with an interesting presentation topic, especially if they are not familiar with the subject. If you need help brainstorming ideas, you should consider using a simple sample abstract for a paper presentation.
It is important to keep in mind that creating a summary or abstract appropriate to a particular presentation is an art form if you are unaware of the audience's
1.Abstract Colorful Education Presentation Sample
Save time and money. Never struggle to create a professional presentation again. This template includes different presentation styles and samples that use clean papers and colorful images. This template is straightforward and can be used for a variety of presentations that need.
Paper-Summary-Report presentations for educators are becoming more popular. Teachers can now easily use a school-provided template to create a presentation that follows the format of the paper-summary-report presentation.
3.Green Triangle Abstract Business Summary Sample
Explore this template for more information about presenting a paper or a business presentation. Presentation templates are extremely helpful in capturing your audience's attention, formatting your presentation, and keeping everything organized.
4.Red Paper Tearing Teaching Report Sample
This template will help you to know how to condense the paper in a very smart and understandable manner for the audience. The red paper tearing teaching report sample is effective and inspirational for teaching report presentation.
5.Abstract Geometric Grey Year End Summary Sample
If you want to be a better presenter and stand out, you should know the importance of your paper presentation templates. Colorful paper presentation templates are harder to read, so use them sparingly. In order to make your paper presentation stand out and be visually appealing, you should use an abstract geometric grey year-end summary sample.
6.Green Nature Papers Report Sample
All of these templates have different characteristics and could be used to present your research, ideas, and personal thoughts in a university setting or in an MBA class. The template that provides you with the best presentation lasts is the one that calls for an abstract.
7.Summary of Watercolor Sample
Sample presentations are a beneficial way for students to prepare for a paper presentation. This summary of watercolor templates includes suggested topics and title slides for making a successful paper demonstration.
8.Summary of Business Fashion Work Sample
This summary of business fashion work sample templates makes for easy reading and depending on your purpose for having a presentation, you can make these pieces your own for a few lines of your own.
9.Two Color Universal Summary Report Sample
Paper presentation templates come in a variety of colors, sizes, and designs. With the variety of presentations that a template can be used for, it can be difficult to know the best fit because they all have the same characteristics. Once you know what your project needs, like what size and style, you can find a template that will work for you.
10.Brief Summary Report Sample
The paper-summary-report presentation gives educators an easy-to-follow format to create a presentation that summarizes an assigned reading, then provides an overview of the main idea and points made in the paper.
Conclusion
The main objective of an abstract presentation would be to inform the audience about a certain topic and give them the necessary details. These types of templates are usually ordered with the information you want to convey in a general way. Download and customize the simple sample abstract for a paper presentation. with different backgrounds, and shapes to let your ideas flow naturally. Adapt them to your project in a paper presentation.
The abstract PowerPoint templates can be utilized for more than just presentations; they can also be used as backgrounds or as desktop wallpaper. You can also browse the WPS collections of templates to locate some of the PowerPoint presentations with eye-catching backgrounds to delight your audience.