WPS Office
Free All-in-One Office Suite with PDF Editor
Edit Word, Excel, and PPT for FREE.
Read, edit, and convert PDFs with the powerful PDF toolkit.
Microsoft-like interface, easy to use.
Windows • MacOS • Linux • iOS • Android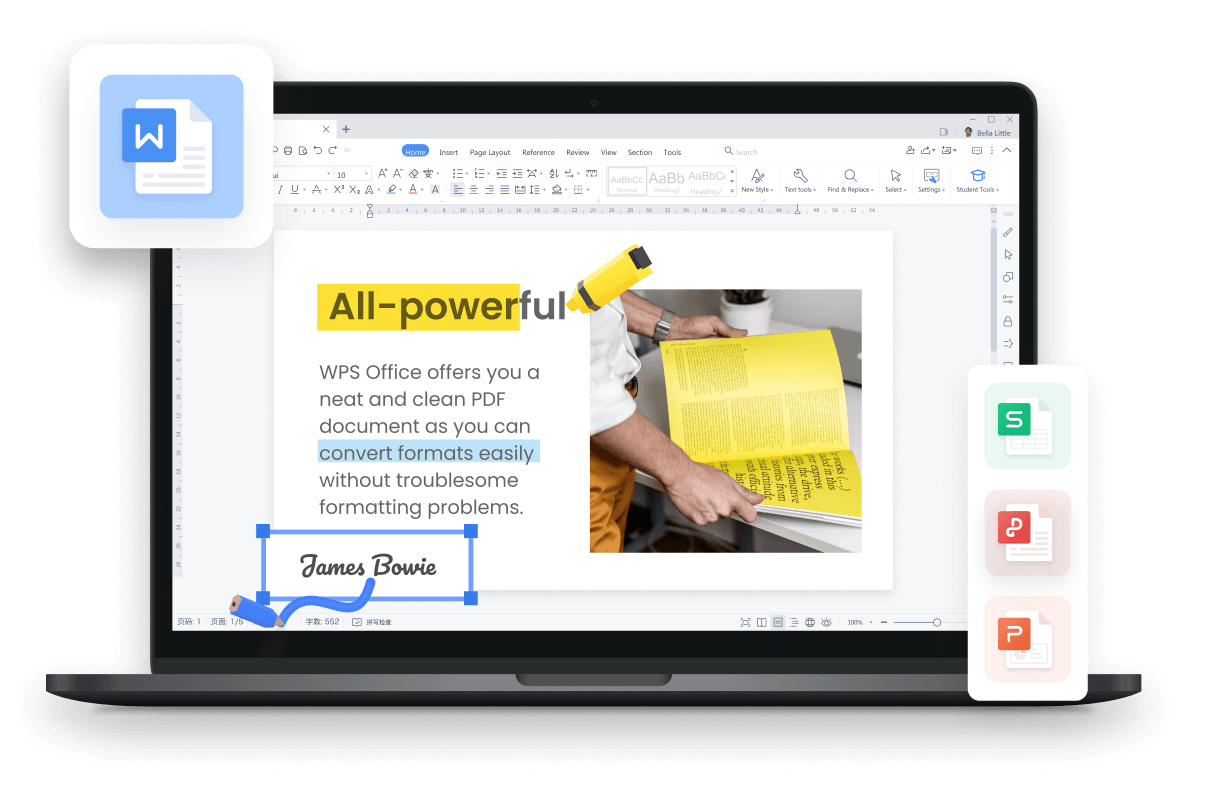 Smart use of Hyperlink in WPS Writer
Uploaded time: November 26, 2021 Difficulty Beginner
Smart use of Hyperlink in WPS Writer
Smart use of Hyperlink in WPS Writer
No matter you are a student, teacher, or business professionals, you can create and edit documents efficiently by WPS Writer as text editors. Hyperlinks in the text can jump to the webpage or the specified position in the document. Today, we will learn how to add hyperlinks.
· 1. Jump to to a location on the web
First, place your cursor on where the hyperlink needs to be added, and enter the Insert tab, click Hyperlink to generate a dialogue box.
Head to Existing File or Web Page on the left. Here we can link local files or web pages. In this case, we take web pages as an example.
Enter a web address at the Address below. We can also set the text displayed in the document at the Text to display above. Here we enter WPS Academy.
Click ScreenTip in the upper right corner, we can add an annotation to the linked text.
Finally, click OK. Back to the editing page, hold down the Ctrl key and we jump to the web address.
· 2. Jump to to a location in the document.
Take media literacy in the last paragraph of the document as an example, select the contents that need to be hyperlinked, and repeat the operation to get into the Hyperlink dialogue.
Click Place in this Document on the left, then select 1. Media Literacy in Headings. Finally, click OK.
The selected text will be hyperlinked to the position of Heading one.
In addition, we can also add a hyperlink address to an e-mail, which will generate the sending page.
What a practical feature! Did you get it?