WPS Office
Free All-in-One Office Suite with PDF Editor
Edit Word, Excel, and PPT for FREE.
Read, edit, and convert PDFs with the powerful PDF toolkit.
Microsoft-like interface, easy to use.
Windows • MacOS • Linux • iOS • Android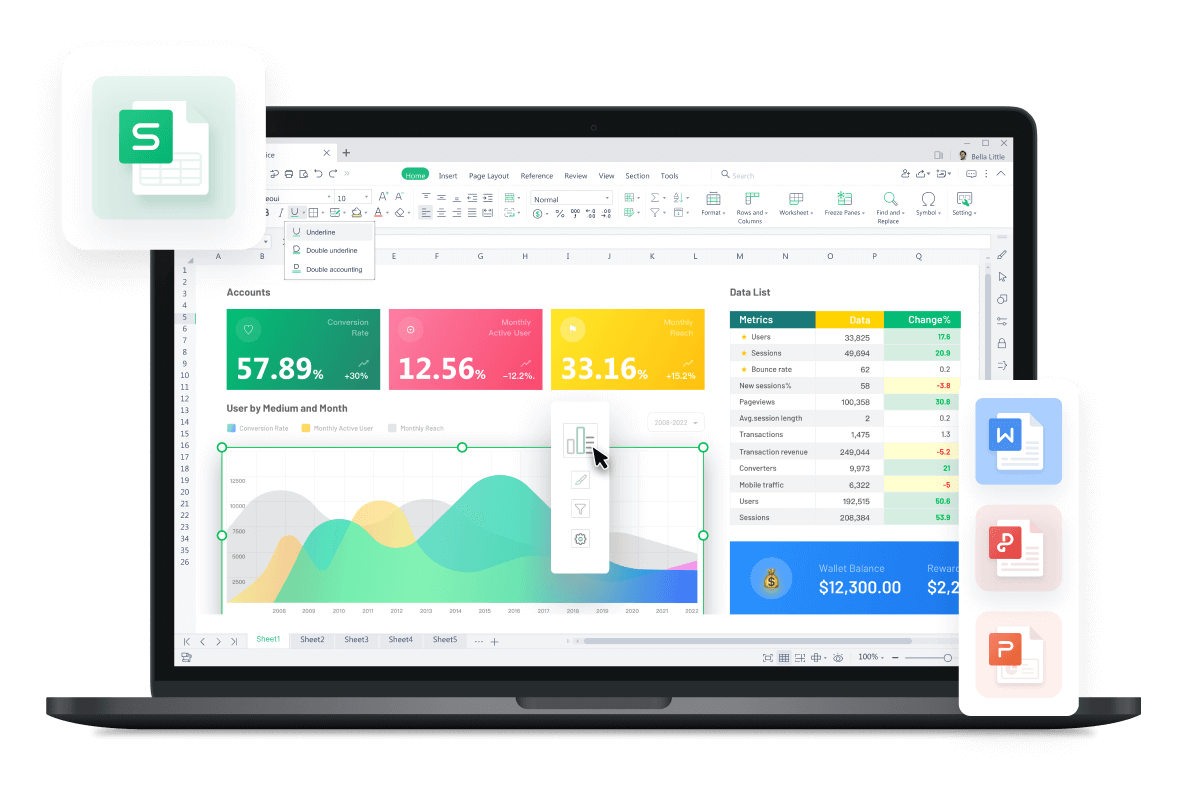 Top 10 Excel Mileage Log Templates on WPS Office
Tracking distances for personal and business travel is easy with Excel Mileage Log Template. The mileage log template in Excel calculates your total miles based on your trip details and odometer readings at the start and end of your trip. You can use a mileage log template for mileage reimbursement or get an idea of how much you drive. Track your miles this week and see how you can improve your travel efficiency by keeping an Excel Mileage Log Template. Let's dive into the details!
1.Employee Mileage Log Template
Are you looking for an Employee Mileage Log Template? When you claim business mileage as an employee, you are not out of pocket for the money you are paid out. Try this WPS's free template!
2.Simple Blue Contact Log Template
The best way to introduce yourself to your website visitors is through contact forms. With one of WPS' simple blue contact log templates, you can start building your website's form right away.
3.Simple Password Log Template
You can keep track of all your passwords in a very convenient way. If you wish to keep a list of all your account passwords, you can create a template. For your ease, we've come up with this simple password log template!
4.Simple Running Log Record Template
People who run regularly benefit from the positive effects running has on their health. In addition to maintaining a healthy body and lifestyle, it is beneficial to engage in an overall, full-body type of physical activity. To record your running chart, use this spreadsheet template!
5.Running Mileage Dynamic Data Chart Template
For better results, consider varying the phase of your runs if you run regularly. It's possible for your body to get accustomed to an activity that is just considered normal, which can delay the results.
6.Employee Training Log Template
Training Log is an excel template you can use to track and manage employee training for upgrading skills. Use this WPS's free online Employee training log template to record your employees' training.
Get the WPS's free product log template for Excel if you want to control and manage changes in your products. I'm sure this template might help you to maintain your product sheet!
8.Student Hall Pass Log Template
An accessible hall pass log template can help teachers track students who leave the classroom. In this student hall pass template, the name of the student, the destination, the departure time, and the return time are recorded.
Using this printable blood pressure chart template, you can record your blood pressure readings and heart rate. You can analyze your blood pressure readings over time using this accessible blood pressure tracker template.
10.Simple Reading Log Template
With this reading log for kids, students can keep track of their reading activity. Any school stakeholder can use this accessible reading log template, which can be customized quickly and easily.
Sum Up
I hope you would like the above Excel Mileage Log Template that you can easily find on WPS Office. Go and grab the opportunity to download the free WPS Office and enjoy its templates.