WPS Office
Free All-in-One Office Suite with PDF Editor
Edit Word, Excel, and PPT for FREE.
Read, edit, and convert PDFs with the powerful PDF toolkit.
Microsoft-like interface, easy to use.
Windows • MacOS • Linux • iOS • Android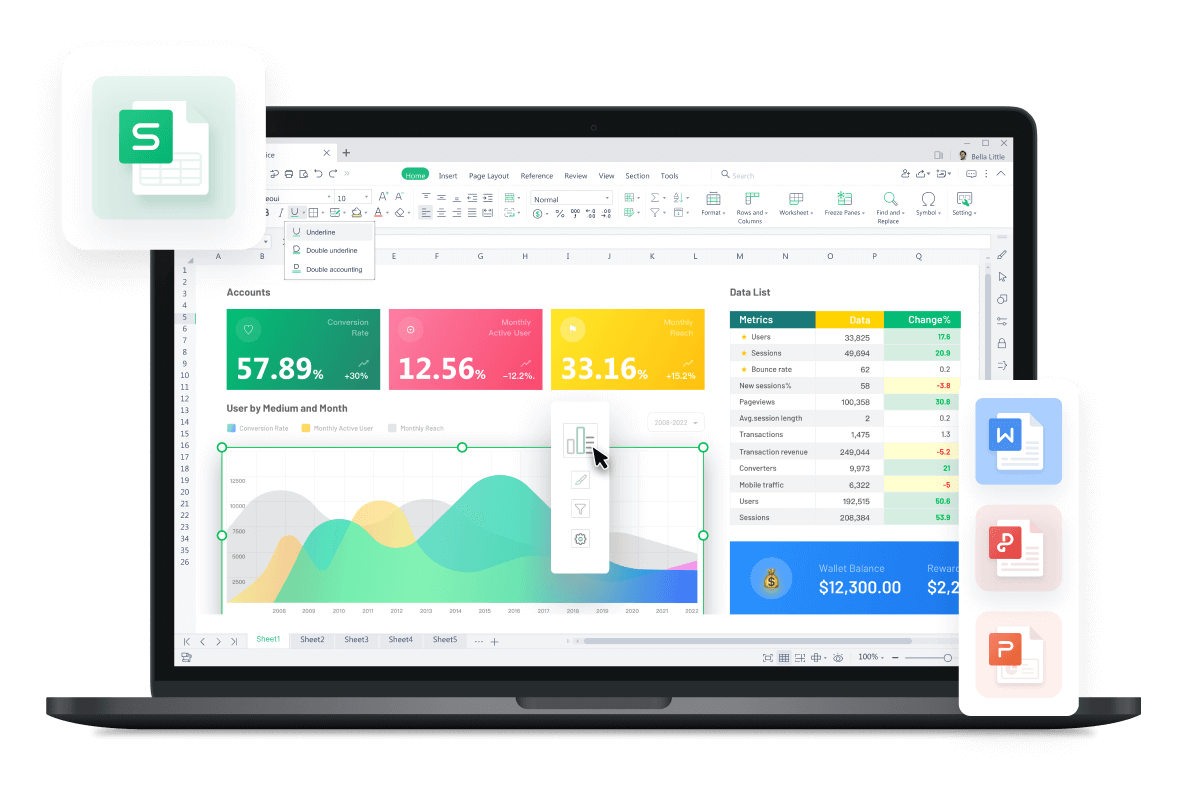 10 best daily schedule excel templates
You can allocate your time in ways that are important to you by keeping a schedule. If you don't plan your time, you'll probably put things off, get sidetracked, and feel overwhelmed. Maintaining a routine in life is essential for your success.
Making a schedule helps you plan out your goals for the coming day, week, or month and keeps you on track to reach them. Daily schedule excel template is a necessary aspect for a business
WPS offers a number of daily schedule excel templates some of which are listed below:
Staying organized and maintaining daily tasks that you have to do keep you on track. This template helps you to note down tasks that you have to complete within hours urgently and non urgent work that's not mandatory to do within hours.
The entire day is summarised in a Daily Report. Understanding the state of your project, its progression, and its anticipated finish is greatly aided by this. Therefore, the term sales refers to all forms of transactions and purchases. The Daily Sales Report gives a comprehensive overview of a day's worth of labour or company transactions.
Templates for personal schedule are also available. You can use calendars, to-do lists, notes, memos, minutes, agendas, or lists as supplements to your daily planner to help you better manage your day. Simply all you require to organise the ideal day, week, or even year at home, at business, or at school.
You can use timesheets and timecards as extra tools for time tracking. Additionally, you may monitor the advancement of your goals with planners and trackers.
Knowing when a bus would come would be tremendously convenient for everyone. Our Bus Timetable Template is one template that might be useful in this situation. This template will undoubtedly attract your attention because of its straightforward style, which is yet sophisticated and expert. Beyond its looks, you may easily utilise this for its primary function of listing and organising bus timetables.
Utilize this convenient, easily accessible template to keep your weekly class schedule current. Use this Excel weekly class schedule template to create a college or student timetable. Your schedule's time slots will be automatically formed when you choose the start time and time interval.
Tracking your costs is essential when building a budget, just as it is when managing your personal money. With the aid of this daily expenditure sheet, you can keep track of your spending and decide which expenses are necessary and which ones you can cut back on or do without.
Use this simple chore plan template to designate household duties for the next week. This template for a daily chore list outlines the items that need to be done, gives them names, and checks them off when they are completed. This template for a chores plan works well as a weekly duty chart or a roommate task sheet that you can keep around the house.
It's unusual that a small team or organisation you work for doesn't employ qualified accountants. However, you risk getting into problems if you don't keep a watchful check on your financial records.
Getting it properly is the key to healthy growth and investments since investors, lenders, market analysts, and regulators look at a company's daily financial statements to see if it has enough financial stability to invest in.
Being able to follow a routine of tasks throughout the day thanks to daily timeline helps you arrange your time. It's similar to making a to-do list and checking things off one at a time. These actions are typically repeated and form a consistent component of our lives.
You can maintain organisation with the WPS daily planner. The ultimate goal of a daily planner is to keep track of your weekly meetings and appointments, prioritise your chores, and note project due dates.
To keep track of upcoming events and their times, keep the WPS daily schedule template handy. Take charge of your daily planning by downloading a template for a schedule and sending it to your phone or tablet. These templates are simple to use.
Daily schedule excel templates that are mentioned above are the best choice for your business.In case you don't find these templates, visit WPS templates where you can get thousands of schedule templates of your choice. Download WPS Office now and get a pleasurable working experience for your business.