WPS Office
Free All-in-One Office Suite with PDF Editor
Edit Word, Excel, and PPT for FREE.
Read, edit, and convert PDFs with the powerful PDF toolkit.
Microsoft-like interface, easy to use.
Windows • MacOS • Linux • iOS • Android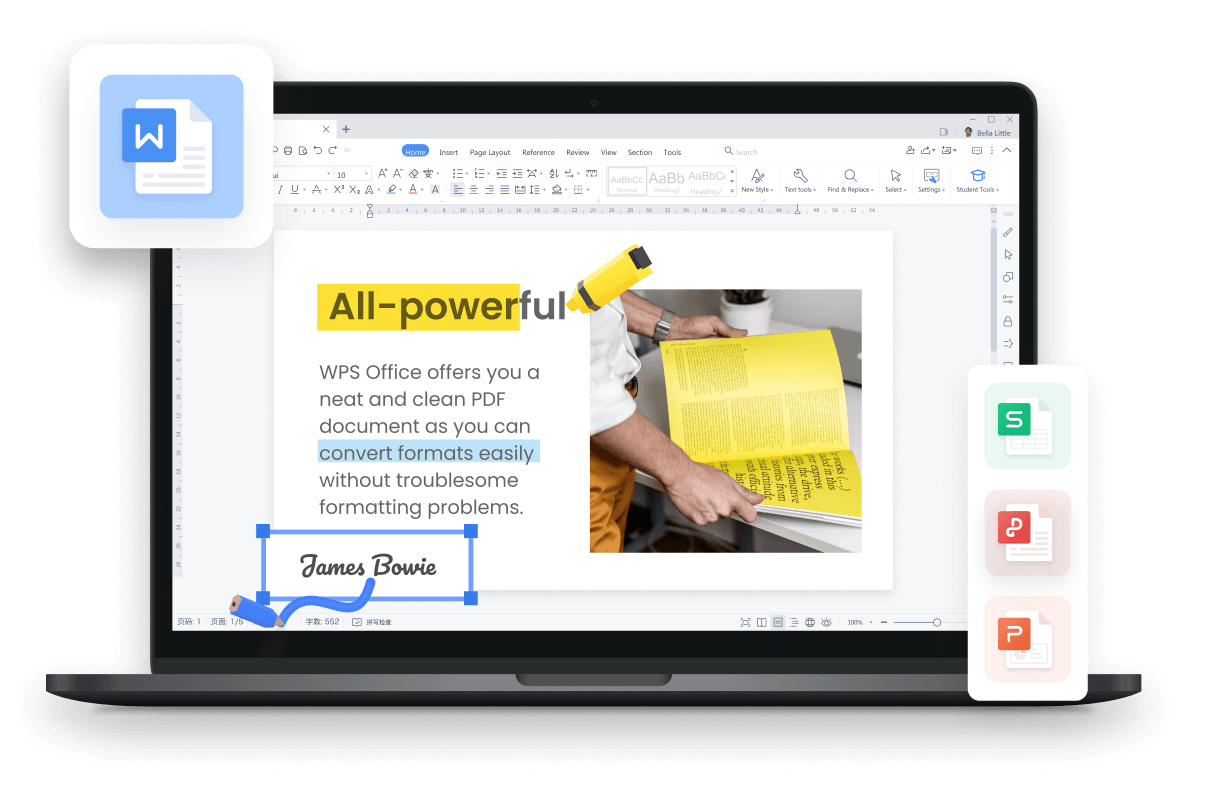 Best 10 well-Organized Daily Schedule Templates for 2023
Are you looking for the daily schedule template? Well, you are in the right place. Preparing a daily schedule is the first rule to being a successful person and meeting daily goals. It contains a list of tasks to do and also schedules the time for performing that task. You can design an attractive daily schedule template in word doc. But you should be familiar with all the latest features of the word doc.
You can download the daily schedule template from the internet for free. You can customize them accordingly. WPS office software is an online website that is enriched with a daily schedule template. You can grab your favorite one from there. Below is the list of well-organized daily schedule templates:
Always choose a daily schedule template that allows you to fill in the data briefly and can be understood easily. This free daily schedule template serves you best because here you can edit to mark the goals to achieve, and important matters, with extra notes sections.
Look at this minimalistic & simple office daily schedule template. You can customize this easy-to-understand template if you want to create a daily schedule concisely.
How pretty is this file daily schedule template? Make sure to download this to create a professional schedule. You can also write notes in front of different timings to meet the required goals. Furthermore, it also allows you to record appointments.
Plan your daily schedule by modifying this website's daily schedule template which is designed in multiple colors. Edit the goal of the day on top of it.
This is a section-based online daily schedule template in green color. Different sections show different sets of data which makes the schedule neat & more presentable.
If you are looking for a template that allows you to fill with detailed information. Here you go. Customize this free daily schedule template in purple color to present the schedule in detail.
Look at this monster daily schedule template that serves you best in educational fields. Create a daily schedule for students and teachers by grabbing this well-maintained daily schedule template.

Mark your important times alongside things to do in an organized way by editing this file daily schedule template. The layout design makes the daily schedule look more presentable.
For creating a class schedule, you can go with this beige color landscape schedule template that shows data in an organized and understandable way.
If you want to write your daily schedule in a free text form. This template serves you best. You can edit this minimalistic daily schedule template to write urgent and non-urgent tasks of the day.
Create your daily schedule effectively with WPS Office:
A daily schedule template allows us to plan our routine tasks. Which is important to meet the desired goal on time. The above templates are all from the WPS Office Software which is the best software with WPS Office Template Store that produces quality templates. A 7 days free trial version is available on download.