WPS Office
Free All-in-One Office Suite with PDF Editor
Edit Word, Excel, and PPT for FREE.
Read, edit, and convert PDFs with the powerful PDF toolkit.
Microsoft-like interface, easy to use.
Windows • MacOS • Linux • iOS • Android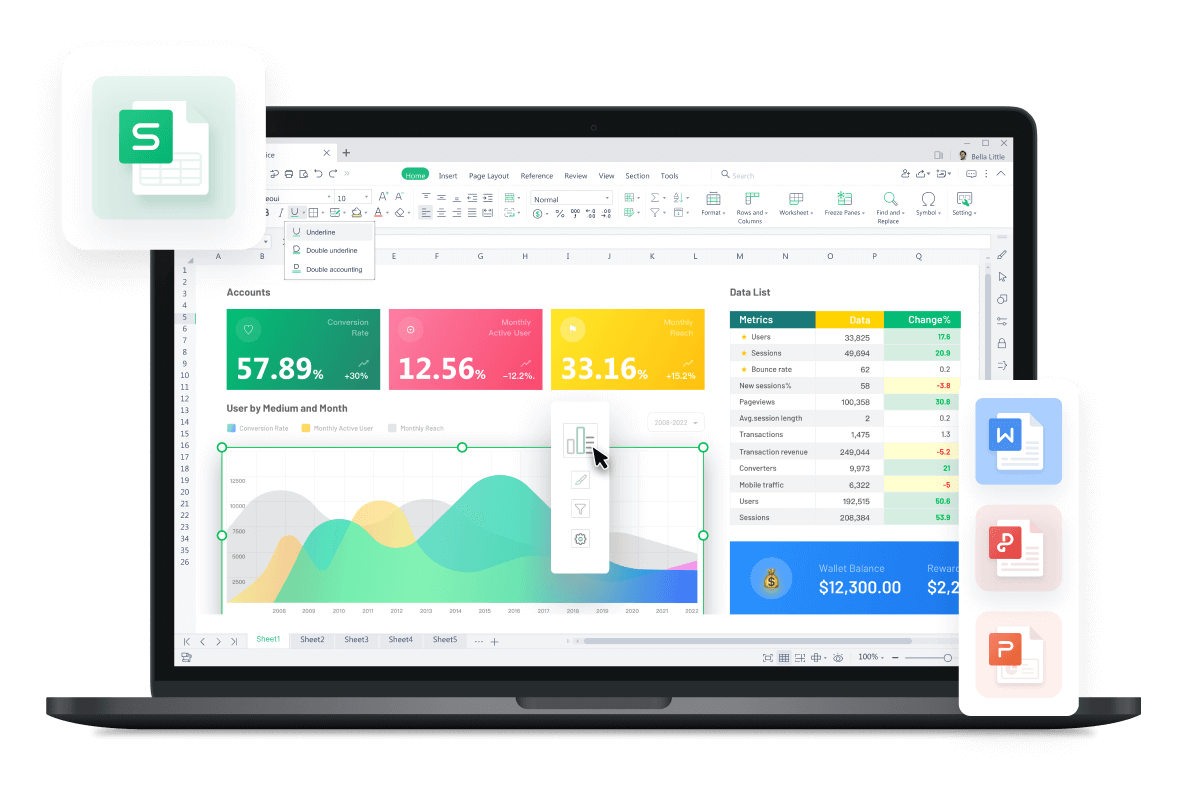 10 Best Weekly Schedule Excel Templates That You Must Try
Weekly schedule excel templates are easy to use and they make it easier for you to plan your week. They are also very helpful in figuring out how long you want to spend on a specific task.

A weekly schedule is not only useful for work but it can be used for personal tasks as well. Using the weekly schedule excel template will allow you to plan out what needs to be done in a day.
The weekly work plan template is a fantastic way to ensure that your employees have the information they need to be always productive. This weekly schedule excel template can also help managers and supervisors keep track of their employees' progress.
This weekly schedule excel template is useful for teachers who want to keep a track of their classes and students. It can be used to make weekly schedules for students and teachers.
This weekly schedule excel template can be used by small and large businesses to track the information about each employee including their name, shift start and end times, and total hours worked.
This weekly reward chart template is ideal for parents to use with their children This weekly schedule excel template can also be used to encourage a child to do something that they may not want to do.
This weekly schedule template is a must-have for anyone who wants to keep track of their fitness progress. This will allow you to create a schedule that will help achieve your target for 6 months or an year.
This template is a simple yet effective tool that can be used by schools to track student attendance. This weekly schedule excel template can also be used to track the attendance of employees in a company.
Cartoon Course Schedule Curriculum Excel Template is a cartoon-style spreadsheet that can be used to plan a course curriculum. This is a weekly schedule excel template for teachers who use the cartoon curriculum.
This weekly schedule excel template helps in tracking the time and expenses by providing a detailed report which contains information about the employee's name, hourly rate, total hours worked, and earnings for each week.
The template can be used for creating a weekly schedule with different colored lines, which helps to distinguish different tasks in your week. You can also use this weekly schedule excel template to create a task list with a colorful background.
This weekly schedule excel template is useful for sales staff to manage their time. It is designed for sales staff who want to know what they are supposed to do every day in the next week.
The weekly schedule excel templates listed here make it easy for you to get your days organized. Once you've chosen the best weekly schedule template for you, set aside time on weekends to plan out your upcoming week or 12 months.
With more templates and better functionality than other office suites, WPS Office is a strong choice. We hope that you will try it out next time you need an Excel template.
To use more templates like these that can make your work easy and efficient, make sure to download WPS Office by clicking here and use their excel templates.