WPS Office
Free All-in-One Office Suite with PDF Editor
Edit Word, Excel, and PPT for FREE.
Read, edit, and convert PDFs with the powerful PDF toolkit.
Microsoft-like interface, easy to use.
Windows • MacOS • Linux • iOS • Android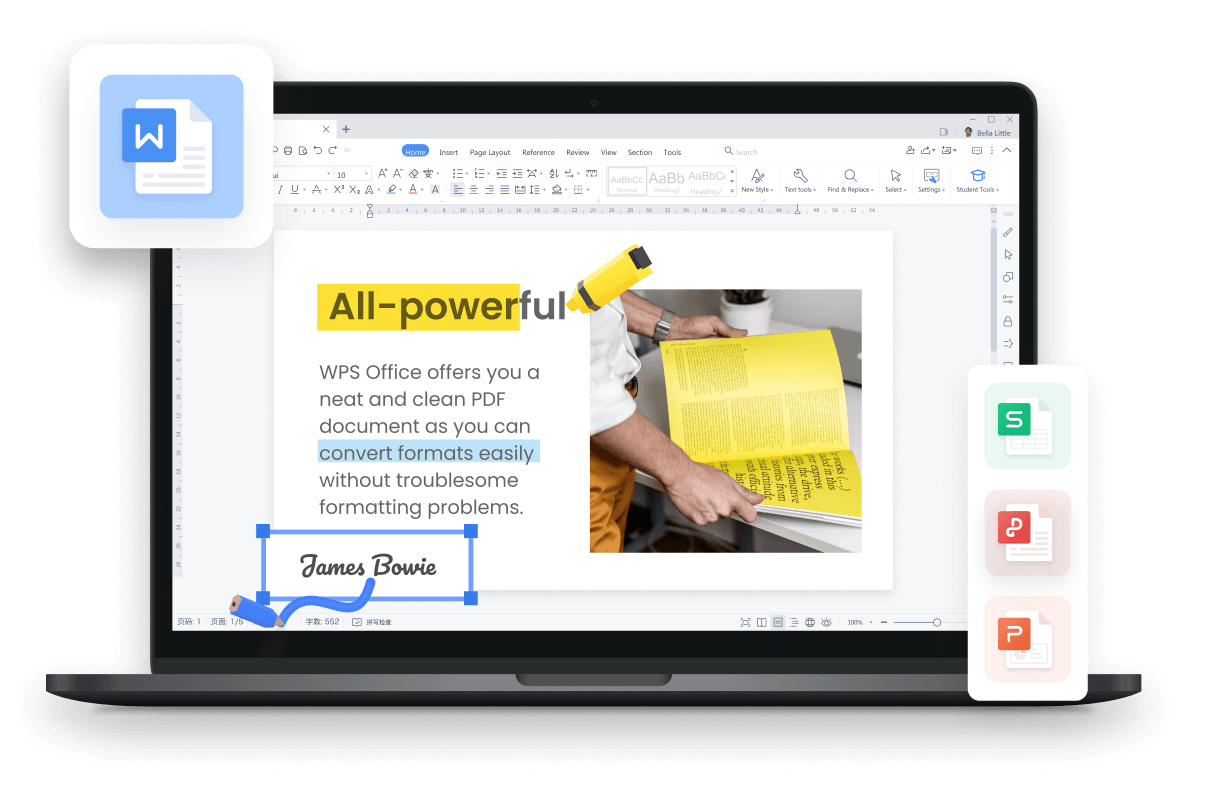 Best 10 Attractive Award Certificate Templates for Free
The certificate is a piece of card or paper that showcases the name of the receiver with the title of the award. Furthermore, there is a space for the signature of the employer. Certificates are given for multiple purposes. For completion, for the award and competition winner. Despite designing award certificate templates by yourself every time you can download a free award certificate template online.
In this article, you can download the award certificate template that serves you for multiple purposes. If you want to grab the best and high-quality award certificate template, you should continuously be scrolling through the article, because you are going to get the tempting & beautiful award certificate template that makes you stand out and look professional:
Look at this free award certificate template that you can edit for presenting awards to the students. Moreover, the combination and the graphical representation make it more attractive & eye catchy.
Look how amazing & well-defined this office award certificate template is. Edit the name and the surname of the receiver in the given spaces. You can grab this easy-to-edit template for presenting an award of completion.
Students' annual result files contain awards that have been presented to the student for their excellent performance. This is the best colorful award certificate template to go with. It leaves a pleasant impact on the students.
To make someone feel special, why not grab this sample award certificate template that leaves a tempting effect on the receiver? Furthermore, you can edit this template for multiple purposes.
Mostly, certificates are given for scholarship purposes for students, to save time. Why not go with this free easy-to-modify multiple-purpose online award certificate template to look amazing?
To appreciate an employee, you can grab a well-designed attractive website award certificate template. The writing style and color combination add to its beauty.
Always choose a template that reflects an eye catchy effect. This is the best all-purpose award certificate template in white and blue color. The writing style makes it more visible and presentable.
This beautiful award certificate template makes you look professional & proficient. You can grab this multi-purpose sample award certificate template online.
Always choose a certificate that catches the viewer's eye. So, why not grab this online award certificate template to customize as an honor certificate for employees?
Most organizations give incentives to their employees in the form of certificates. You can grab this sports certificate template which you can edit quickly & efficiently.
Catch attractive award certificate template from WPS Office:
Award certificate templates are necessary for every organization to give as an incentive. You can present them to employees and also to the students. WPS Office Software comes with WPS Office Template Store that allows you to download millions of templates for free. Visit the WPS Office Software now or download it online once to catch the high-quality templates. A free 7 days trial is available on download.