WPS Office
Free All-in-One Office Suite with PDF Editor
Edit Word, Excel, and PPT for FREE.
Read, edit, and convert PDFs with the powerful PDF toolkit.
Microsoft-like interface, easy to use.
Windows • MacOS • Linux • iOS • Android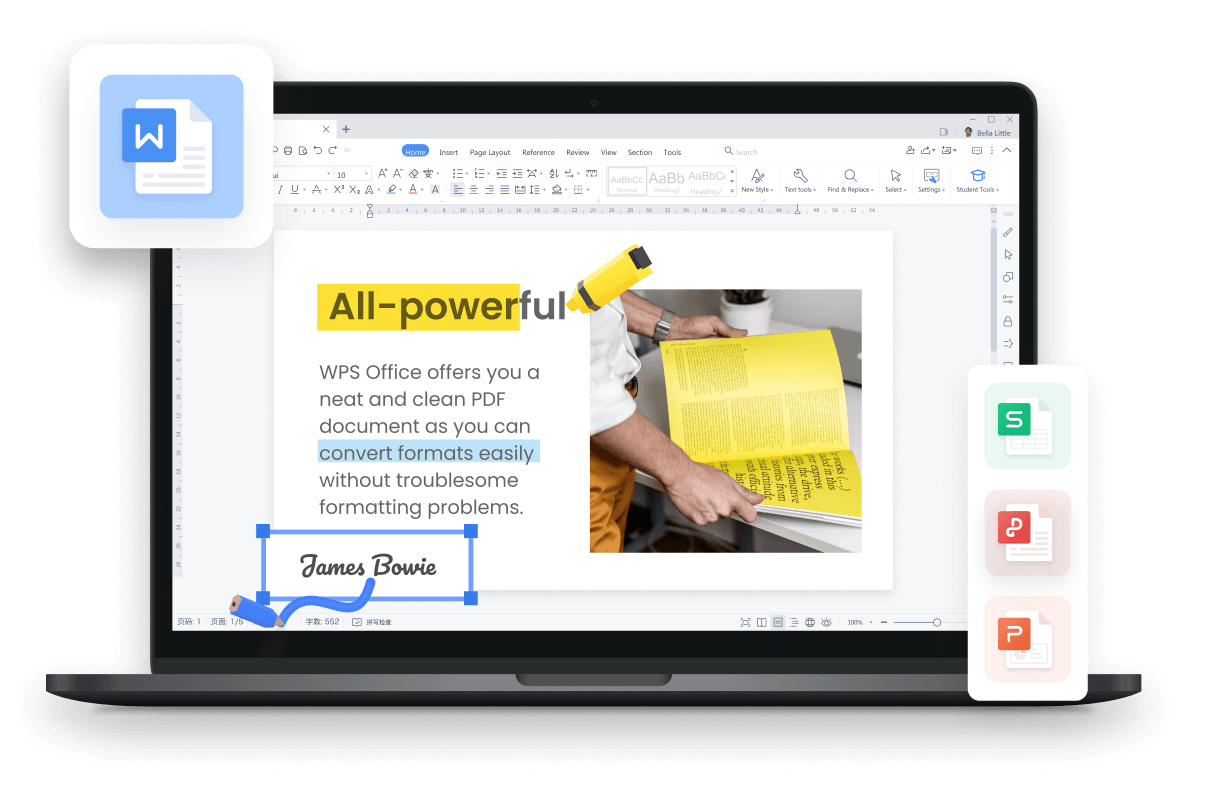 Every Business Card Template Word Downloadable
Business cards are a great tool to put a lot of information on in order to represent your startup, brand, or company. The advantage of doing so is that they will get you into more networking opportunities, which can lead to more customers in the future by using a business card template Word downloadable.

The WPS office offers some really beautiful every business card template Word downloadable, beautifully designed to get the attention of everyone you meet. In addition to general business and all other types of cards, posters, and more, offer the best office free, which is downloadable. Let's explore the best 10 business cards.
1. Simple Orange Business Card
This is a nicely designed, simple orange business card template that can be customized by changing the text or removing the photo, which will leave a blank space on the front of the card. This can be a business card for a huge corporation, just a startup, or something in between.
Business cards are often what separates a professional from a private person. More so, they are considered to have earned a little more respect than a regular card because they are business cards.


After choosing a business card template, you can download it, make it blow up to any size, and even customize it to suit yourself. Get business cards that are as unique as you are and at the same time offer an amazing step to communicating your business effectively.


Every business card is unique. Every business person can present a certain kind of personality and style, which is hard to find in stationery. Template card printing ensures a great-looking business card page of your business cards in no time. Your business cards will be designed to be eye-catching, and you don't need to worry about designing the entire look of your company.


When you consider business cards for your small business or for people who want a business card but don't want to spend a lot of money, a template can be useful. These templates are available for free, so what are you waiting for? Go and get your business card in no time.


This is the easiest way to distribute your marketing material without printing costs. It's affordable and can be personalized with your name and company logo. If you're looking for your business cards to stand out on the street, this option is one of the best choices available. The quality is stunning, even if you don't have the time or money to make them yourself.


Business cards are a crucial part of your professional image. Whether you're introducing yourself to a potential supervisor or a new connection, cards are an important way to display your brand identity. Make your card stand out with these amazing templates.


Every business card design is 100% customizable and easy to print. You'll save even more if you start printing your business cards at home by using the WPS! With the free and easy-to-use software, you can edit and customize all aspects of the design while choosing from thousands of templates.


Business card templates provide something that is easy to stick on a desk or on your fridge. They are useful to get a large range of fonts and colors that you can use for printing your cards and taglines. Having a business card that expresses who you are can help establish your personal brand and make you stand out from the crowd.
10.Creative Sports Business Card
Looking for a business card template? Check out these extensive business cards and download your favorite! Or, if you're not sure what design you want, start with our Popular Business Card Collection image to help find the perfect template for your business.
Conclusion
Whether you're in the business card design space or not, it's always a good idea to do your research into what business card design trends will be prevalent in the year ahead. With more and more bold designs taking over, that's never been more true. The ability to customize your design is only limited to the creativity of your ideas and the time you put in!
If you're looking for a business card template Word downloadable with fancy-looking to wow your latest connections, use the WPS office downloadable custom business card templates and let your imagination do the rest.