WPS Office
Free All-in-One Office Suite with PDF Editor
Edit Word, Excel, and PPT for FREE.
Read, edit, and convert PDFs with the powerful PDF toolkit.
Microsoft-like interface, easy to use.
Windows • MacOS • Linux • iOS • Android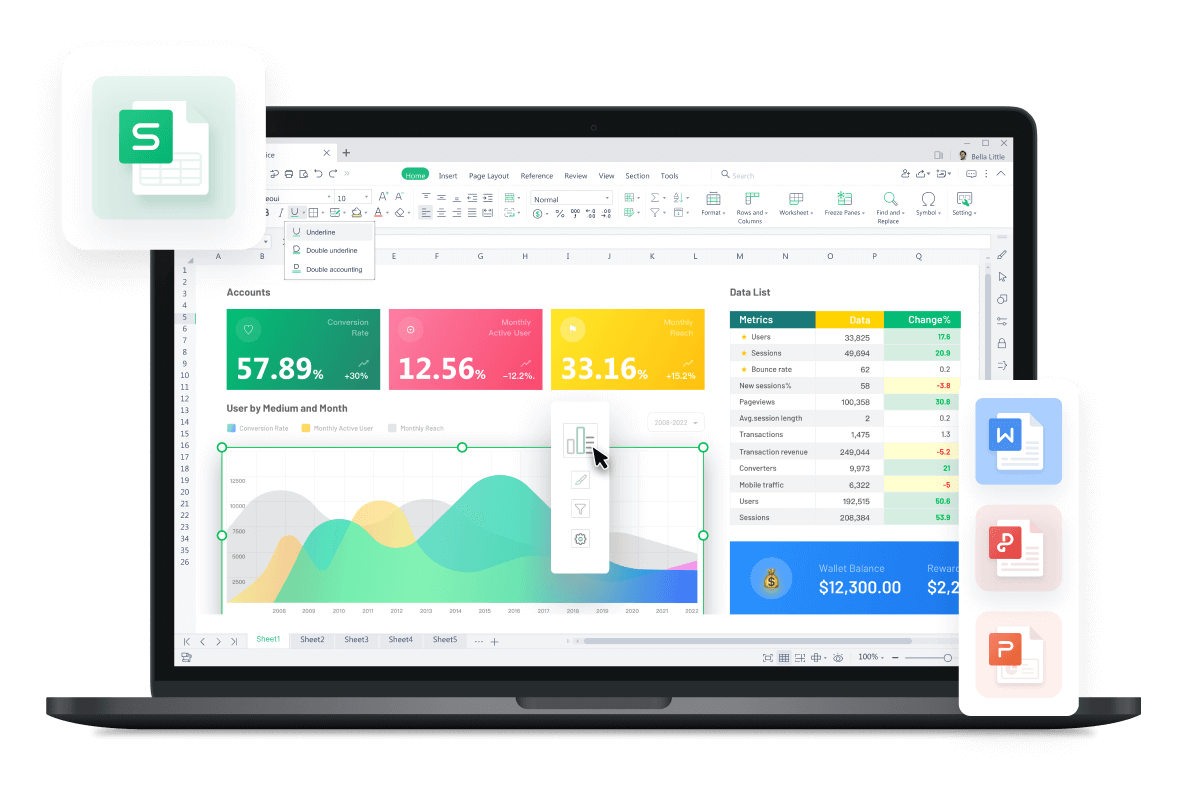 Free Downloadable Business Check Printing Template Excel
To help you start your business, we have created a free Business Check Printing Template Excel for free download. You can make lists of anything you are handling and then check what you have done, which will help you keep track of everything you are doing. It will help you avoid confusion. WPS office provides free business check printing template excel sheets.
1-One Week Attendance Check-in Form Template
This template ensures one week of employee attendance. You can free download this template from the WPS office.
2-Attendance Check-in Sheet Template
Attendance check-in sheets are a great way to keep track of attendance. They can be created in the WPS office and printed on a color printer. You can also check out this template.
3-Employee Attendance Check-in Form Template
An employee attendance check-in form template can be a great way to track how many hours your employees are clocking in.
4-Sports Meeting Volunteer Check List Template
This is a simple template that can be used for anything for a sports meeting volunteers. WPS Office provides this template for free download.
5-Simple Business Quotation Template
If you are starting your new business, you have to compile your deatails. And you can make a business quotation with the help of this template.
6-GST Purchase Register Template
The GST Purchase Register Template will help you keep track of all your GST transactions. This will help you avoid double taxation and comply with GST rules.
7-School Library Register Template
The School library register template ensures that you have issued how many books and how many books you have read and how many books you must return on which date.
8-Employee Entry Register Form Template
The Employee Entry Register is a form that will be used for the employee to record their time at work and for payroll purposes.
9-Simple Business Inventory Register Template
Keeping track of inventory is a simple process using a simple business inventory register template. This template has a column for each item you need to record and a row for each day of the week.
10-Modern Account Register Template
This template is an account register template that is designed to help you keep track of your finances. It features a clear layout with large text and columns, which makes it easy to read and find information.
Conclusion
Business management is the most challenging task; you can manage it only if you keep track of everything you do. Like you are making to-do lists, or you are making attendance check forms for your employees and check papers for everything happening. All the orders clients place and the completed or uncompleted orders. You can check out free business check printing template excel sheets on the WPS office. These templates are easy to customize and very useful.