WPS Office
Free All-in-One Office Suite with PDF Editor
Edit Word, Excel, and PPT for FREE.
Read, edit, and convert PDFs with the powerful PDF toolkit.
Microsoft-like interface, easy to use.
Windows • MacOS • Linux • iOS • Android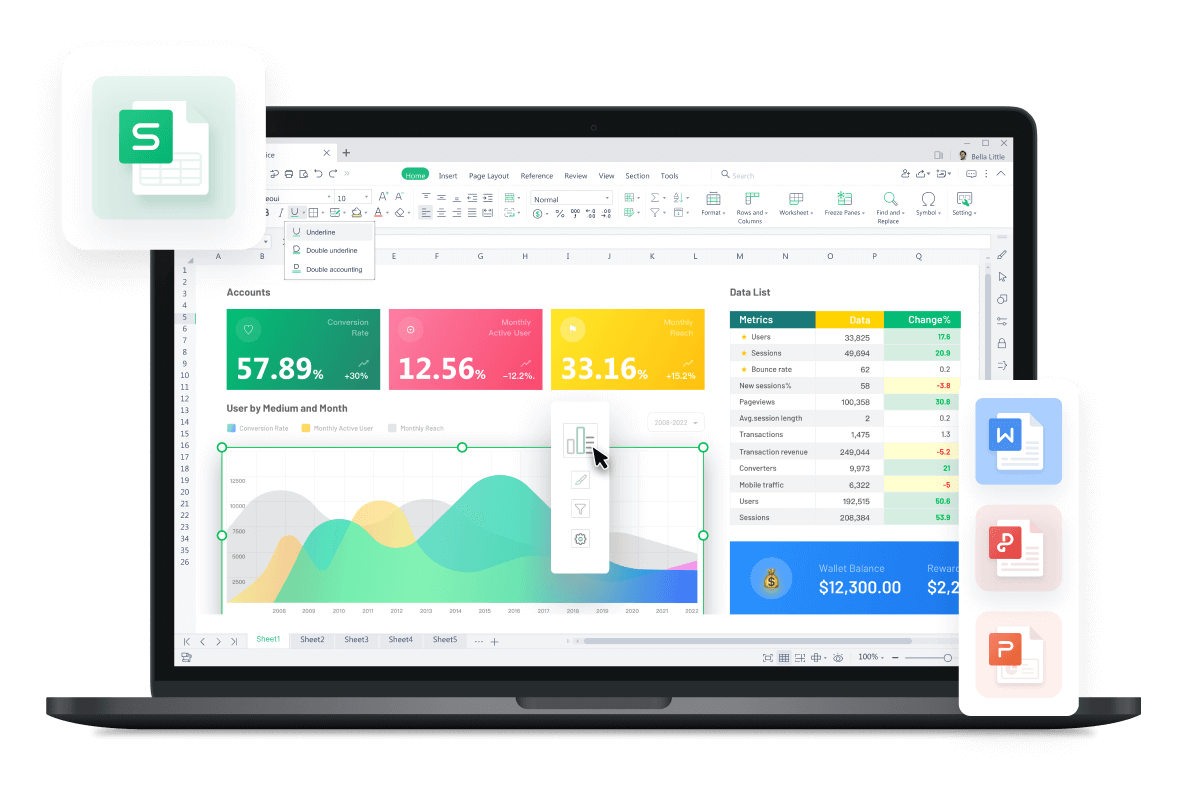 Catalog
Free Recruiting Metrics Excel Templates for download
Recruiting metrics is a very important aspect of your company's success. The best way to find the best recruiting metrics for your company is to break down the desired outcomes into smaller goals and then find the best metric that will help achieve each goal. Once you have found the best metric for each goal, create a free recruiting metrics excel template with a list of all of your recruiting metrics so that you can easily see where you are excelling or falling short in your recruiting process. WPS office has recruiting metrics excel template for free download.
PO tracking systems are a good idea if you have multiple vendors or suppliers and create a lot of purchase orders monthly. Choosing custom PO software or a database solution can be helpful if you need to track a large number of orders.
2.Simple Recruitment Venue and Position Plan
In a recruitment application form, employers may also include a series of specific questions for candidates to answer.
Expense tracking templates are similar to budget tracking templates because they are designed specifically to handle money. With a reliable and high-quality template tool, managing your hourly budget money is made easy.
4.Department Job Recruitment Application Form
Recruiting potential candidates for a new position can be a challenge, so your company needs to attract their attention. Download the recruitment poster template containing plenty of inspiration and get started.
Keeping track of your accounts receivable is easy with this invoice tracker template. This invoice tracker template tracks customers' names, due dates, amounts due, amounts paid, and amounts outstanding.
6.Simple Fresh Invoice Tracker
Running a business means keeping track of your billing. When you use an efficient system, you'll be paid on time and you'll be reminded about bills you need to follow up on.
Almost every HR department uses Excel templates to track employee vacation requests these days. In many companies, vacation tracking becomes an effective tool for managing sick leaves, holidays, and other time off requests.
The recruitment poster can include all the jobs that the company is currently hiring for, particularly if the company is new. There is enough space on a poster to provide plenty of information without the material looking cluttered.
In many ways, a task tracking template is the same as a goal tracking template. Templates help you manage your tasks and duties for every specific timeframe and allow easy tracking and tracking as fast as possible.
It is important to use creative recruiting strategies to get past the limitations of traditional hiring methods and to stand out from the competition. We have experimented with social media and gamified the hiring process.
Conclusion
A recruiting metrics excel template is a very useful thing to help you track the progress of your metrics in Excel. Creating a template will help you to easily track the progress of metrics such as new customers, new transactions, and revenue. In order to download WPS office from its website and play store, you will first need to create an account. After creating your account, you will be able to download WPS office to your computer or device. Check out WPS office for already available and new updated templates.