WPS Office
Free All-in-One Office Suite with PDF Editor
Edit Word, Excel, and PPT for FREE.
Read, edit, and convert PDFs with the powerful PDF toolkit.
Microsoft-like interface, easy to use.
Windows • MacOS • Linux • iOS • Android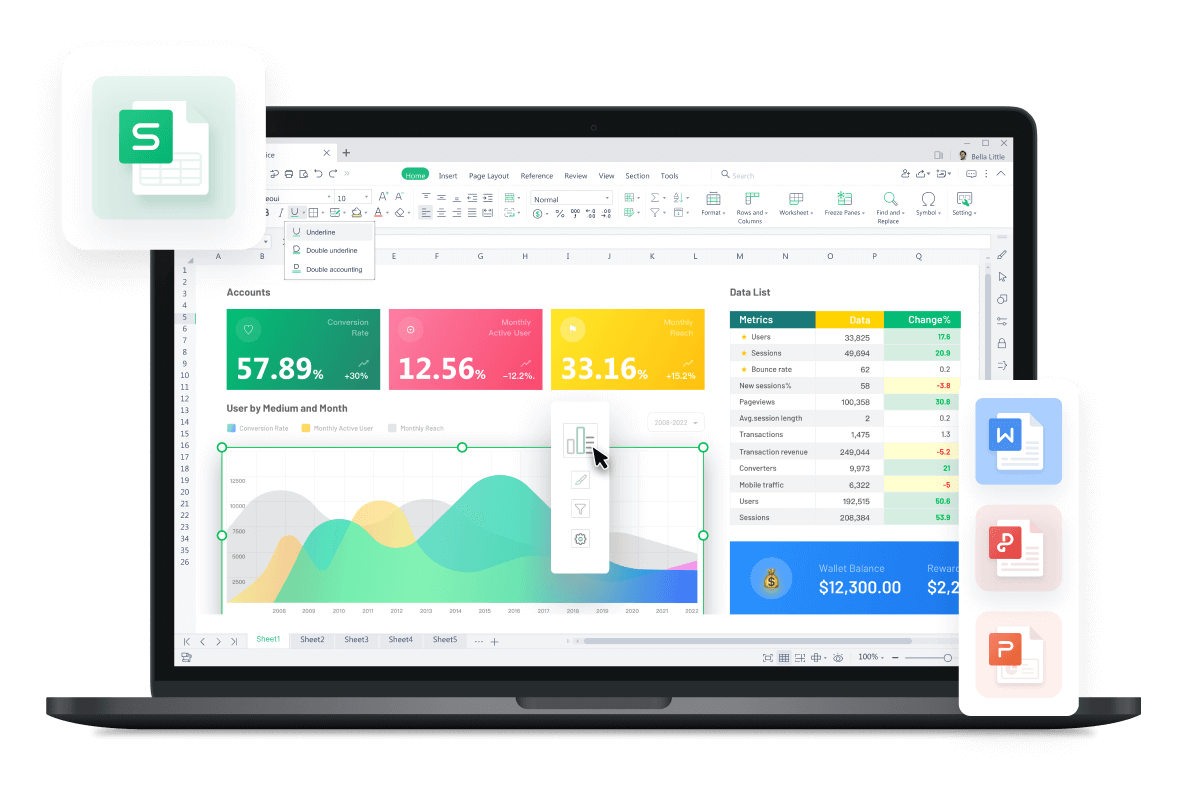 How to add a maximum value in excel graph
In today's tutorial, we will learn how toadd a maximum value in an excel graph. After learning this WPS free course, you will be advanced from a beginner in WPS Spreadsheet.
In the previous tutorial, we have learned how to highlight the maximum value in excel chart. Today's free course will teach you how to add new values to a chart and how to improve its readability.
· Example of adding a maximum value in chart
In the previous tutorial, we have learned how to insert a chart based on the transcript table and how to highlight its value. How can we add a larger value to the chart?
1. First, we should know that the data in charts follows the changes in the source data. So, we need to insert new information into the transcript table.
Right-click any cell in the table, and click Insert > Insert Row. Then, you can type new values.
2. As you can see, the new values will be synchronized to the chart. But there is something wrong: the Y-axis exceeds 100, and the highlighted color is filled in the wrong place.
3. Head to the chart and double-click the Y-axis of the column. Then, click AXIS on the right pane, where we can enter 100 at Maximum.
4. To change the highlighted color, double-click the column where John's physics mark locates, and then go to the FILL&LINE on the right pane.
Now, choose cornflower Blue at Color to abolish John's privilege and give way to Linda. Similarly, double-click Linda's column and apply a special color to it.
WPS Office Spreadsheet can cope with messy data. The inserted chart allows you to interpret data explicitly. If you don't know how to get started.
In this article we know how to add a maximum value in excel graph.
To explore more about WPS Office:
Click here to learn how to highlight the maximum value in excel chart
Click here to learn how to Insert pie chart in video tutorial
Click here to learn how to insert a chart in graphic tutorial