WPS Office
Free All-in-One Office Suite with PDF Editor
Edit Word, Excel, and PPT for FREE.
Read, edit, and convert PDFs with the powerful PDF toolkit.
Microsoft-like interface, easy to use.
Windows • MacOS • Linux • iOS • Android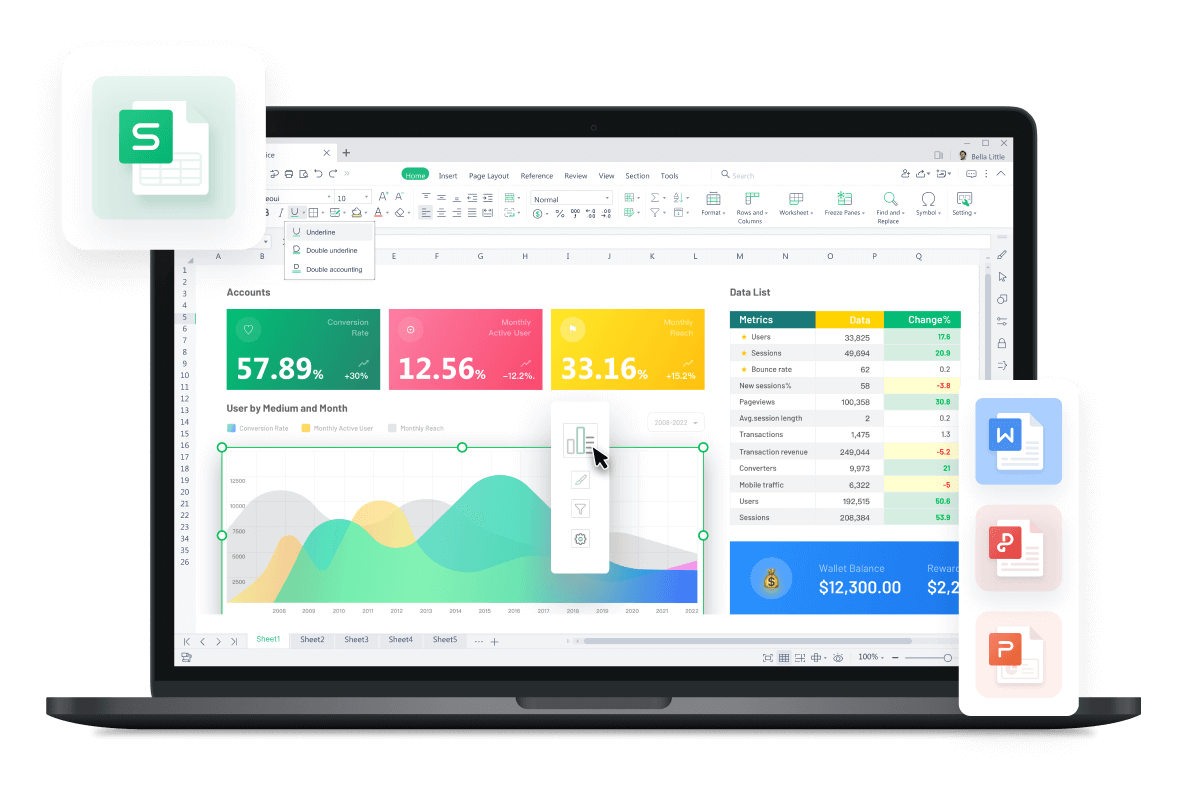 How to add strikethrough line in excel
WPS Spreadsheet could be an alternative to Microsoft Office Excel. It includes 100's of built-in formulas, pivot tables, and more. Strikethrough line can show a completed task, a marked error, or introduce WPS' tutorials with Microsoft's heading, as you can see, it can expressthe author'sopinion in an annoying funny way.

1. Open your table with WPS Spreadsheet.
2. Select the cells or texts you want to add the strikethrough line on. Head to the Home tab > Settings > Cells. You can also use the shortcut key Ctrl+1.
3. Click Font > Effect > check Strikethrough.
4. Also, you can add the strikethrough line in batches. Select the area that contains the content. Head to the Home tab > Find and Replace > Replace or use the shortcut key Ctrl+H.
5. Type the content you want to add Strikethrough line on at Find what and Replace with. Then click Options > Format on the right of Replace with > Format > Font > Effect > check Strikethrough > OK > Replace All.