WPS Office
Free All-in-One Office Suite with PDF Editor
Edit Word, Excel, and PPT for FREE.
Read, edit, and convert PDFs with the powerful PDF toolkit.
Microsoft-like interface, easy to use.
Windows • MacOS • Linux • iOS • Android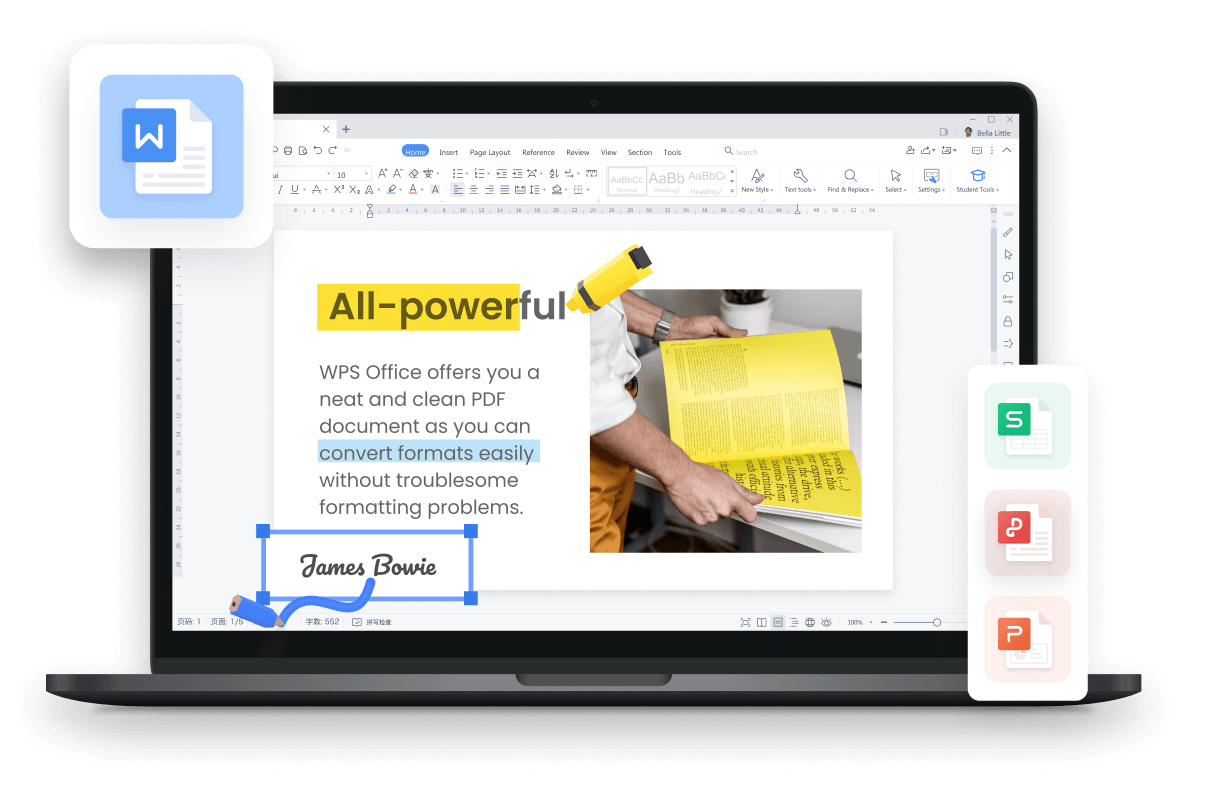 How to convert Word to images in WPS Writer
Uploaded time: March 10, 2022 Difficulty Beginner
How to convert Word to images in WPS Writer
How to convert Word to images in WPS Writer
To make it more convenient to read, save and share documents, we may need to convert a Word document to images.

Take this document as an example.
Click Tools, and select Export images in the Filetab.
Two ways of exporting images are available, File to Long Image and Export images.
· Select File to Long Image.
Common users can only export a long image with watermarks for free, while the premium member users can enjoy more diversified services.
For example,
1. You can customize the layout.
Click Layout and select the desired layout.
In addition to the original layout, WPS Office can also intelligently typeset the content to make it more suitable for a long image.
2. You can also customize the watermark.
Here you can add or adjust the watermark, and you are free to input the custom text.Besides, you can change its size, color and orientation, etc.
If you are not satisfied with the watermark, you can delete it.
When finished, click Share and choose a way to share or save.Here we choose Save Image.
· Select Export images
If you want to export the document to multiple images, youcan select Export images.
1. Select the pages to export and click Share.
Note that the premium members can export images with higher resolution and no watermarks.
2. Click Share and choose a way to share, and then you get multiple images.
More powerful functions are available in WPS Office for PC,and you are recommended to explore.