How to customize the font in WPS Writer
Uploaded time: August 29, 2021 Difficulty: Beginner
How to customize the font in WPS Writer
How to customize the font in WPS Writer
When using WPS Writer, how can we customize the font for a document?
Head to the Home tab; you can find simplified font settings, such as Font and Font Size.You can also press the shortcut Ctrl+D to pop up the dialog.
In this interface, we can change the settings for Latin text font and Asian text font, which include fonts, Font style and Size. You can also change the settings for Complex scripts and All text.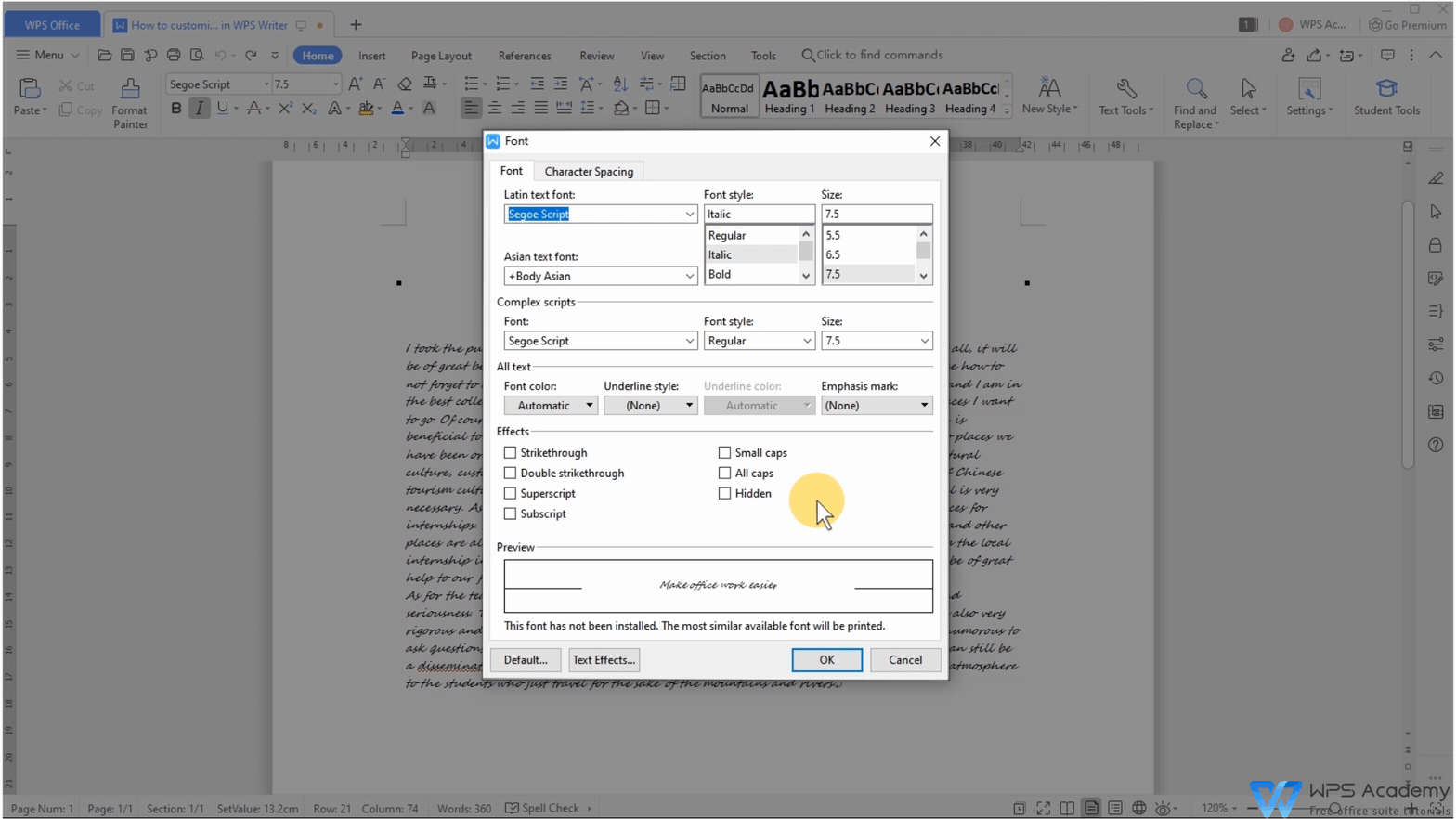 Taking this English document as an example, select all text contents, and pop up the Font dialog. Adjust Font and Size in the Latin text font, and choose Regular as the Font style. Then, we can see the final font effect in Preview.
If we want to input non-Chinese or -English characters, such as Arabic, Hebrew and Vietnamese, go to Complex scripts for Font, Font Style, Size, and other adjustments. Select a suitable font style for the corresponding language. The text contents will be presented in the right format.
If we want to highlight all the text contents, click All Text to personalize your settings for Font Color, Underline style, Underline Color and Emphasis Mark.
We can also adopt Effects for the texts, such as Strikethrough, Superscript and Subscript.
Click the Default button in the bottom-left corner to save the current font settings as the default font settings. In this way, when creating new documents, WPS Writer will automatically adopt the default font for us.
Perfect your work with WPS Writer like Microsoft word. Start to customize your font effect.