WPS Office
Free All-in-One Office Suite with PDF Editor
Edit Word, Excel, and PPT for FREE.
Read, edit, and convert PDFs with the powerful PDF toolkit.
Microsoft-like interface, easy to use.
Windows • MacOS • Linux • iOS • Android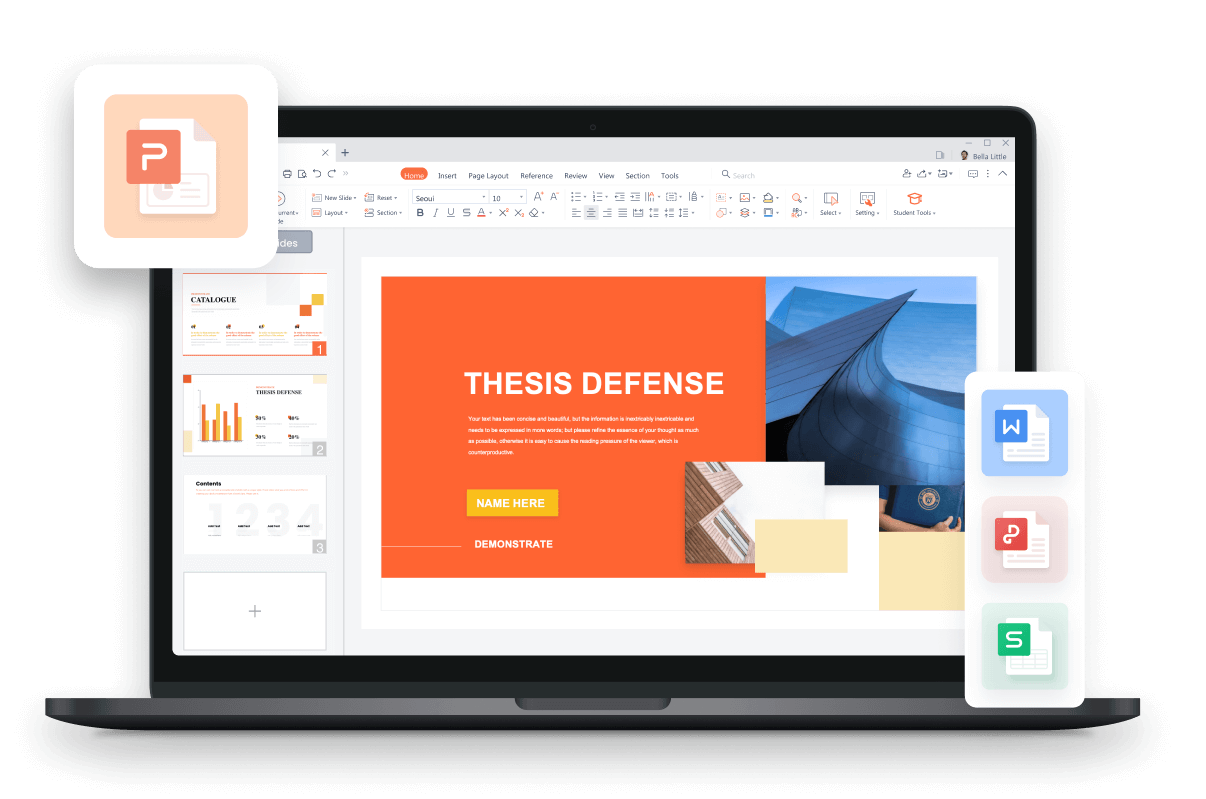 How to display the speaker's notes when connecting to the projector
1. Use WPS Office to open the PPT file.
2. Click the Slide Show tab → the Speaker Notes button.
3. In the pop-up Speaker Notes dialog, enter the notes as needed, and click the OK button.
4. Click the Set Up Show drop-down button and choose the Set Up Show option, then a dialog will pop up.
5. In the Show type area, choose Presented by a speaker (Full screen).
6. In the Multiple monitors area, check the option ofDisplay slide show on - monitor 2. Finally, click the OK button.
7. Click the From Current Slide button, then the speaker notes will be presented on the right side of the speaker' s screen.
You will be the amazing reporter with WPS Presentation, which could be an alternative to Microsoft PowerPoint.