WPS Office
Free All-in-One Office Suite with PDF Editor
Edit Word, Excel, and PPT for FREE.
Read, edit, and convert PDFs with the powerful PDF toolkit.
Microsoft-like interface, easy to use.
Windows • MacOS • Linux • iOS • Android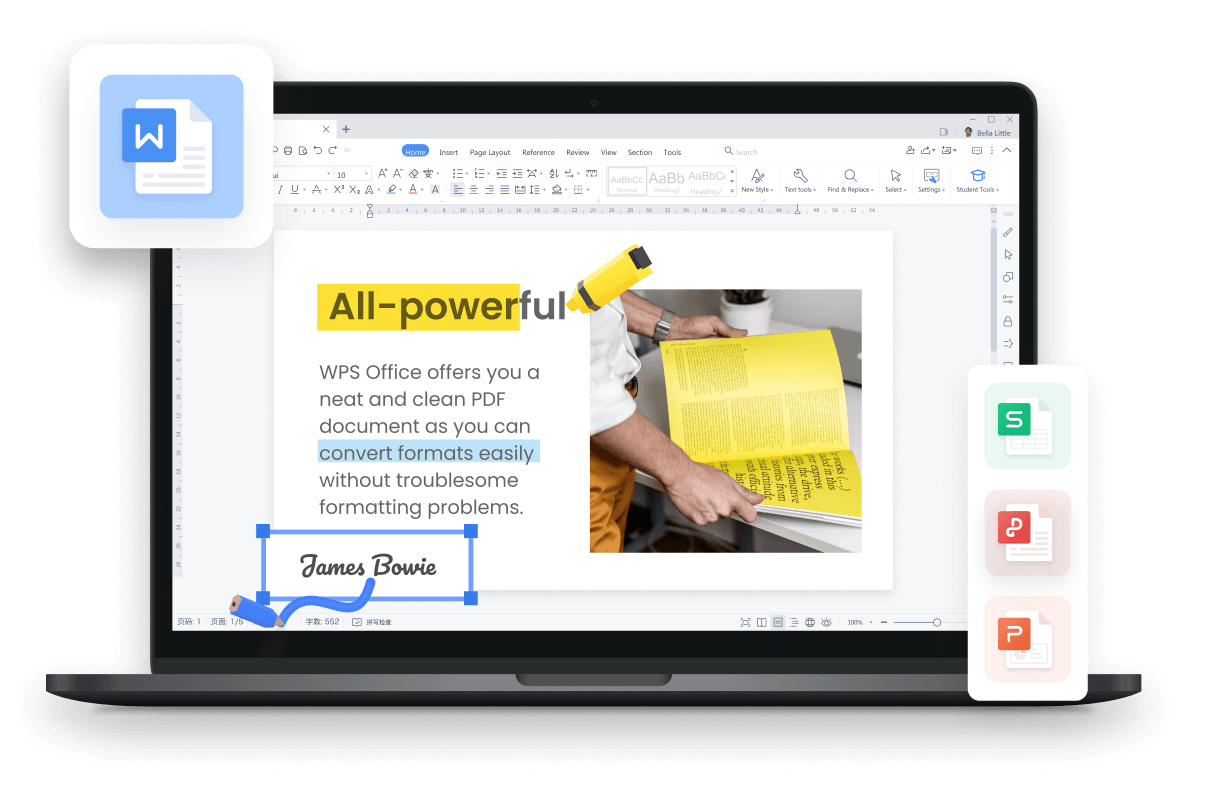 How to insert a chart and edit the chart data
Uploaded time: November 23, 2021 Difficulty Beginner
How to insert a chart and edit the chart data
How to insert a chart and edit the chart data
When we organize the data of the document, we usually insert a chart for a supplementary explanation.
Take this document as an example. The table in the document represents the annual sales volume of different regions. Now, let's look at the data comparison more intuitively by inserting a bar chart.
Go to the Insert tab and click the Chart button. In the pop-up dialog, we can choose a variety of chart types. Click Bar and Stacked Bar, then a default style stacked bar is inserted into the document.
So, how can we edit the chart data?
· Step 1: Create a table
Click the Chart Tools tab and the Edit Data button. WPS Office will automatically create a new table called Chart in WPS Writer.
· Step 2: Edit the table content
Enter the table data of the document into the newly created table. Here, we can directly copy the table data in the document.
Go back to Chart in WPS Writer, select the original data, use the shortcut Ctrl+V to paste the table content of the document.
When we go back to the document, the chart data will be updated accordingly.
After inserting the data, we want to move the chart, but we find that we cannot drag the chart. At this point, we need to change the way text wraps around the chart. Click Wrap Text in the shortcut menu bar on the right side. We can drag the chart by selecting any of the six wrap-text methods below.
If we want to view data on the bar chart, we can click Chart Elements in the shortcut menu bar on the right and check Data Labels.
In order to make the chart fancy, we can change the color of chart color blocks. Select the chart, go to the Chart Tools tab and click Change Color. Here, WPS Office provides us with a variety of color schemes. We can click one of the color schemes to change the color and beautify the chart.
To be office word advanced, you could learn how to use WPS Office Writer online in WPS Academy.