WPS Office
Free All-in-One Office Suite with PDF Editor
Edit Word, Excel, and PPT for FREE.
Read, edit, and convert PDFs with the powerful PDF toolkit.
Microsoft-like interface, easy to use.
Windows • MacOS • Linux • iOS • Android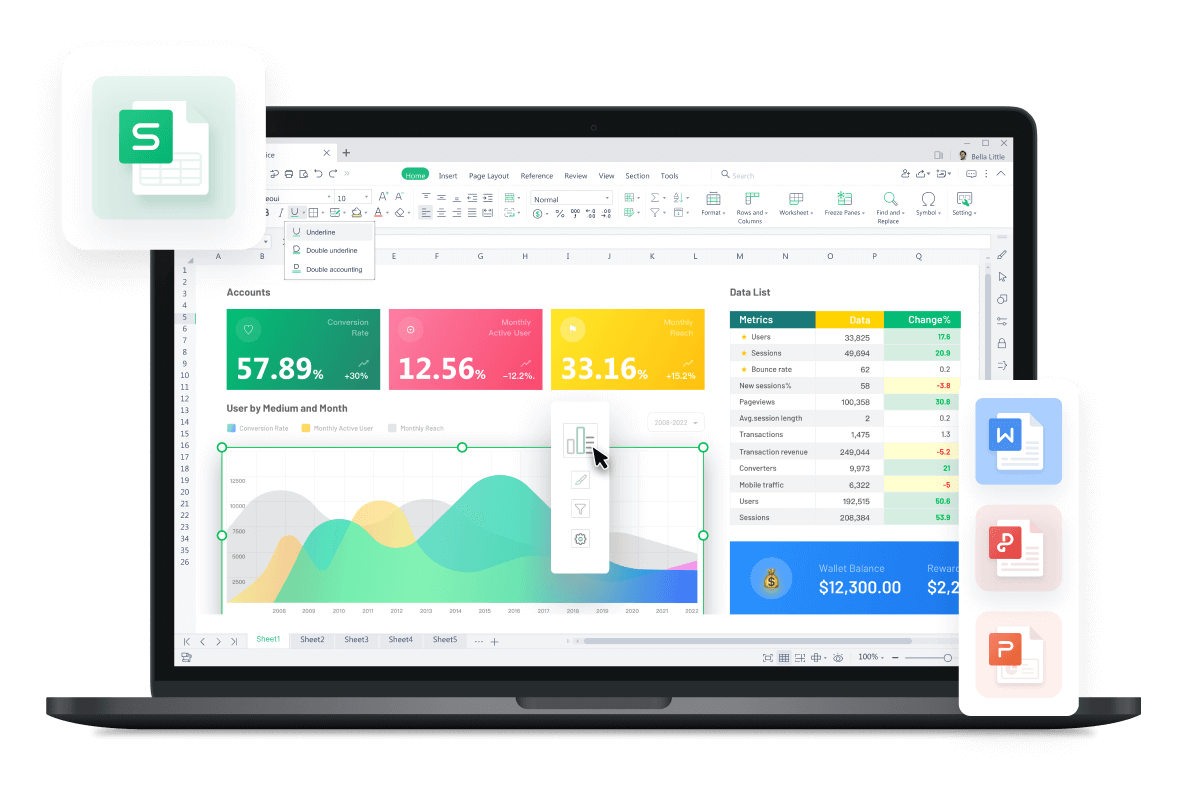 How to insert every other row in Excel
Expanding the amount of space a single Excel sheet can give you is a viable thing to do, so excel insert every other row is not as complicated a task as its name makes it out to be. If you are not skilled in its use, you can start with these simple activities that will help you become more familiar with the entire process and perfection of the same sheet.
There are various ways you can excel insert every other row, all of which are very practical and easy to understand. Here you will be able to know 3 of them, managing to apply on the sheet the alternative that seems most practical and convenient at the moment of saving time while you work.
How to insert every other row in Excel on Mac or windows consecutively online?
You can do excel insert every other row consecutively with each row, thus tripling each overall row in the spreadsheet as follows:
1. Sign in to the spreadsheet from your Google account. Select the number of the row you want to insert.
2. Right-click and select Insert Row. You can decide to do it up or down. The new fixed will be completely clean.
3. You can select 2 rows at a time and duplicate them in the same way, which would be more convenient to save time. Now that you don't have one row but 3, every 2 rows, you can do the same to increase the quantities.
How to excel insert every other row in an interleaved manner on Mac?
If you have the Microsoft Office package installed on your computer, go to Excel and excel insert every other row applying these steps.
1. Access a new worksheet and hover your mouse over any rows.
2. Right click on the row number and select Insert one row above and then another.
3. The old row is the middle of both new rows so you will have had interleaved applications. Repeat the process every 2 rows and extend the available ones up and down, making them triple.
How to excel insert every other row using keyboard commands?
Excel insert every other row with the commands will save you from using a lot of clicks and from going cell by cell to duplicate them. To do this, you must follow the following steps:
1. Choose the cells you want to duplicate.
2. Press the combination of ALT + I, and then holding the ALT button, press R.
With a larger list after excel insert every other row, you will have extended the entire list to work in the most comfortable way possible. Even if you still need more space, you can reapply the strategy and have more rows with the same number of cells, adding the possibility of multiplying the columns.
Download and use WPS Office software to create and process PowerPoint, Excel, and Word documents.