WPS Office
Free All-in-One Office Suite with PDF Editor
Edit Word, Excel, and PPT for FREE.
Read, edit, and convert PDFs with the powerful PDF toolkit.
Microsoft-like interface, easy to use.
Windows • MacOS • Linux • iOS • Android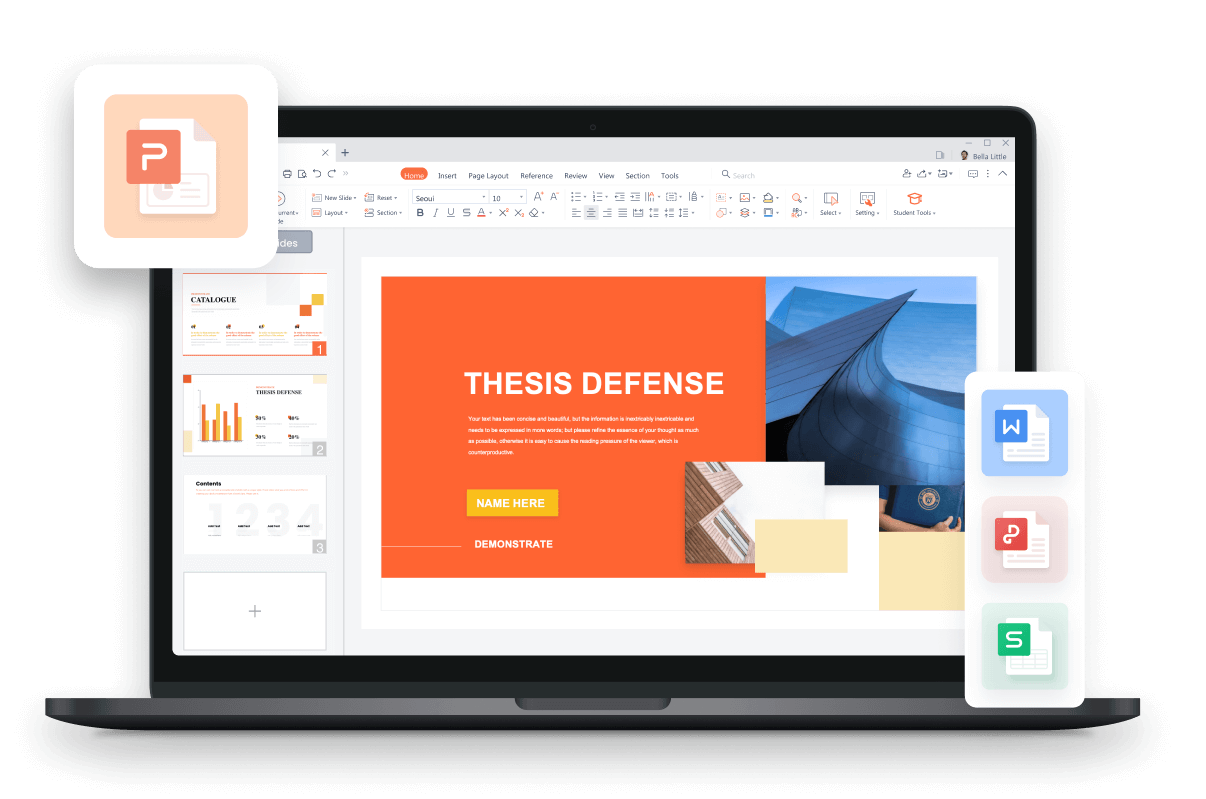 How to open Slide Sorter View in PowerPoint
How to use slide sorter view in WPS PowerPoint? Sometimes, you may want to view and organize the PPT slides. Slide Sorter View is a great option to solve this problem. Let's follow along.
How to open Slide Sorter View in WPS Presentation?
1. Open the PPT file that you want to change the slide sorter view.
2. Click the View tab and click the Slide Sorter button. Then, we can open Slide Sorter View.
How to Rearrange Slide Sorter View in WPS Presentation?
1. We can also click the left mouse button to drag the slide to the appropriate position, making it easier to rearrange slides.
2. Then, the slides will be placed in the new location, and all slides in the presentation will be renumbered accordingly.
What is Slide Sorter View is WPS Presentation?
Slide Sorter View is a great function to view and rearrange the order of slides, which can help us quickly scan the contents of the slides, especially when your presentation file has a lot of slides. Same as Microsoft Office PowerPoint.
What is WPS Presentation?
WPS Presentation is to turn a static file into a dynamic file to view, making complex issues into concrete images that are easy to understand. A great PowerPoint can perfectly help you to communicate ideas, suggestions and plans and make them more vivid and impressive.
More advanced features of WPS Office Presentation:
Want to know more about View modes? In WPS Academy, search Slide Sorter View for more information on how to adjust views in a POWERPOINT presentation. For example:
Four View Modes in WPS Presentation | WPS Academy Free Office Courses.
WPS Office provides simple and professional tips to walk you through user-friendly presentation tools featured with clean and nice templates. Presentation is connected with other WPS Office functions.