WPS Office
Free All-in-One Office Suite with PDF Editor
Edit Word, Excel, and PPT for FREE.
Read, edit, and convert PDFs with the powerful PDF toolkit.
Microsoft-like interface, easy to use.
Windows • MacOS • Linux • iOS • Android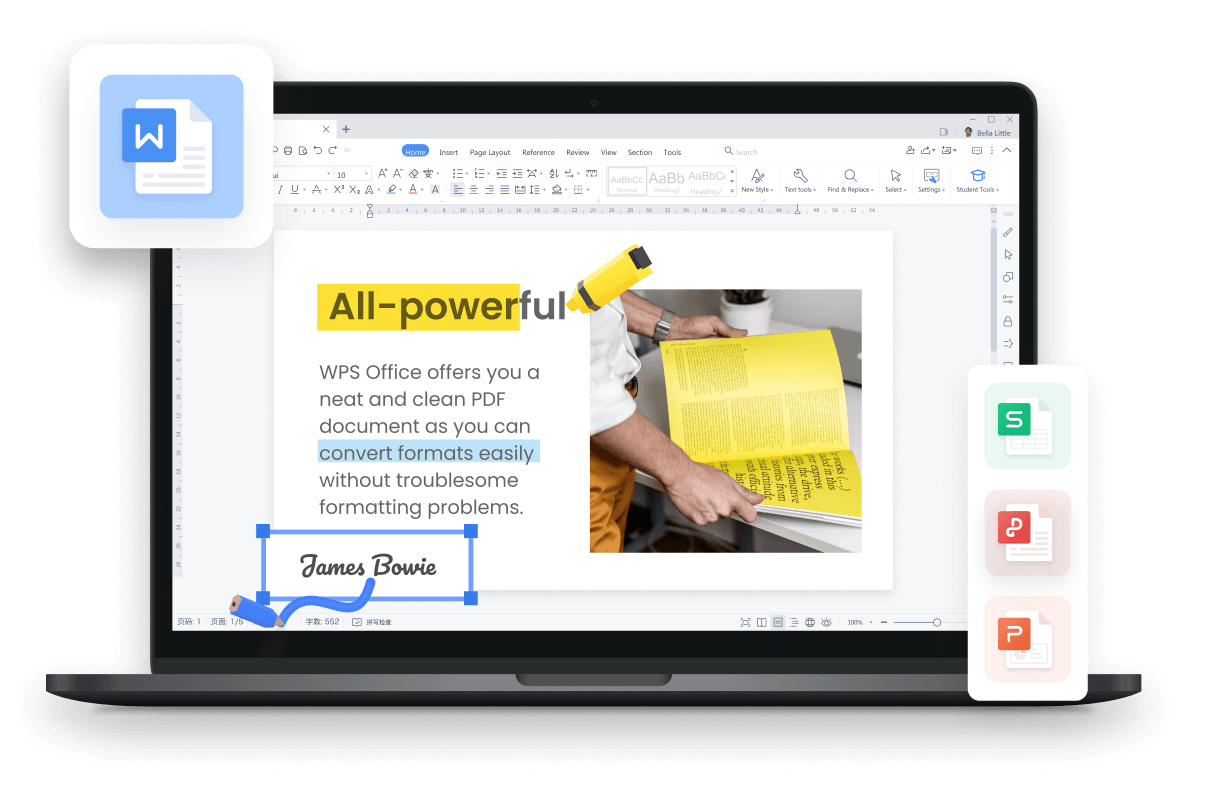 Unique features in Eye Protection Mode
Uploaded time: December 27, 2021 Difficulty Beginner
Unique features in Eye Protection Mode
Unique features in Eye Protection Mode
WPS Office Suite is a high-performance and reliable office suite designed to protect data and information for both PC and mobile office software users.
Long-time staring at the screen when using office software can cause eye irritation. At this point, we can relieve tired eyes by adjusting the theme or colour of the document.
Eye Protection Mode is not available in Microsoft Office yet. But we can adjust the theme colour to relieve eye strain.
Click File, then get into the Options interface, click General and head to Personalize your copy of Microsoft Office, we can choose Black at Office Theme.
By doing so, the document is set to dark mode.
WPS cares for users' eye health and caters to their needs with for the Eye Protection Mode, allowing users to change the colour of the edit page with one click.
Head to the View tab, click Eye Protection Mode. Here we have three modes to choose from.
· 1. Eye Protection Mode.
In this mode, the edit page will turn into mild green, which is less irritating to the eyes and easier to make people feel pleasant.
· 2. Dark Mode
This mode is more suitable for working at night. The grey edit page ensures the readability of information in a dark environment and reduces the stimulation of screen light. You can also easily learn how to turn off dark mode on word.
· 3. Light Mode
This is the default mode of the document, and the edit page is displayed in white.
In addition, shortcut buttons are set in the lower status bar.
According to daily usage habits, you can easily switch between the three modes at will.
Did you get it?