WPS Office
Free All-in-One Office Suite with PDF Editor
Edit Word, Excel, and PPT for FREE.
Read, edit, and convert PDFs with the powerful PDF toolkit.
Microsoft-like interface, easy to use.
Windows • MacOS • Linux • iOS • Android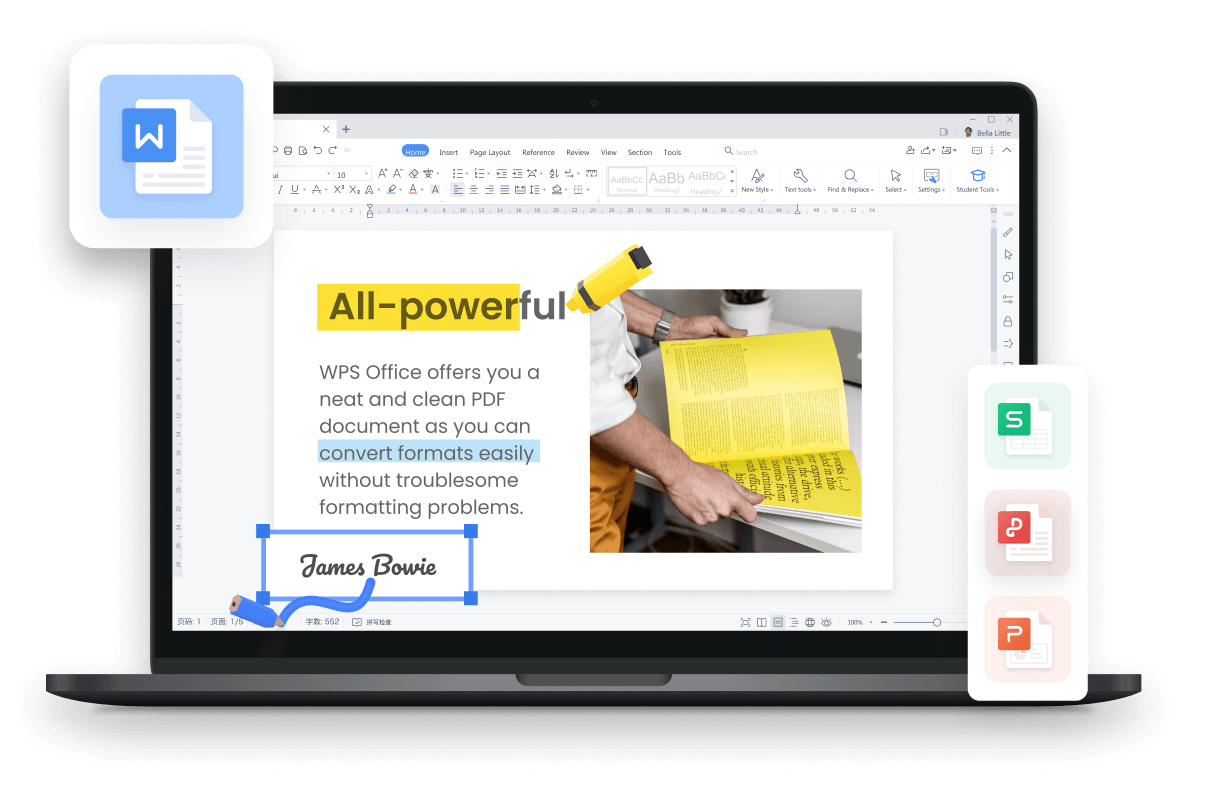 10 Unique LLC Meeting Minutes Templates in Word Document
Are you in charge of taking meeting minutes for your organization? If so, it's important to have a template to make the process as easy and efficient as possible. Word document LLC meeting minute template is a very hot topic these days. A word document LLC meeting minutes template can help you do just that. In this post, we'll provide an example of a meeting minutes template, as well as explain some of the key components that should be included.
If you are like other business owners, you have a pile of paperwork - from meeting minutes to contracts to invoices. It can belittle hard to keep all of this organized, and in one place That's where the word document LLC meeting minutes template comes in – it's easy to use and ensures that all the essential details are accounted for. Plus, it's professional-looking, so you can rest assured that your meeting will appear official. Here is the list of word document LLC meeting templates.
The Conference Minutes template is a popular format for documenting word document LLC meeting minutes. It is a template that allows for easy organization and transcription of the meeting proceedings. The template includes items such as the date, title, conference information, and agenda items.
A meeting minutes template is a document used to keep track of the minutes from a meeting. The template is typically a Word document that can be customized to reflect the specific needs of the organization, Minutes of the meeting can help to keep track of important discussions and decisions at meetings and make the process of documenting such events easier. It is simple and easy to download from the WPS office.
The document record is a template that can be used to create word documents for LLC meetings. This template ensures that all important meeting information is captured in one location, making it easier for members to reference and track the progress of the LLC.
The Simple Green Meeting Agenda is a famous word document LLC meeting minutes template. This known document contains all of the information that is necessary for documenting a meeting, such as the description of the agenda, type of meeting, subject, and name of the presenter and participants. It is designed to help reduce the time needed to organize and conduct meetings while ensuring that all participants have a very clear understanding of the discussion at hand.
. This type of template can be used to ensure that all the important points from a meeting are captured and can be easily referenced in the future. The template can also help to keep track of who was responsible for the next project as well as any specific action items that were assigned. Using a word document LLC meeting minutes template can help to make sure that executive meetings are run smoothly and efficiently and that all the important information is captured.
Business project tracking is software used to manage and track business projects. The software has a word document format that makes it easy to keep track of all the information related to the project. One of the latest features of the template is that it allows for online meeting minutes to be created, which makes it easier for team members to remember what was discussed during the meeting.
In order to produce the best possible meeting notes, Simple Abstract Meeting Notes is the most effective word document LLC meeting minutes template. This template ensures that all meeting details are easily accessible and organized while also providing a simple layout that is easy to follow.
A Staff Training Record is used by businesses to track and manage their documents. It is commonly used in the legal and accounting industries but can be used in any business. It is a word document that includes meeting minutes from past meetings. The document record is best because it is simple to use and easy to keep track of all the changes and updates to the meeting minutes.
Taking the time to document your business meetings can be a great way for you and other members of the management team, as well as future investors or board members. This free minute template will help keep track of minutes from each meeting so that everyone has clear insight into what was discussed at previous gatherings without having any missing information.
The Stationary Record Table format is the most common and traditional way to format and structure your LLC meeting minutes. As you can alspsee, this is a very simplistic and easy-to-read format. If you want to change the format, it is easy to do so. It has a column of department, quantity, price, and signature.
Final Thought
In conclusion, the word document LLC meeting minutes template is a great way to keep track of your important business meetings. This template makes it easy to record all the important details of your meeting, including participants, agenda, and results. Use this template to help improve your organization's efficiency and communication. Whether you are a small business or a large corporation, it is important to keep track of your meetings and minutes. A word document LLC meeting minutes template can help make this process easier for you.
Minutes are an important part of this process, as they provide a written record of what was discussed and decided at a meeting. While taking minutes can be time-consuming, there are a number of software programs that can make the task easier. WPS Office offers many LLC meeting minutes templates that can be downloaded and customized to fit the needs of any business. The template includes spaces for recording the date, time, and location of the meeting, as well as the names of those in attendance.