WPS Office
Free All-in-One Office Suite with PDF Editor
Edit Word, Excel, and PPT for FREE.
Read, edit, and convert PDFs with the powerful PDF toolkit.
Microsoft-like interface, easy to use.
Windows • MacOS • Linux • iOS • Android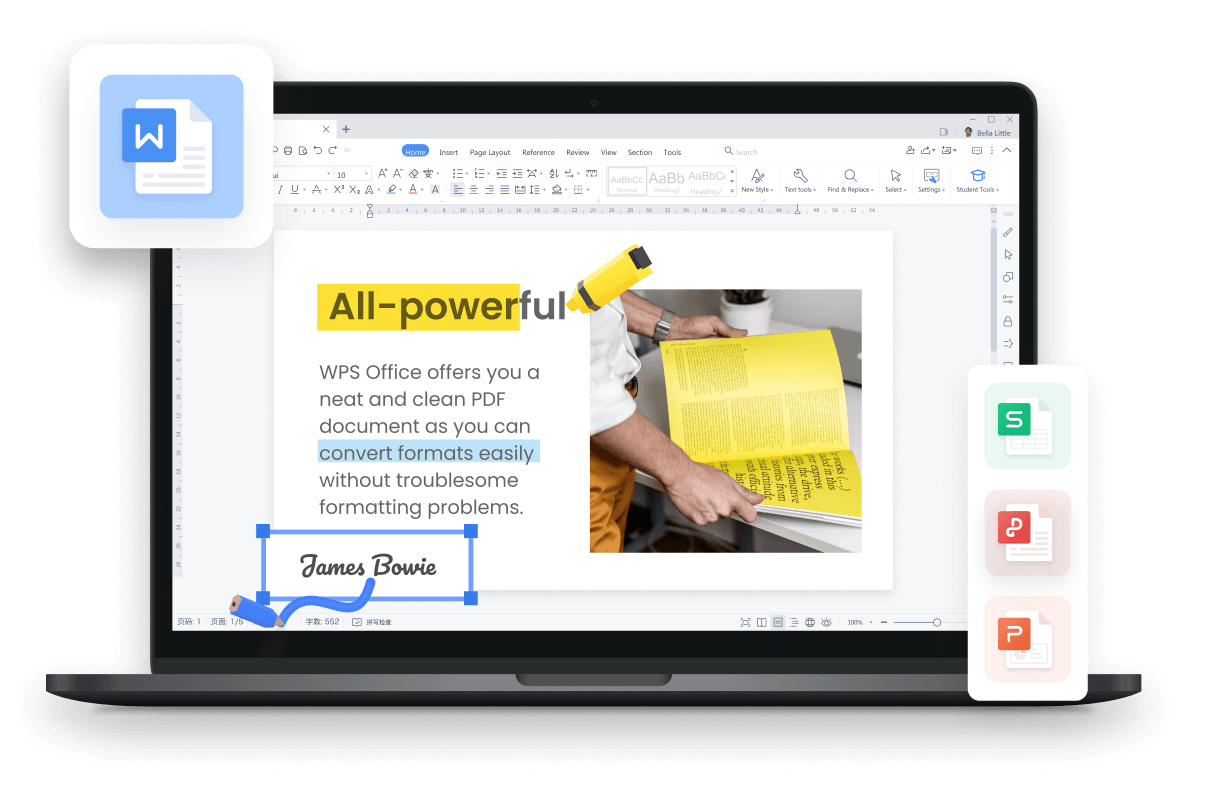 Basic settings on footer and header
Uploaded time: August 26, 2021 Difficulty Beginner
Basic settings on footer and header
Basic settings on footer and header
When we are editing documents, we sometimes need to add additional information such as company name, logo, date, etc. in the header and footer. The additional information ensures the integrity of the document. This video of Basic settings on footer and header could be also used in Microsoft Office Word and Openoffice.
Steps:
Take this document as an example.
1. Click the Insert tab, and then the Header and Footer button in turn.
2. Click the header text box, and enter "Kingsoft Office".
3. Select all the content, then you can see the floating toolbar.
4. Click the Alignment drop-down button, and select Center. The font, and size can also be set in the floating toolbar.

When you need to insert the company logo into the header, find the feature panel dashboard of the Header and Footertab. Then you can click Picturethere. Select the company logo image which you want to open in the local file, and zoom it to the appropriate size.
If you need to insert a page number in the footer, click the footer text box, and the Insert page numberdrop-down button will be displayed above the text box.
After clicking the pop-up dialog box, select a proper Format, Position, Apply toaccording to your requirements. Then click OK.After the footer is set, every page of the document that we are going to add later will automatically add the footer style of the preset page. This can save us a lot of time in the process of editing documents.

To learn more about Header and Footer, you're welcome to search for more further videos in our WPS Academy.