WPS Office
Free All-in-One Office Suite with PDF Editor
Edit Word, Excel, and PPT for FREE.
Read, edit, and convert PDFs with the powerful PDF toolkit.
Microsoft-like interface, easy to use.
Windows • MacOS • Linux • iOS • Android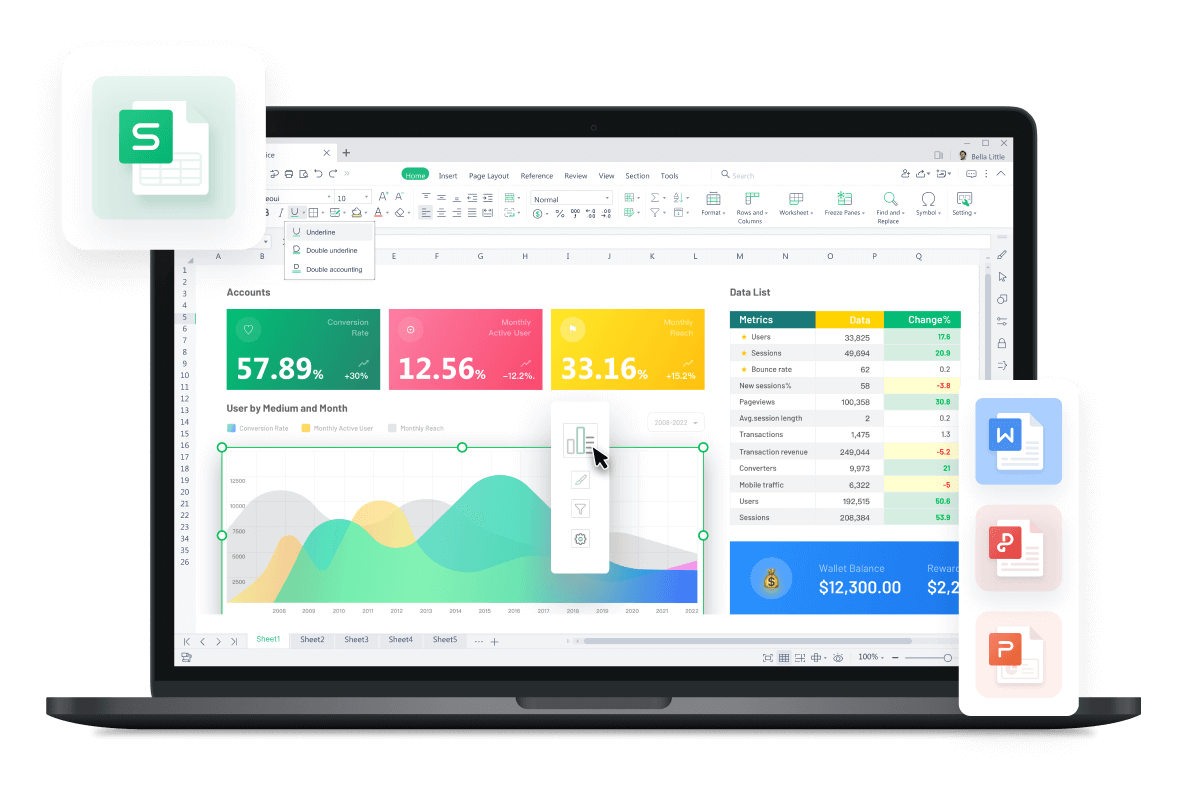 Excel Add Axis Label on Mac
Excel provides the best way to create graphs so that your data is visual and straightforward. If you need to learn excel add axis label, your data may be better understood when you present your project. For this reason, you must discover some adequate steps to carry out this type of function effectively.

It is good that you know how to use excel add axis label to create your charts as they should be. Next, you will have the advantage of knowing several specific methods that will give the indicated explanation about excel add axis label.
How to add an axis label to your chart in Excel 2010?
If you're using Excel 2010, you have the alternative in excel add axis label supported by a few helpful, easy-to-understand steps. Therefore, you will have the option to learn how to understand excel add axis label mac.
1. First, select the graph you want to add to the axis label so you can carry out this process correctly.
2. You need to navigate to where the Chart Tools Layout tab is and click where Axis Titles is.
3. You can excel add a horizontal axis label by clicking through Main Horizontal Axis Title under the Axis Title dropdown menu. Then click on the title below the axis and a text box across the bottom of the chart.
4. If you want to excel add axis label, click on the title of the central vertical axis where the dropdown menu is. Then select a title format type you want, then enter the label text you want.
How to add axis label to chart 2013?
If you have Excel 2013, you must search for excel add axis label to perform the function you need. Because of this, you can also learn excel add axis label 2016 to become an expert using this program.
1. Click to select the graph where you are interested in the axis label.
2. Click where the chart elements button is located in the entire top right corner of the chart. You must check the Axis Titles option where the expanded menu is.
3. The vertical and horizontal axis text boxes have been added to the chart, then click on all the axis text boxes and enter their labels separately.
How to add label on axis by using the toolbar in Excel?
You must get the right way to add axis label with the help of the toolbar. This is a method that you can learn without any complications. This will make you use this function however you want.
1. Choose the chart you want to add the axis label to.
2. Then go to the chart tab easily and quickly.
3. Click on all the axis titles, navigate the significant horizontal axis title, and go where it says title below the axis.
If, after having studied each excel add axis label 2019 methods, it is essential that you feel satisfied in knowing what this function offers. So don't hesitate to discover what excel add axis label online offers.
If you are interested in knowing various methods of adding axis labels, it is time for you to enter the WPS Academy website. For this reason, you must know this platform to download WPS Office free.