WPS Office
Free All-in-One Office Suite with PDF Editor
Edit Word, Excel, and PPT for FREE.
Read, edit, and convert PDFs with the powerful PDF toolkit.
Microsoft-like interface, easy to use.
Windows • MacOS • Linux • iOS • Android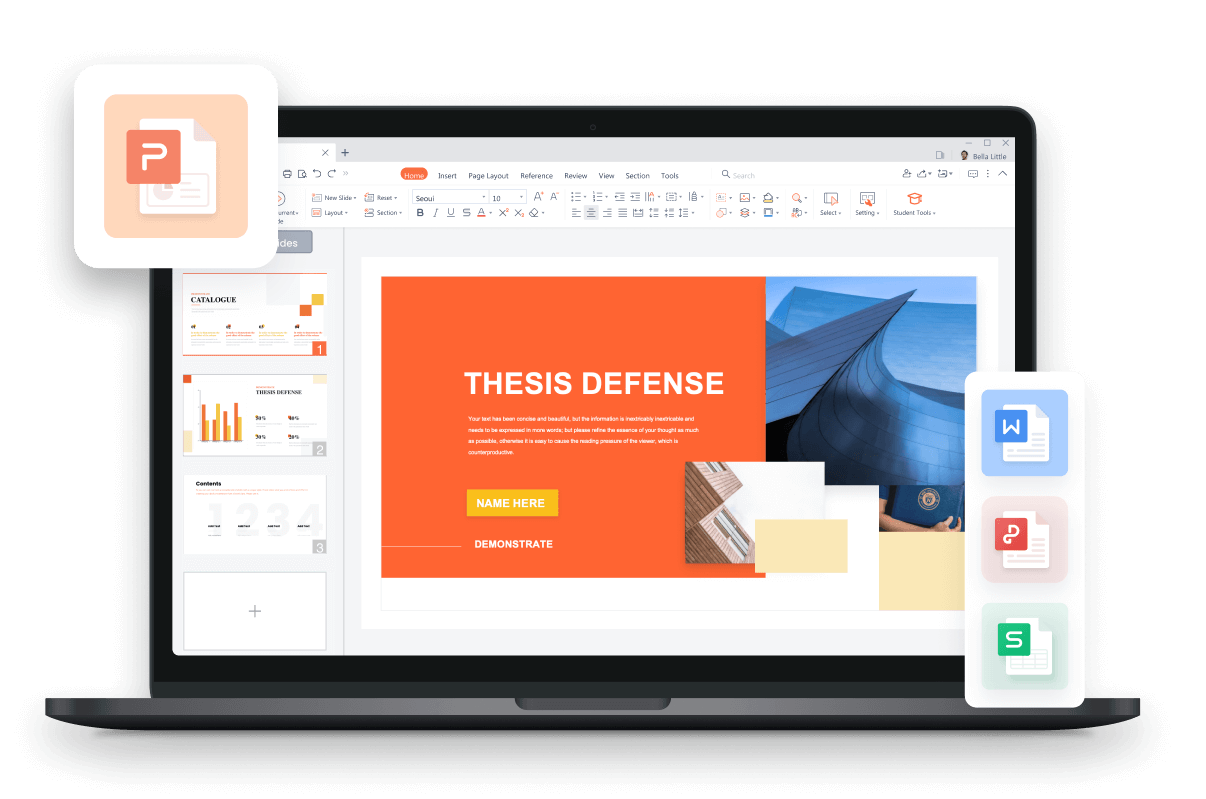 How to add a motion path animation effect
Today's free course will tell you how to add a motion path animation effect in WPS Presentation with easy steps. And this trick could be compatible with Microsoft Office PPT.
· What is motion path in WPS Presentation?
As the name suggests, motion path is a trace that can be applied to pictures, shapes and text. This can be set in the Animation tab, where you can find numerous effects to make the objects in your slides more vivid.
· Add a motion path to objects in WPS Presentation
Select the plane that we want to add a motion path effect to. Then click the drop-down button in the Animation bar. Let's try some built-in effects first.
Head to the Motion Paths, click Four Point Star, and then you get an alive, though irregular plane. (As the flight track defies the laws of physics)
A four point star path will appear, you can adjust the path by dragging the nine small dots around it. You can click Play to preview the effect in the Custom Animation pane.
· Change the motion sequence in WPS Presentation
When you have multiple objects to add animation to, the sequence is available to set in advance.
The small number in the upper right corner of each plane tells their sequences.
Click the small arrow at Re-order in the bottom of Custom Animation.You can also drag the bar above directly.
Here, you can let them display effects one after another.
Or move them all together.
· Editing motion path in WPS Presentation
Creating custom path is also available. Click Custom Animation, and then head to Draw Custom Path, where you can add the path at your will. After drawing, press the Enterkey to finish the process.
In today's free WPS Office tutorial, we have learnedhow to create a motion paths, change the sequences and edit custom paths in powerpoint.
In WPS free PowerPoint tutorial, learn how to use themes and background styles of presentations, and do more to create standout presentations. All WPS Presentation tutorials are free for students, teachers, business users and more, and WPS Office can be downloaded free on Windows, PC, Mac, Linux, Android, and iOS devices.
· To explore more about WPS Office: