WPS Office
Free All-in-One Office Suite with PDF Editor
Edit Word, Excel, and PPT for FREE.
Read, edit, and convert PDFs with the powerful PDF toolkit.
Microsoft-like interface, easy to use.
Windows • MacOS • Linux • iOS • Android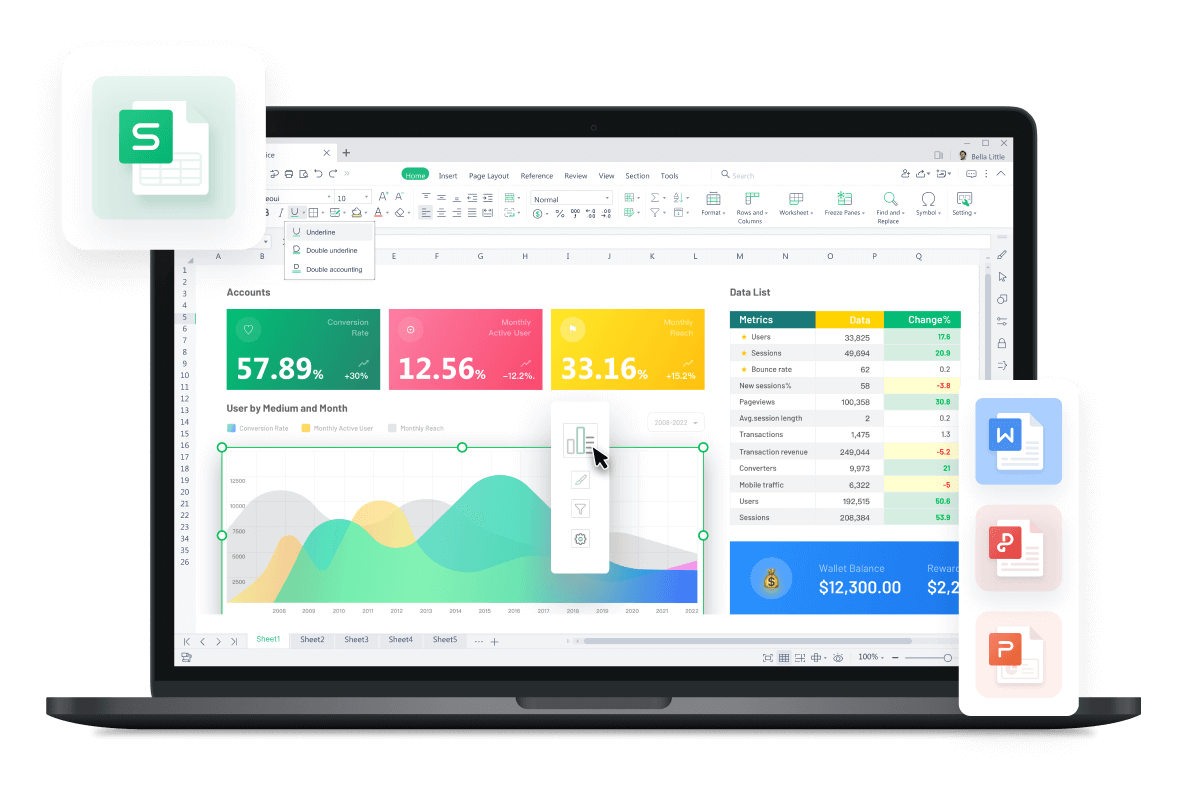 How to change cell colors in Excel
In this tutorial, we will show you how to change cell colors in Excel using the Format Cells dialog box. This is a quick and easy way to make your spreadsheet look more professional.
In this article, we will show you how to change cell colors in Excel. This can be useful if you want to make a table or chart more colorful or if you just need to change the color of a single cell.
Cell colors can be changed in Excel by following these simple steps:
1. Open Excel and select the range of cells you want to change colors in.
2. Click on the Home tab and then click on the Cells button.
3. In the Cells dialog box, click on the Format icon (the three dots) and then select the Cell Colors option from the list.
4. Select a color from the Color palette and then click OK.
Change the background color of a cell
To change the background color of the cell, select the cell you want to change its color.
Using Format Cells to Change Excel Background Colour
1. Right-click and select Format Cells in the popup menu
2. When the format cells window appears, select the Fill tab.
3. Next select the color you want to use as the background color, or you can select No color to restore the cell to its default brightness.
In this example, we have chosen orange as the background color.
4. Now when you return to your spreadsheet, the cells you selected should have a background color, as follows:
In conclusion, we'll show you how to change cell colors in Excel with a few simple steps. By following these easy instructions, you can make your workbook look more professional and organized. So go ahead and give it a try - your colleagues will be impressed!
In conclusion, if you want to change the color of a cell in Excel, there are a few different ways to do it. You can use the Formula bar, the Format Painter, or the Charts and Graphs tab. If you need to change the color of multiple cells at once, you can use the VLOOKUP function.
Has this process helped you learn about how to change column width in excel? If you want to find out more about excel functions and features, you can view and subscribe to WPS Academy to learn.
You should also download and use WPS Office to edit Excel, PowerPoint, PDF, and Word documents for free. Download now and enjoy these free services! With WPS Office, you can create a simple and enjoyable working environment.