WPS Office
Free All-in-One Office Suite with PDF Editor
Edit Word, Excel, and PPT for FREE.
Read, edit, and convert PDFs with the powerful PDF toolkit.
Microsoft-like interface, easy to use.
Windows • MacOS • Linux • iOS • Android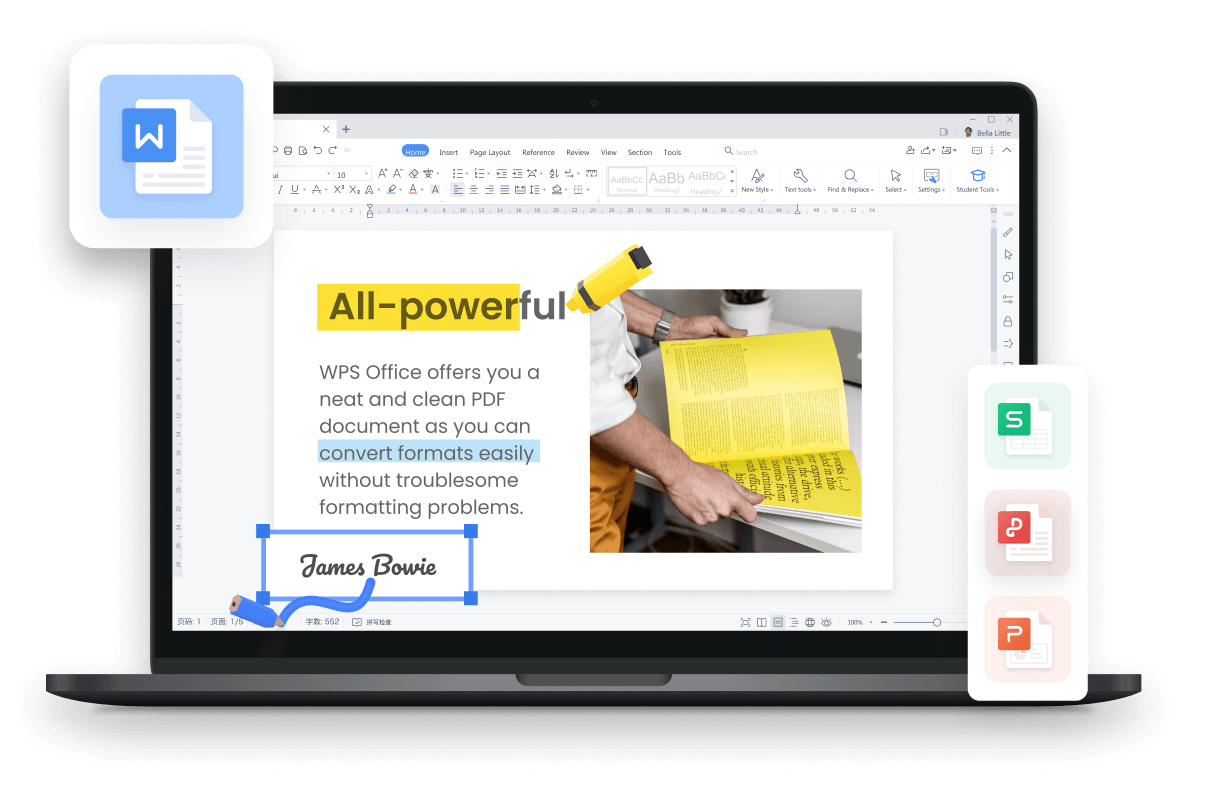 How to clear the text format of the text
Uploaded time: August 26, 2021 Difficulty Beginner
How to clear the text format of the text
How to clear the text format of the text
In our life and study, we often need to copy the text content of different pages to WPS Document in order to save records. Sometimes copying and pasting text into WPS Document can lead to a messy layout of the content, and also the font size may not be uniform. In this case, we can use theClear Formatting function. It can clear all the formats of the selected text and only keep the unformatted text.
Take this document as an example, the text has a messy layout, and also the font size is not uniform.
What we only need to do is select the content of the document and click theClear Formatting button on the upper tab Home. In this way, the format of the selected text can be cleared and only the unformatted text is retained.
If we want to modify the default text format, we can click Menu-Format-and Font in turn or use the shortcut key Ctrl+d to enter the text dialog box (Font Dialog Box)in order to set the default font.After setting the font, click Default and then (OK) to confirm the default settings. In this way, every time users clear formats, they can clear the format of the text, and keep the default unformatted text.
After unifying the text format, we can modify and beautify the text content according to the actual situation.
What a practical skill! Do you get it? To be office word advancers, you could learn how to use WPS Office Writer online in WPS Academy.