WPS Office
Free All-in-One Office Suite with PDF Editor
Edit Word, Excel, and PPT for FREE.
Read, edit, and convert PDFs with the powerful PDF toolkit.
Microsoft-like interface, easy to use.
Windows • MacOS • Linux • iOS • Android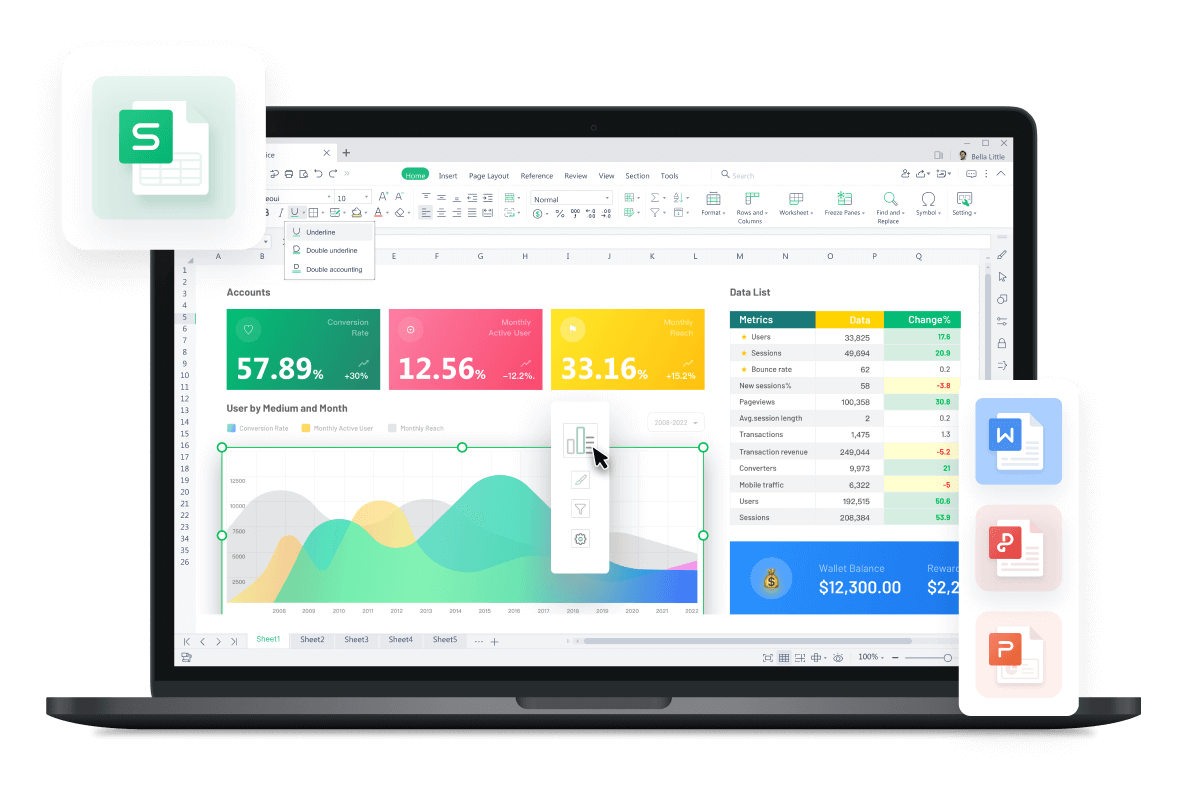 How to insert picture in Excel
One of the general doubts that are not used to having in its handling is knowing excel how to insert picture since it is usually information that is not considered relevant to its use. The truth is that you can add this type of content to Excel, even before its general use, based on functions associated with numbers or databases.
However, in all the ways that it is possible to know excel how to insert picture, it does not appear as an easy task compared to other handlings. Here you will be able to know the most practical ways to achieve it and how to carry it out, so you can have new general knowledge about this program.
How to insert picture from an online website in Excel?
Most of the higher quality images are found online, and if you want to know excel how to insert picture, you need to follow these steps:
1. On the Excel toolbar, select Insert and then Images.
2. In the pop-up window, you need to type what you are looking for and press Enter. Given the search results, you must click on the image you want and select Insert. You can do it with multiple images at once.
3. You can search for an image on OneDrive, Flickr, or Facebook by clicking Images from the Insert tool. Go to Browse for OneDrive, or you can access the Flickr or Facebook icon at the top of the window.
How to insert picture in Excel on Mac?
You can excel how to insert picture on a Mac or Microsoft computer, so you will not have major problems with the operating system in it:
1. Download the image and save it to your computer.
2. Enter the spreadsheet and click where you want to place the image
3. Click Insert and select Illustration Group to select Images.
4. Find the image you are interested in in the pop-up window, choose it, and click Insert. You will notice that the image is near the cell you selected, in the upper right corner, so you have to move it as you see fit.
How to insert picture and resize it on Mac?
The simplest edits you can make within excel are based on resizing images; processes are carried out as follows:
1. When resizing, you need to select the photo and drag it from its corners to the dimensions you want. Drag the corners to keep the image looking good.
2. Another alternative is to write the height and width in inches of what you want. You can do it in the Image Tools Format section, where you will find the Size option. Write the measures you want to keep looking good and apply them to notice the changes.
Thus, quickly and easily, you will be able to become an expert in excel how to insert picture. It is not always necessary to use other editing platforms to achieve it. Although it seems almost impossible, the program's tools are very functional, and you will be able to create custom formats for the databases or accounts to be made within Excel.
Download and use WPS Office software to create and process PowerPoint, Excel, and Word documents.