WPS Office
Free All-in-One Office Suite with PDF Editor
Edit Word, Excel, and PPT for FREE.
Read, edit, and convert PDFs with the powerful PDF toolkit.
Microsoft-like interface, easy to use.
Windows • MacOS • Linux • iOS • Android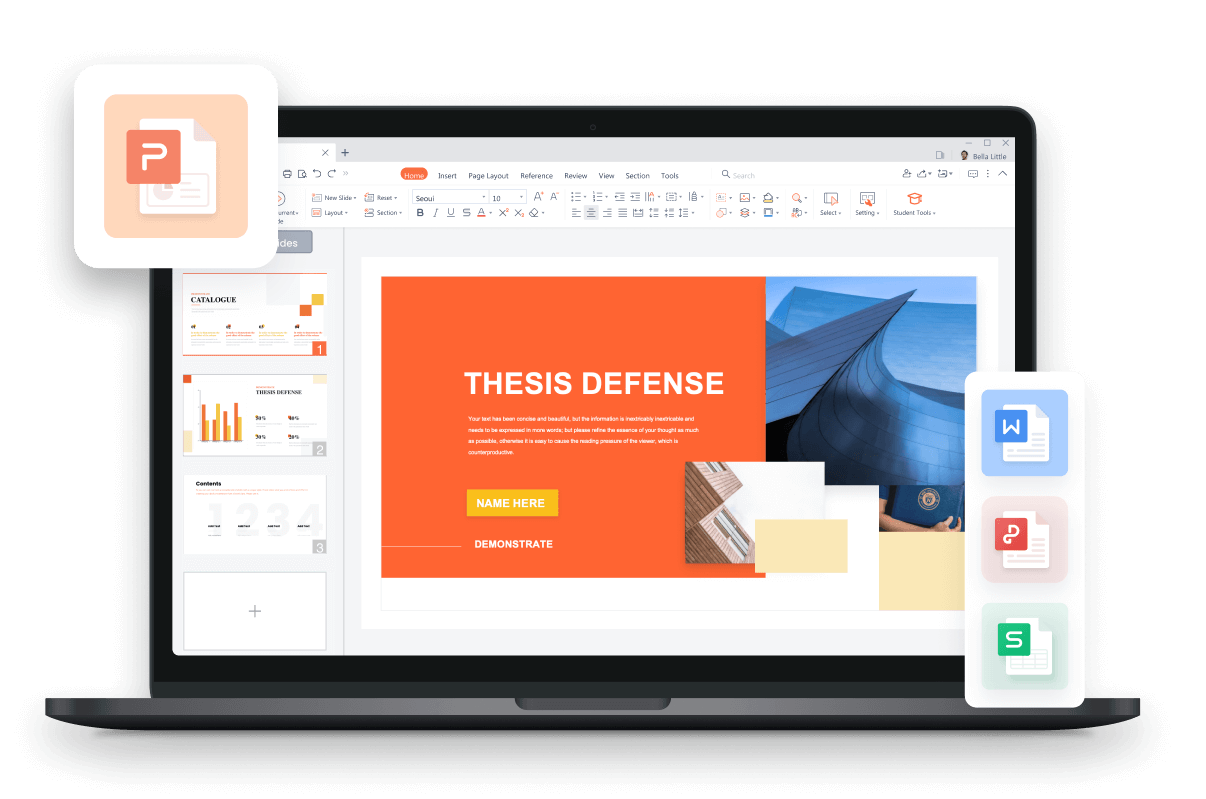 How to put video in PowerPoint
1. Select the slide that we want to insert a video in.
2. Click the Insert tab → the Movie drop-down button → the Local Video option.
3. In the pop-up Insert Movie window, we select the video we want to insert, and click the OK button. Now, we have put this video in PowerPoint.
4. By dragging the small white dots around the video, we can change the size of the video display. Then,we can place the video where we want by clicking the left-mouse button and dragging the video.
5. We can click the Play button to play the video or click the Pause button to pause the video.
· Note:
If we choose Link LocalVideoto insert a video, once we send the slides to other devices, we may not be able to play this video. Because the inserted video does not embed file in PPT, it just links to the local video. Once the local video is deleted, we will not be able to play the video in PPT.
You will be the amazing reporter with WPS Presentation, which could be an alternative to Microsoft PowerPoint.