WPS Office
Free All-in-One Office Suite with PDF Editor
Edit Word, Excel, and PPT for FREE.
Read, edit, and convert PDFs with the powerful PDF toolkit.
Microsoft-like interface, easy to use.
Windows • MacOS • Linux • iOS • Android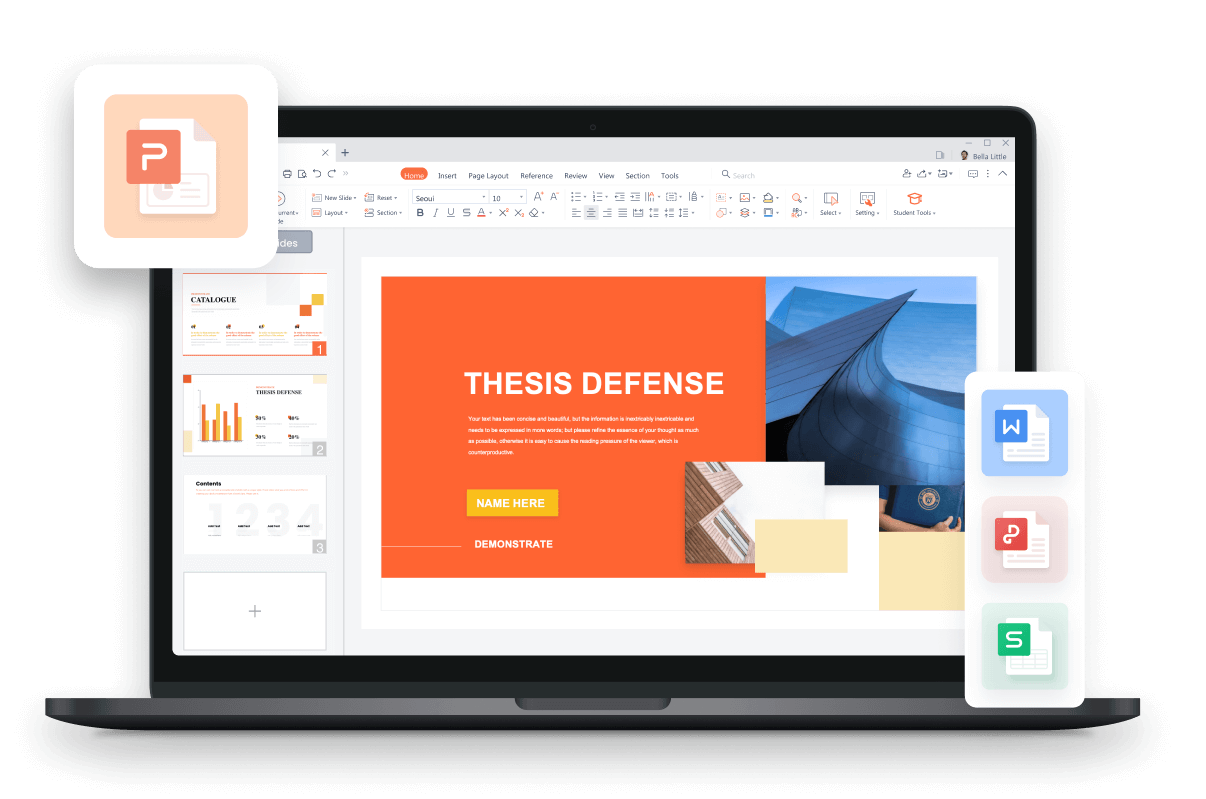 How to save ppt as pdf with notes in WPS Office
Welcome to WPS Official Academy to check the contents of how to save ppt as pdf with notes in WPS Office. It only takes you 3 minutes to read this free tutorial and then master this easy yet requisite trick.
Speaker notes help a lot when the speaker attempts to present a fluent and attractive lecture. And sometimes we may need to save these slides as pdf with notes. How can we achieve this?
l
Steps to save ppt as pdf with notes in WPS Office
1. Open your ppt in WPS Office.
2. Head to the Tools tab, and click the Export to PDF button.
3. In the Export to PDF dialog, click Advanced settings. And check the Notes page option, and click to confirm.
4. Go back to the Export to PDF dialog, modify other parameters, and finally click Export to PDF.
Note: The batch PDF export feature and Image PDF export type are only available to WPS Premium users. We genuinely recommend you to subscribe for WPS Premium and enjoy more features greatly improving your work efficiency.
With 3 steps, you can easily save ppt as pdf with notes in WPS Office. Did you get it?
More than this, WPS Academy offers numerous tutorials covering almost all helpful office skills and solutions to common problems. Don't hesitate to explore more via the following links.
How to save a word document as an XML file | Quick Tutorials Online
How to convert slides into pictures | Free Office Courses
l
What is WPS Office
WPS Office is a user-friendly, high performing, and all-in-one office suite. As the best alternative to Microsoft office suite on the market, WPS Office contains 4 individual yet interactive modules, namely WPS Writer, Presentation, Spreadsheet, and PDF Editor. It's easy to download and install the personal basic version of WPS Office on PC, Android, iOS and other platforms.
Creating notes for powerpoint is a smart strategy for presentation making. WPS Academy suggests if you want to bring the notes with you during presentation, it's a good idea to simply print out powerpoint with notes aside. WPS Academy can teach you from how to add notes to how to print notes via WPS Presentation by giving free and simple tutorials.