WPS Office
Free All-in-One Office Suite with PDF Editor
Edit Word, Excel, and PPT for FREE.
Read, edit, and convert PDFs with the powerful PDF toolkit.
Microsoft-like interface, easy to use.
Windows • MacOS • Linux • iOS • Android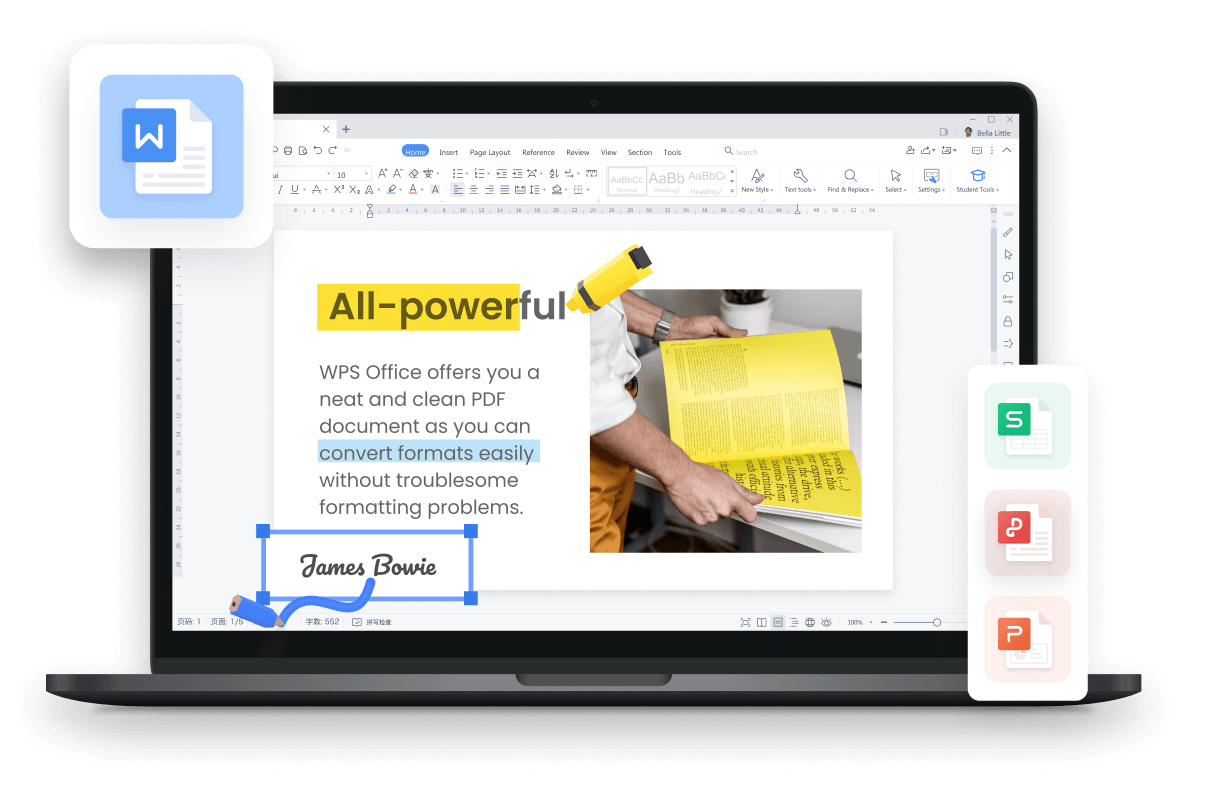 Print layout in Word 2016
The presentation in a Word document is worth a lot since it meets all the necessary elements. The Word print layout is the document's view, and you can find it in the toolbar, in the Print Icons option. Here you have this print layout in the Word guide, which shows you how you can use them with ease.
The print layout in word 2010 allows you to view all pages with margins and text positions. It is necessary to use this tool before printing your documents since you can see if it is in optimal conditions. You can also combine this option with the zoom and have a much more guaranteed result.
How to print layout in Word through its tools?
If you work with Word, the print layout in Word is configured. Confirm it when entering the icon. If it is not highlighted, click the icon to activate the option.
1.Access the Print Layout window so the entire document can be displayed.
Tips: You can use the keyboard to activate the Print Layouts option; press Ctrl + Alt + D.
How to print layout in word on mac? step by step
Mac computers are the most used since their technology is quite advanced and provides excellent tools. It also has a print layout in Word so that you can see the results of your documents, such as margins, spaces, position, etc.
1.Go to the toolbar and select View or Print Layout to see the entire document.
Using this option, you will change the style, colors, shapes, page background, indents, spaces, themes, and spacing between paragraphs, among others.
How to print layout in word 2016 documents in Reading mode?
By knowing how to use all the Word tools, especially the print layout in the Word option, you will be able to complete your work faster. This technique is available in any version of Word.
1.Enter the Word document and go to the View - Print layouts tab, where it will allow you to see the errors in the document.
2. You will see a Reading Mode click to change the page layout.
3. Your document will be displayed like this.
Suggestions: Don't forget to do this step before printing your documents.
Word is a highly known program throughout the world. It offers you the opportunity to create all kinds of documents. This print layout in word a document technique is used to see the document in preview. You have the other option of using zoom. If you can't find Print Layout, you can locate them as Reading Mode or Web Layout.
But the best known is "print layout in word 2013 Design; you have to click on it to view your documents and edit the text. A wide variety of articles offer information on how to create Word documents and make them look perfect. Many people do not know the basic techniques, and it is always important to have the base to create a Word work.
Thousands of people access your page to obtain more knowledge when creating a presentation work. Not only for that but also to create brochures, magazines, books, and word searches, among other documents. You have the option to download WPS Office to edit Word, Excel, and PowerPoint documents for free and enjoy its content.