WPS Office
Free All-in-One Office Suite with PDF Editor
Edit Word, Excel, and PPT for FREE.
Read, edit, and convert PDFs with the powerful PDF toolkit.
Microsoft-like interface, easy to use.
Windows • MacOS • Linux • iOS • Android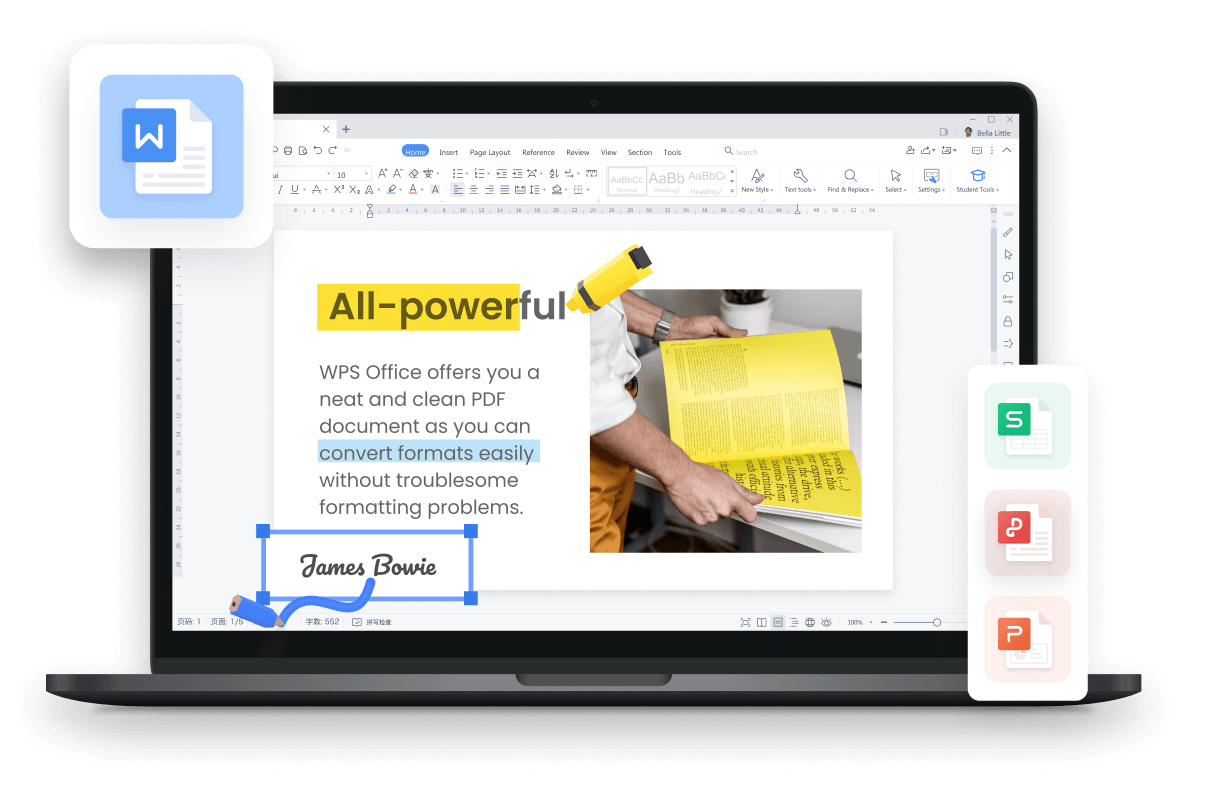 Top 10 Simple 2-Week Notice Template Word 2023
A 2-week notice template is a document that is prepared and submitted to the employer before quitting your job. It is a way to inform the management. This is also called a resignation letter. After submitting a 2-week notice document, you can leave the company after 2 weeks. You can write a resignation letter by yourself but sometimes, we go short of words while writing a 2-week notice.
To overcome this problem, the Internet provides us the facility to download a 2-week notice template online. You can easily customize and print templates even if you are not a technical person. WPS office software provides us with several versatile 2-week notice templates. Scroll down to hold your favorite 2-week notice template:
This is a free 2-week notice template with a high-resolution background image. You can present this formal resignation letter 2 weeks before quitting the job.
Make sure to download this office week notice template in tabular form. It covers all the relevant points in a simple & concise way. So Everyone can understand it.
This is a file 2-week notice template that is perfect to download if you are looking for a concise resignation template. Moreover, it is easy to edit and one can understand it with a single view.
This red-colored sample 2-week notice template conveys the best purpose. The tabular form enhances its understanding. Never miss this online 2-week notice template from this website.
Free download this sample 2-week notice template that is good to grab because of its high-resolution effect. By editing these templates, you will look professional.
Why not grab this free 2-week notice template designed in warm color? Its written text makes your resignation letter look well-organized. It follows a graphical design.
These black & white resignation words look formal. You can edit the text accordingly if you want to do so. Free download this 2-week notice template.
These simple resign words are fully editable and can be printed quickly. You can customize this free 2-week notice template that is easy to understand.
How sophisticated is this file 2-week notice template? The simple but easy-to-understand template looks super tempting and reflects a good impression.
If you want to design a 2 week notice template by yourself you can free download this sample blank paper to make your notice presentable. This is a dark-themed template.
Design Your 2 Week Notice Document Efficiently with WPS Office
The 2 weeks notice template is a document that is used by every office. Every employee before quitting their job must submit a well-written 2-week notice template. WPS office software is the best website that is a hub for producing high-quality templates. You can visit the WPS office software to catch the best templates. Download WPS office software.